Chef by chance, cooking with intuition and sees the exchange of ideas and creation with other craftsmen as extremely giving and meaningful… Jakob Mielcke was born in Aarhus, Denmark, in 1977. He has worked with great masters such as Pierre Gagnaire, both in his restaurants in London and in the infamous three-Michelin-starred on in Paris. In 2008 he opened his restaurant Mielcke & Hurtigkarl in the Danish Royal Garden Society where he now explores his creative vision.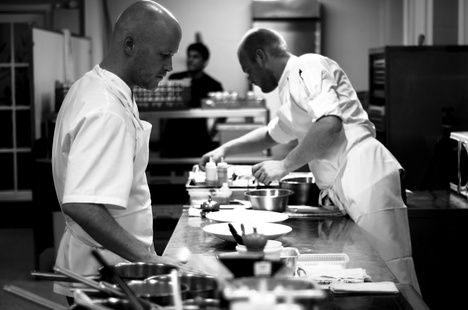 Photo: Alastair Philip Wiper
Please tell us about yourself.
I am the head chef and owner of Mielcke & Hurtigkarl in CPH, Denmark. I have been running the restaurant for 5 years. My cooking is intuitive and insists on change, trying to catch the flavours of the parishing seasons.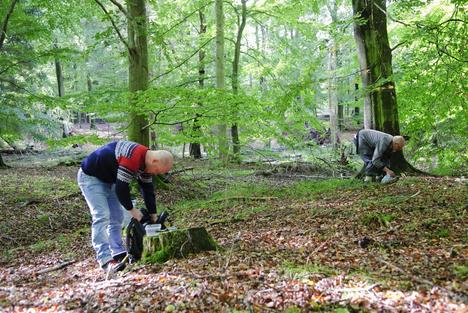 Photo: Kim Agersten
Can you tell us about what you have been doing lately?
Lately my biggest interest has been hunting. In hunting I find the peace and tranquillity that nature offers man and I get inspired just by being in nature. I also get the most incredible game of highest quality directly into the kitchen. This forraging …step two!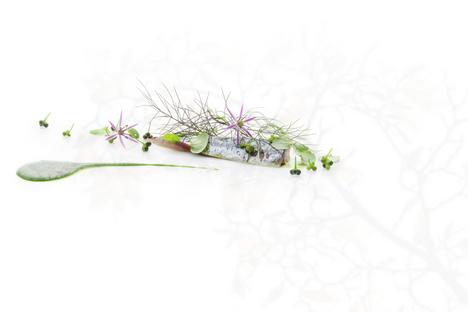 Photo: Jakob Mielcke & Kim Agersten
How is in your opinion the cooking scene in Scandinavia, perhaps mostly Denmark?
The cooking scene in CPH and Scandinavia is very much inspired by the japanese food culture. Not many years ago we looked to France for both produce and tecnique. Now we look at produce locally and share esthetics with our Japanese collegues.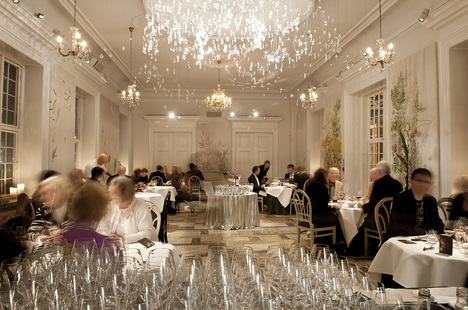 Photo: Alistair Philip Wiper
Please explain me a bit how your career evolved?
My career happend very much by chance. I had the idea that I was cooking because it was fun, I would at some point grow up and do something serious and borring… Fortunately has'nt happened yet.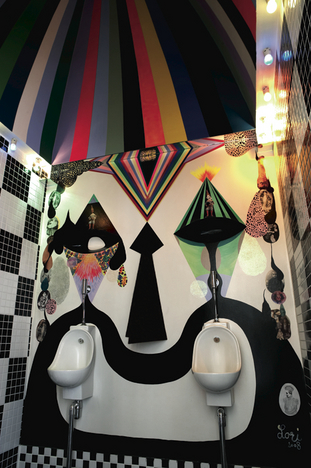 Photo: Alistair Philip Wiper
You are known to often collaborate with Danish designers, artists and musicians such as Henrik Vibskov or Margrethe Odgaard… What´s the best you can get out of each discipline?
I think each discipline can contribute with equally interesting answers to a question, but in different languages. This exchange with other people of craft and creation is extremely giving and meeningful.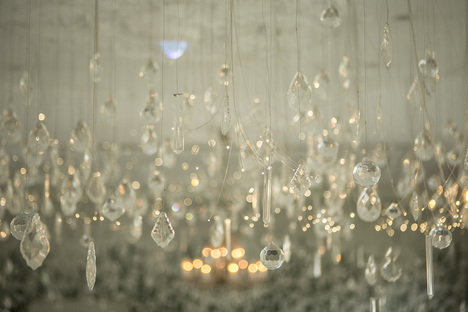 Photo: Justin Hummerston
You recently did an presentation at Mesa Tendencias in Sao Paulo, Brazil. How did it go?
I think it went well. I took time to tell people about 'becomings'. A term or notion that has been in my head for a while. It reflects my cooking as well as any other side of me and my restaurant e.g. Decor and general philosophy.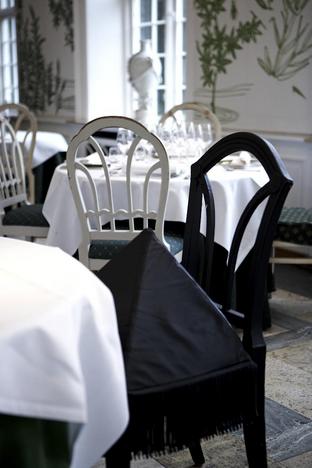 Photo: Alistair Philip Wiper
Do you have any favorite colleagues in Scandinavia you appreciate?
Yes I do. I have many. Depending on what I seek in a meal. Among the dearest once are Christian Puglisi for his complex food, but simplistic style. Bo Bech for his generousity and creativity. Rene Redzepi for his imagination and dogma….the list is long.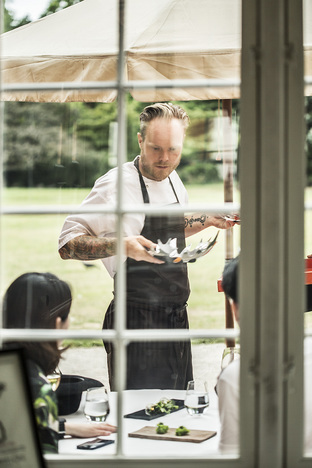 Photo: Justin Hummerston
What inspires you?
I can't answer that question. Many things has the potential to inspire. It's up to me to find the inspiring in whats out there! Nature is abundant and has been a muse in art for centuries. But might as well find inspiration in a gallery, a book or in the shower.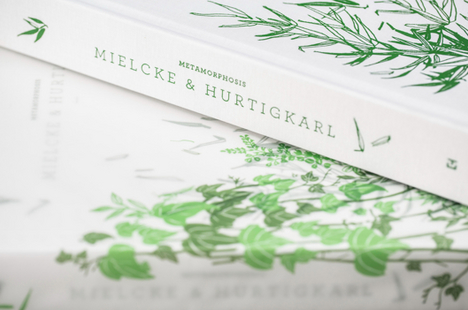 Photo: Justin Hummerston
Tell us a little bit more about your new cookbook – Metamorphosis. The book seems to have a very delicate expression & concept that no one ever made before, I heard you even took all the food images yourself?
It was very important to do all the food in a way that left us possibility of shooting the dishes when WE wanted to. The produce or nature pretty much ruled. I also wanted the photografers eye to be that of a chef. We were helped by a pro-photografer called Justin Hummerston. Otherwise it would'nt have been a succes.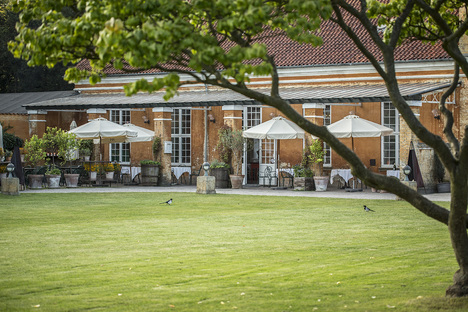 Photo: Justin Hummerston
You have travelled a lot and worked in many places. Now you are working based in Copenhagen. What do you think of the significance of working based in Copenhagen? What do you get from there?
Its very significant that we are situated exactly where we are. The garden arround the restaurant and the culture we live in has shaped the restaurant. Together with all our locally sourced produce, I try to put my souvenirs from travels arround the world and my ideas and emotions into a frame of refrence that is definded by the inspiration of this exact place.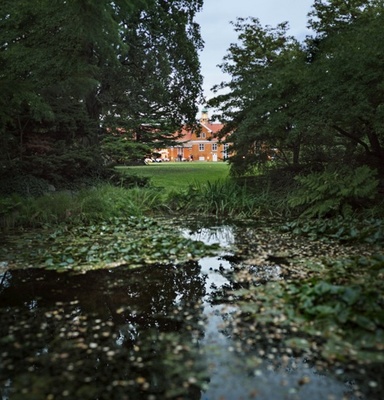 Photo: Justin Hummerston
Is there anything you have in your mind and plan to do in future?
I havent got any plans to visit Japan, but I would really like to. I lived in Kyoto for a Month in 2006. It was without doubt a groundbreaking experience and the impact in my food is still very much visible.
Restaurant Mielcke & Hurtigkarl
Address: Frederiksberg Runddel 1, 2000 Frederiksberg, Copenhagen
Open: 18:00-00:00 (last booking 21:00)
Closed on Sunday and Monday
Tel: +45 38348436
Info@mhcph.com
http://www.mhcph.co
Text: Louise Brandstrup Zastrow

[Help wanted]
Inviting volunteer staff / pro bono for contribution and translation. Please
e-mail
to us.