Machinaka Art × Odori Bisse – Odori Bisse turns into an art gallery!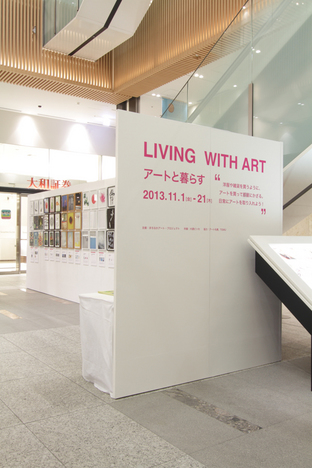 Using the concept "Incorporate art into daily life – Enjoy 'buying art'" as its theme, Machinaka Art and Odori Bisse held the event "LIVING WITH ART" from November 1st till the 21st at Odori Bisse, an iconic commercial complex in Sapporo. At this well-attended exhibition, 63 pieces of artwork by 20 artists, with an average price tag of 9,800 yen, were on sale.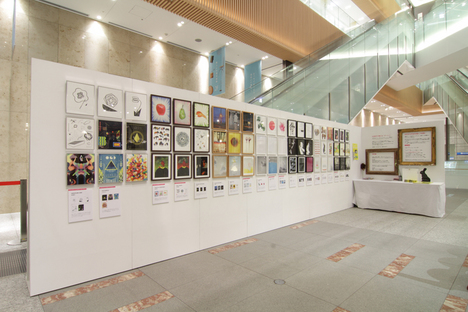 Machinaka Art is an art project based around the Sapporo area. Working together with a number of different galleries, its aim is to inspire a more creative city environment – an environment where contemporary art is shown to the public in cafes, beauty salons and hotels. The "LIVING WITH ART" exhibition displayed and sold Giglee Prints by
Machinaka Art artists as "Machinaka Art Editions" (Collaborated with Re-Ambitious). Participating artists signed their limited edition works that were sold during the event. Five different types of picture frames were sold separately as well, so patrons were able to mix and match them with the artwork they had purchased.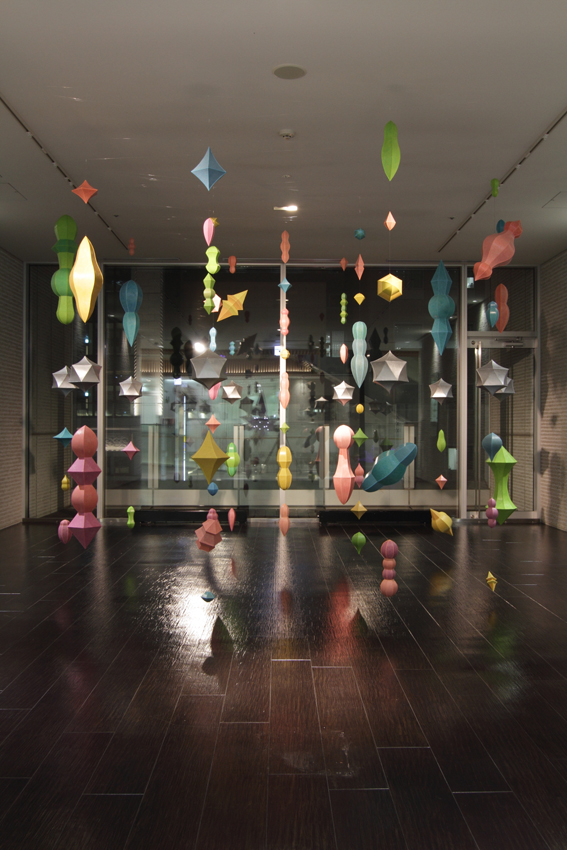 "LIVING WITH ART" Special Exhibition by Yasuharu Mounai at Odori Bisse
In addition to the exhibitions at shops within Odori Bisse, there were also special exhibitions by Yasuharu Mounai and Takuya Yonezawa.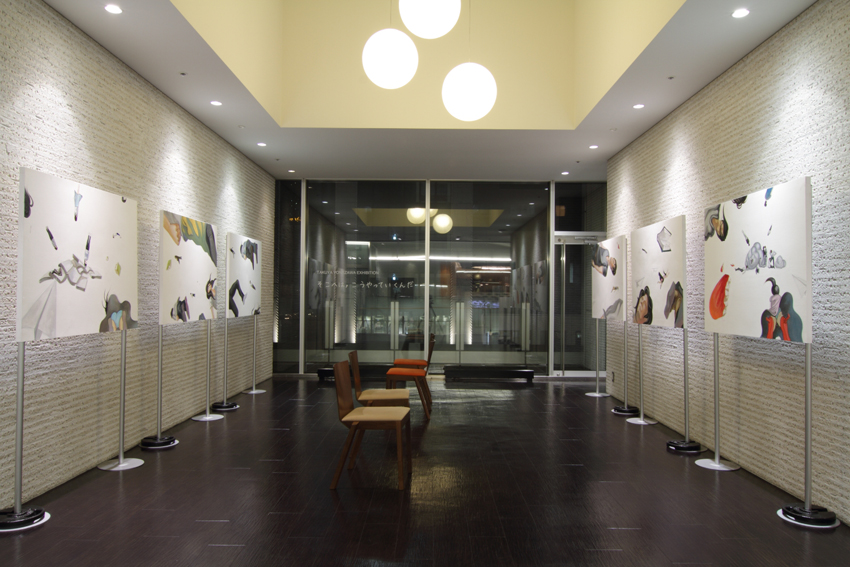 "LIVING WITH ART" Special Exhibition by Takuya Yonezawa at Odori Bisse
Audience members who purchased any items on exhibition during the event at Odori Bisse were given a ballot so that they could vote for their favorite artwork. Those who voted were also eligible to win prizes such as artworks, goods, and gifts from participating shops. The most popular artist would also be given an opportunity to have a solo exhibition at Odori Bisse. Visitors could be seen contemplating on which artwork they should vote for, while also imagining which piece would look good in their homes.

"LIVING WITH ART", Tokumitsu Coffee, Odori Bisse Photo: Machi Seisakushitsu Co., Ltd.
Odori Bisse offers a variety of restaurants and shops that make it easy for visitors to enjoy art while they are shopping and eating out. This allowed the event to reach out to a wider range of visitors who normally do not frequent galleries. With financial companies and banks on the same floor as the exhibition, the event also created opportunities for galleries and artists to become acquainted with well-to-do patrons.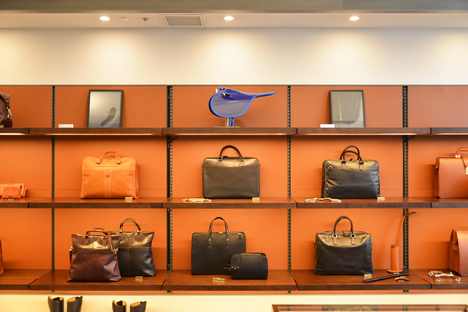 "LIVING WITH ART", Somes Saddle, Odori Bisse Photo: Machi Seisakushitsu Co., Ltd
In Japan, it is said that quilt covers and bed linens should change with the seasons; this saying could also apply for artworks. Art for living rooms where families come together, artworks during fun meals, art to be hung during parties, soothing artworks to be displayed on quiet nights, and artworks that make you smile; art should be incorporated into daily life. Although it may take some time for this to become rooted into the city's culture, this project – which took place simultaneously with the international art event "ART FAIR SAPPORO" – represents a significant step forward for Sapporo's art scene.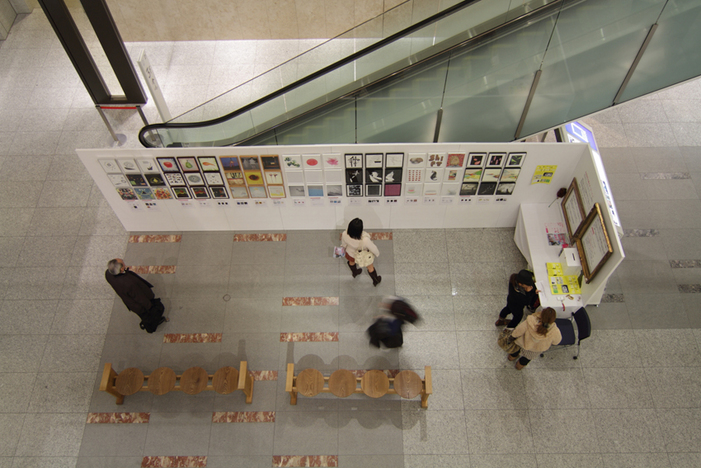 Participating artists: Hirofumi Abe, Patanica, Erika Kusumi, Yuhi Kazama, Yasuharu Mounai, Toshihiko Shibuya, Seiji Honda, Mikio Taka, Susumu Matsuura, Youichi Nakanishi, Takuya Yonezawa, Masayuki Shinoki, Hideki Inaba, Hiroyuki Tamino, Mie Suzuki, Shu Saito, Toshiya Kobayashi, Minoru Yamamoto, SHUUN, WABISABI
LIVING WITH ART
Date: November 1st – 21st, 2013
Place: Odori Bisse (Odori West 3, Chuo-ku, Sapporo)
Opening hours: 10:00 – 20:00 (Friday, Saturday till 23:00)
Organizers: Machinaka Art Project
Co-organizer: Odori Bisse
http://www.odori-bisse.com
※ Re-Ambitious is a project that disseminates Hokkaido's appeal and its traditional resources from new and creative perspectives.
Text: Yoko Yamamoto
Translation: Makiko Arima
Photos: Yoshisato Komaki

[Help wanted]
Inviting volunteer staff / pro bono for contribution and translation. Please
e-mail
to us.