In any conversation with media artists in Finland at some point the name Timo Wright will come up, for over 10 years he has been making ripples around this country as this multi-talented person directs movies, shoots photos and has also curated exhibitions. He has regularly exhibited not only in Finland but in Europe as well; his films include documentaries and experimental short movies. His work reflects a talent on the forefront of the digital age, a recent project involved skype and the changes in data rates during an online conversation, for Self-Portrait he photographed every single item that he owns and he questioned it too; 'how do I construct myself through my consumption, what do the things I own say about me?' In The Long Journey Home he interviewed refugees, removed any hints of place or time from the transcripts and then had the stories read by a well-known actor. The installation itself consisted of eight radio receivers placed around the exhibition space.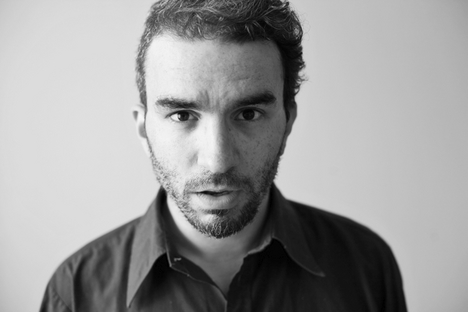 Please introduce yourself and your work.
I'm Timo Wright, a media artist and documentary film director from Finland.
What projects have you been working on recently?
I just finished a really big and difficult work called "A Feast with King Midas". It's a video work where a man sits at a table full of food and slowly the food starts to rot away. We used time-lapse cameras and the shooting took two months. It was quite a mess! Currently I'm working on a piece about commercial flying.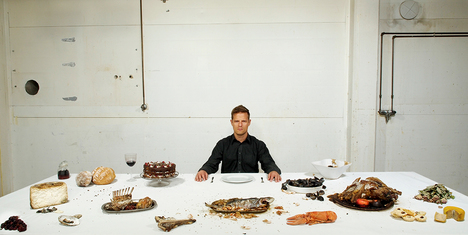 It is interesting that you called that project 'A Feast with King Midas,' in the legend everything that King Midas touched turned to gold apart from himself, in this video everything rots away apart from the man sat at the table who touches nothing. It feels like this project had a message on several levels?
A Feast with King Midas is based on the story of King Midas. I think we as Westerners are King Midases. We have already everything but we want always more. We're not happy with what we have. Our wealth and abundance makes us impatient, ME ME, NOW NOW! But you cannot eat gold. The man in the video has already everything yet he still is waiting for something else. So everything he has vanishes. He cannot enjoy the abundance of what he already has.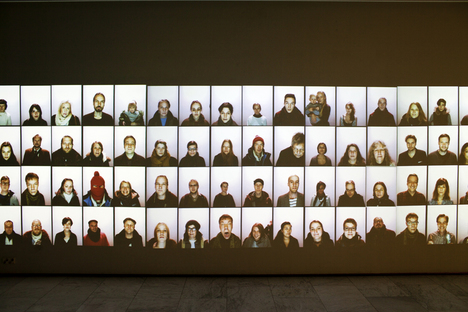 For your project 'Self-Portrait' you represented yourself through the medium of photographing every single object you own. Were you surprised by how many objects that you own? This project was about consumption, but do you also feel that too often people feel represented by what they own rather than by who they are?
A typical Finnish family owns at least 10 000 different objects and a student around 5000. So I had a bit less that I expected. Still I think it is too much that I own. I only need a handful of what I own and use not much more. We represent ourselves also through what we own and often also what we can afford. Our style and fashion is supposed to tell something about us. But what does it really say? Nothing. What are my dreams, hopes, fears? What is love? Who are you to me, what am I to you? No garment or gadget will tell you that.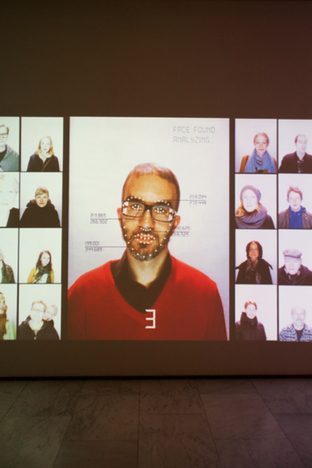 Where do you get your inspiration from when planning a shoot or film?
My work is mostly political in some way, so I address issues that are important to me through the use of art. Now I'm interested in consumption, in our need to have always more and more. Especially I'm interested in the quite silly and unrealistic, yet wildly clung to idea of "constant growth".
How do you feel about the use of media in Finland?
There's some really interesting things been done in Finland and especially the documentary films made in Finland are top-notch. But I do hope for some more going out of the comfort zone in the art world. Art is an extraordinary opportunity to express one's ideas and therefore should be utilized to the maximum in my opinion.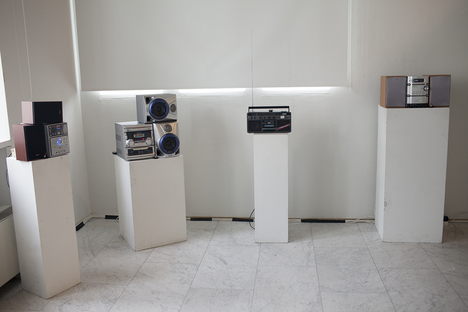 Over the years you have directed a number of films, what have you learnt from this experience?
Making films is one of the best things to do. Hard work, long hours, no glamour, week pay, yet seeing an idea come to life in the end, it's magical.
Your work seems to be quite controversial, how do you think it is received in Finland? It really seems you are helping bring media out of its comfort zone.
I don't know how people receive my work. For me art, as any public presence, is always political. Any public action is political even if one doesn't intend it to be. Art is a way platform that unlike many, isn't accountable to anyone. To quotas, shareholder opinions or voters voices to please.
Text: Mike Sullivan
Photos: © Timo Wright

[Help wanted]
Inviting volunteer staff / pro bono for contribution and translation. Please
e-mail
to us.