PANORAMA: RECENT ART FROM CONTEMPORARY ASIA
Panorama: Recent Art from Contemporary Asia is a triumph in many ways. The extensive contemporary art exhibition that features 24 artists from 8 Asian countries is in itself a feat pulled off by the Singapore Art Museum that is truly worthy of praise. More importantly, the aptly named exhibition has managed to live up to its vision to give a breath-taking glimpse of Asian's art vista.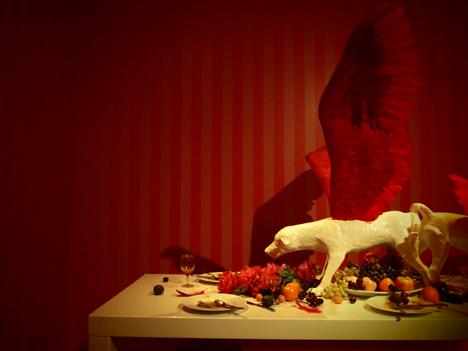 Art, in this exhibition, is the common medium with which artists attempt to make sense of reality – confronting the conflict of past and present, negotiating labyrinths of sociopolitical spheres.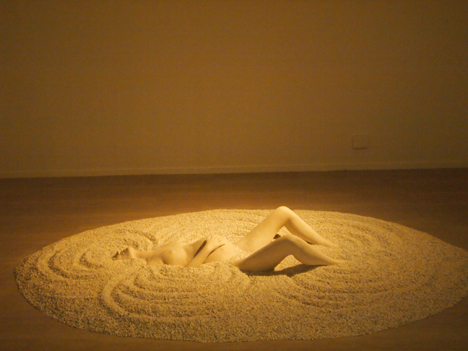 These varying tensions manifest themselves in a myriad of forms. Agnes Arellano's sculpture piece, Haliya Bathing, hypnotically reinterprets an ancient Bicol myth of a goddess being ensnarled by mortal love. Encapsulating the ecstasy and anguish of the moment she gives birth to a demi-god, the pristine white sculpture lies vulnerable on the floor, rising above a sea of concentric circles formed by smooth white pebbles – deceptively immortalizing the fluidity of movement and sensuality.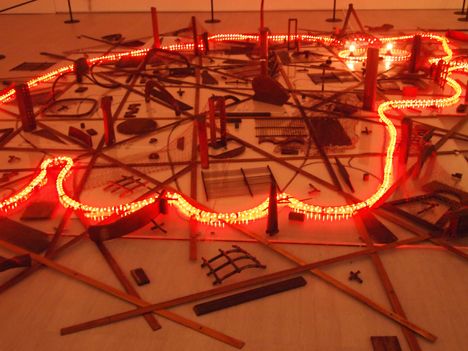 Few other pieces in the exhibition are equally lyrical but many draw guffaws and a second look with their obvious digs at contemporary culture and phenomena. Leslie de Chavez sits a line of identical hooded figurines clad in the Filipino national dress upon a swing – unabashedly confronting the malaise of cronyism so deep-seated in his country's politics. Tang Mun Kit challenges the contentious markers of political discourse in Singapore with The Hidden White Elephant – using everyday objects to create a byzantine piece that is reflective of the prudent and complex censorship processes in the nation-state.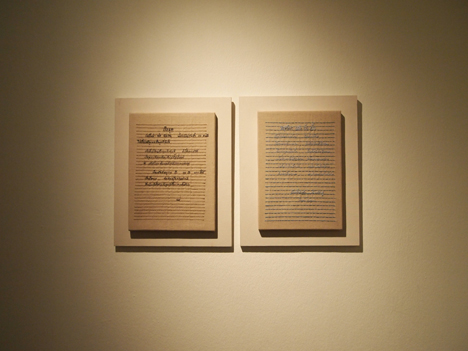 One other interesting motif that occasionally surfaces in the exhibition is that of self-reflexivity. Art in Asia is moving beyond pushing boundaries and beginning to question its own definition. In the exhibition, the creation of abstract art in Singapore is elaborated as being an end in itself, its essence taking the shape of its form. These interesting notions are regrettably only cursorily addressed but are indicative of a much livelier discussion that should be expected to gain momentum over the next few years.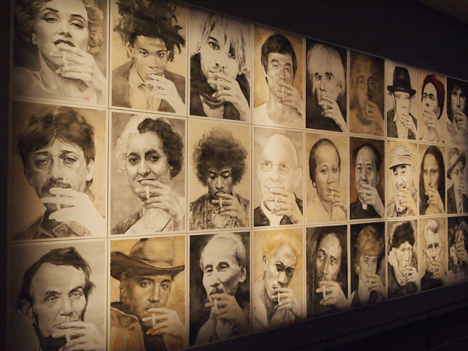 Are the difficulties of defining art then merely reflective of its biographical nature? Art is a take on reality, an allusion or reflection of what an individual identifies with and challenges about the world – and there will never be two identical worldviews. In Agus Suwage's work, I Want to Live Another Thousand Years, some of the greatest public figures of the past century hold onto cigarettes and stare gamely into the camera. The piece confronts not just the mortality of humans ironically juxtaposed with the immortality of fame but also the idea that each of these individuals casted a unique gaze upon the world.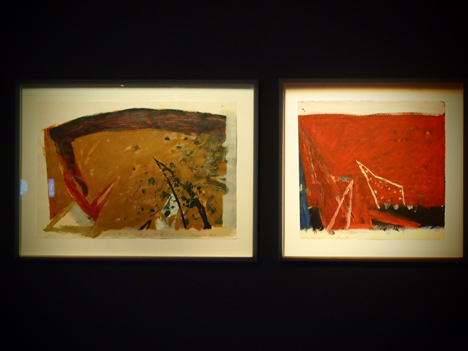 Throughout the expanse of Panorama, lines are toed, crossed and redrawn. Artists in Asia are clearly navigating routes of their own, exploring unchartered and sometimes mine-laden territories – all so for a record of our times.
Panorama: Recent Art from Contemporary Asia
Date: September 14th – December 12th, 2012
Place: Singapore Art Museum
Address: 71 Bras Brasah Road, Singapore 189555
http://www.singaporeartmuseum.sg
Text: Rachel Alexis Xu
Photos: Rachel Alexis Xu

[Help wanted]
Inviting volunteer staff / pro bono for contribution and translation. Please
e-mail
to us.