Many artists struggle to acquire awareness. Musex is the finest antidote to the lack of knowledge of the indie music scene in Finland. Under the umbrella of MOI! Stockholm, different artists scheduled by genre, played during three nights in the most important live venues of the Swedish capital. The Finnish disembark would end in a positive note. "Moi" is Suomi and means "Hello." They came to say: "Hi, this is how we roll," which landed in people´s approval. I do understand such initiative just opens new possibilities to those talented artists; opportunities scarcely reachable otherwise. Jaako Eino Kalevi, Hanunnelauri, Siinai or LCMDF are examples that embody, with a very little fuss, the spirit of a new-music Finnish showcase.
Klubb Moi introduced the electronic-orientated artists at Nalen.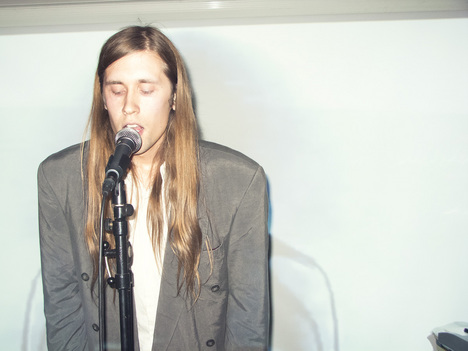 The first on the scene was Jaako Eino Kalevi, an amiable, unassuming fellow whose limp long hair and suit resonates with some new wave-ish maverick. He introduced "Modern Life" his debut album. Accompanied by a saxophonist, Jaako sang over a pre-recorded-layered-instrumental basis, which accentuated his profile as a composer.
Hannulelauri banged out a cocktail-disco-house with some nice peaks in moments. Hannu Nieminen a.k.a. Ender and Lauri Soini they are both well known in the clulb scene in Helsinki.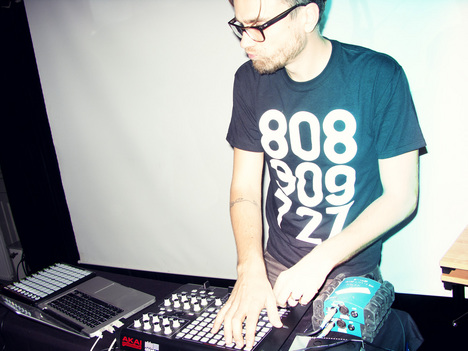 Teeth closed the night. He comes from the experimental hip-hop. The set we saw at Nalen collied in everything from house, techno and 90s dub. A rollercoaster of well-calibrated electronica. The pity was some PR of the event lacked of full effect this night. I just drop a counsel here, if the whole idea is to promote "new artist", perhaps they should not asked for any fee at the entrance? Hard to say anyways.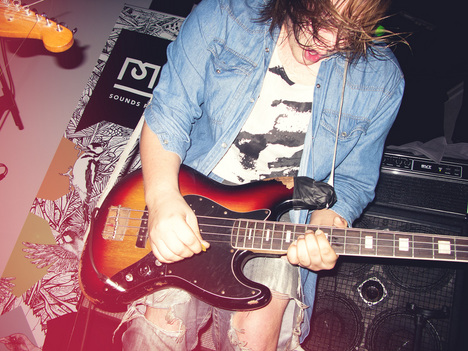 Friday night was reserved for the kraut-rock-pop-orientated night. This was at Södra Teatern/Kägelbanan, a magnificent venue divided in two areas, one stage each. We were eager to see Siinai. It is the new project from members of Joensuu 1685, which debut album was acclaimed for both audience and press. This is a new project with Matti Appothelo – half of Zebra & Snake– playing bass and Äänijännite on keyboards. It is important to highlight the work that the guys at Kaiku Studios are doing. They work between Berlin and Helsinki. This guys not just mixed new albums of Siinai, Zebra & Snake or LCMDF but also the new record of Handsome Furs (Sub Pop) "Kapital." Kaiku is Finnish and means "echo", something to be considered. This album debut of Sinaii is instrumental. They just finished to record a second album with Spencer Krug from Wolf Parade singing. Exciting plans for them in 2012.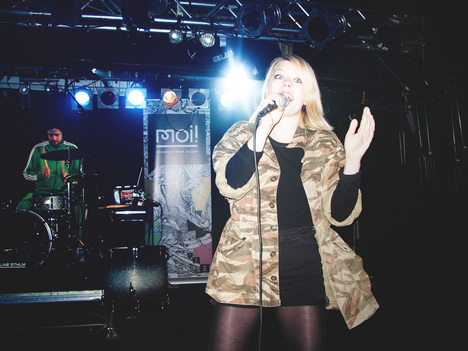 The girls were alright, Le Corps Mince de Françoise (LCMDF) came to MOI! Stockholm to present their debut album "Love and Nature" (Sony Records/Heavenly Recordings). After a few singles in Kitsuné and much fun, seems it was a point for them to drop the routine or get to work and take the next step, so sisters Emma and Mia are back in business. The are Berlin-based and they worked with Jonas at Kaiku, previously mentioned. They played along Shine 2009 and Bendagram on Saturday night in Debaser Slussen.
All-in all, this is a great proposal and we will appreciate if would see continuity in the early future. Finland have a great potential and this may be the beginning of an occasion to do not miss.
MOI! Stockholm
Date: October 5th – 8th, 2011
Place: Nalen Stacken, Södra Teatern/Kägelbanan, Debaser Slussen etc.
http://www.moistockholm.se
Text: Victor Moreno
Photos: Victor Moreno

[Help wanted]
Inviting volunteer staff / pro bono for contribution and translation. Please
e-mail
to us.