The Swedish Contemporary Art Foundation is responsible for Index, a creative space reserved for exhibitions, seminars, lectures and so forth. It is free admission and it is open for public every day except Monday. The space holds 4 exhibitions per year, among other contributions with different artistic institutions. The roots of the foundation lie in the photography – as main artistic expression. It has been extended to film and audiovisual pieces. We had the chance to speak with curator Helena Holmberg.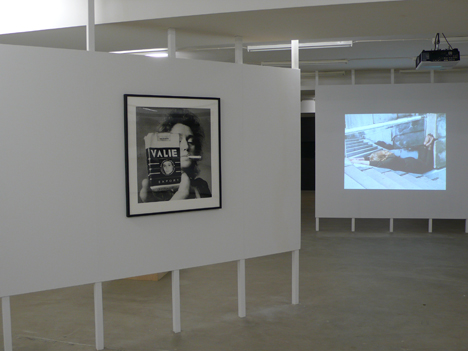 VALIE EXPORT (Austria). 2008. Installation view. 
Please explain Index and the Contemporary Art Foundation?
The Swedish Contemporary Art Foundation is the organization. Index is the space we run. Currently there are 4 exhibitions each year. We also produce international projects, evening programmes in the space, seminars, artist talks, publications, sometimes public art works etc. There is info on everything on the website.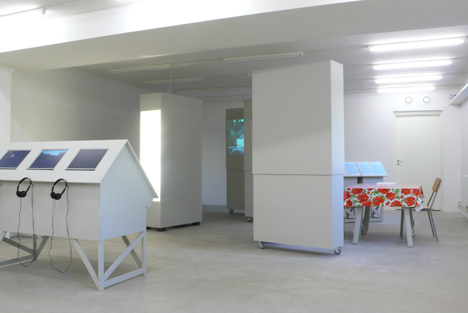 Synonyma. Index – Tranzit Collaboration 2007. Works by Katerina Šedá (Czech Republic) in a flexible room structure by Fritz Quasthoff (Sweden) 
Has the foundation published any book with exhibition´s material?
There is a programme in connection to each presentation in the gallery. Publications is now made in connection to the exhibition programme. A long time ago, the organization started in the 1970th, there was also a publishing house and a magazine, but not anymore.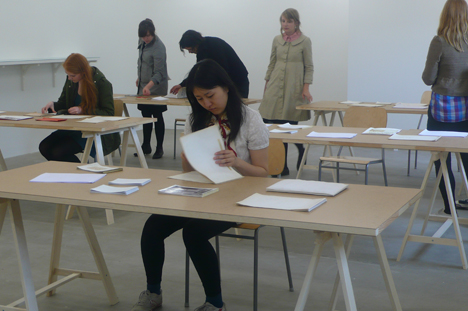 Mladen Stilinović (Croatia). Artist's Books. 2009. Installation view. 
Is it possible to get access to the archive of the foundation?
There is no organized archive unfortunately. The website holds material from 1998 and up until today.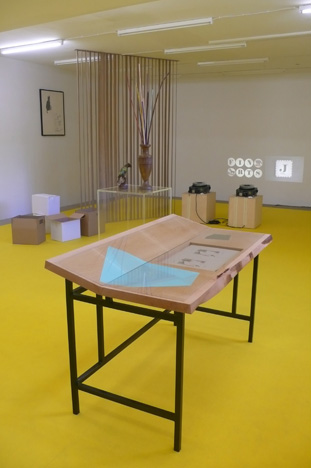 Parrot. 2010.  Works by Marcel Broodthaers (Belgium) and Karl Larsson (Sweden) 
I think this year you have worked with several artists from the Eastern European countries. Is that for any particular reason?
We have been presenting art from former East Europe since 2006. The invitation from Kalmar Konstmuseum that resulted in the ongoing show there was a result of our knowledge and interest in the field. We have also done projects in Russia, Ukraine, Hungary, Czech republic. The reason is simple, there is a lot of very interesting art and artists in this contexts that are still rather unknown at least in Sweden.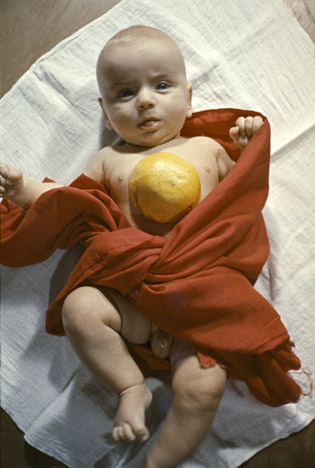 A Complicated Relation 2011: KwieKulik. Installation view 
Actually, you recently worked with the Polish Institute and artist duo Kwiek and Kulik. How this idea evolved and how it turned out?
The KwieKulik show is a part of the larger project "A Complicated Relation" that is also presented at Kalmar Konstmuseum. It was an invitation. "In the middle of 1970s it became increasingly obvious that the artists' position was perceived as truly subversive. The change they advocated was a reinforcement of the socialist values that they felt had been compromised by the socialist state, a change the government had no interest in. As a consequence the complicated relation between the authorities and the artists escalated. Their activities became a means to reveal oppression and the authorities replied with a withdrawal of their passports."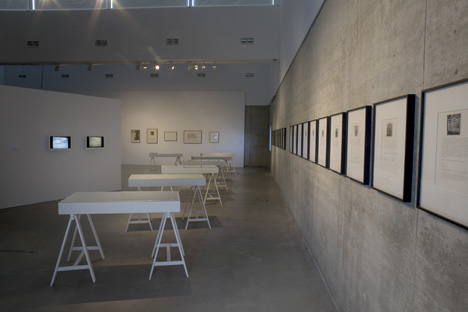 A Complicated Relation, part 1. at Kalmar Konstmuseum 2011. Geta Brătescu (Romania), Ion Grigorescu (Romania), Tibor Hajas (Hungary), Tamás St.Auby (Hungary), Mladen Stilinović (Croatia), Raša Todosijević (Serbia) and Goran Trbuljak (Croatia). Curator: Helena Holmberg 
Could you be so kind to let me know some future plans, artists or institutions you are planning to work.
The next exhibition is a new production by Swedish artist Lina Selander. Index regularly introduce young Swedish artists with a solo presentation. Linas new work, which still don´t have a title, will be an installation consisting of a new film, photography and text. The opening date is 2 Nov. After Christmas we present another young Swedish artist Runo Lagomarsino, also a new production.
Index – The Swedish Contemporary Art Foundation
Address: Kungsbrostrand 19, S-112 26 Stockholm, Sweden
Opening Hours: 12:00 – 16:00 (Saturday and Sunday till 17:00)
Closed on Monday
Tel: +46 (0)8 5021 98 38
ndex@algonet.se
http://www.indexfoundation.se
Text: Victor Moreno

[Help wanted]
Inviting volunteer staff / pro bono for contribution and translation. Please
e-mail
to us.