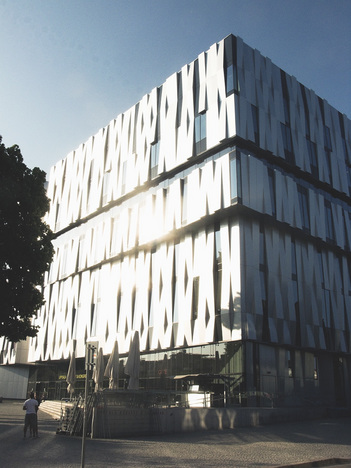 I recently read an interview with Ricard Robles, co-founder of Sónar Festival, the most important meeting for electronic music, at least in Europe. He talked about the importance of a festival as a commodity itself. His point of view was under economic terms – how it brings wealth to the community. Also he talked about its value as a cultural product, to spread and boost talent, in many cases, milestone for the local artists – sometimes very niche for media and the lack of knowledge enough. Hitting the head of the needle, Volt Festival in Sweden fits into the same pattern. In its third edition, it is an establish proposal with a few of the most interesting electronic and techno acts within this international arena and also includes some talents from the local up-and-coming scene. Due to the great venue, all was wrapped within a magnificent atmosphere: an ultra-modern building as Concert Hall, dedicated to the community of Uppsala, in the surroundings of Stockholm.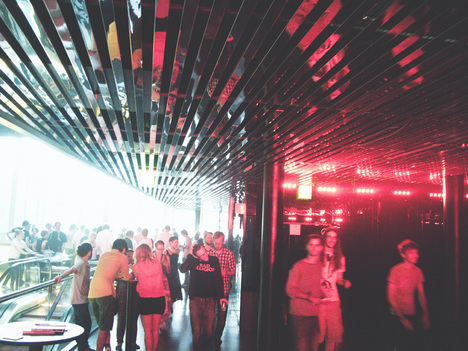 About 950 attendees for one-night festival with more than twenty artists scheduled in a row. Once you arrive, the first impressions are very exciting. The venue is striking. Six floors host five stages and a panoramic bar on the top floor. To promote the Festival, the organization decided to spread a handful of plastic robots mop bucket-like remote controlled around Uppsala and central Stockholm. This little guys could do nothing other than move forward, caring sings with a written message to explain to the neighbours that they were lost and asking for help to find the way back to Volt.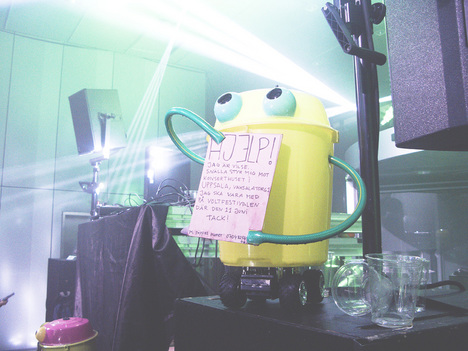 The community of Uppsala reserved a great response to this initiative. The festival had a good collaboration with local clubs during the year and had a showcase on the upper floor, where local clubs and dj´ s really rocked the house. Also this year, at the Swedish tourist fair, the city of Uppsala chose to have Volt Festival representing the city –"That is very flattering – and very hopeful for the future. Also there is no better place for a festival like Volt than the Uppsala Concert Hall. The building looks like electronic music" explains Lina Björk, responsible of marketing at Concert Hall.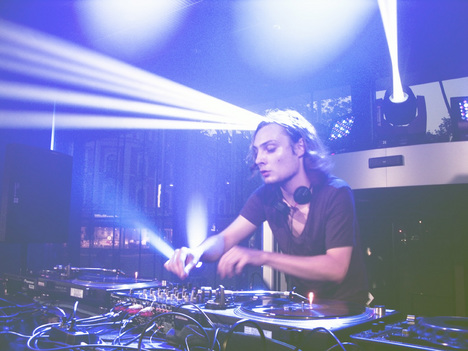 This edition, the festival featured artists from the likes of Alva Noto, Ben Klock, Radio Slave, Motor City Drum Ensemble, Mary Anne Hobbs, Darkstar and the locals Little Dragon. These last two, perhaps the ones more hybrid towards pop music. Though we missed the presence of some other perspectives, yet as electronic act, more related to the experimental mixture with other kind of genres.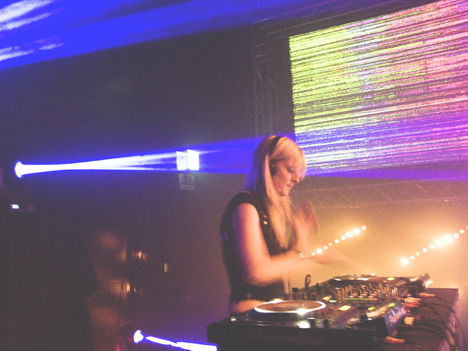 The festival curated a few visual artists and Vjs to dress up each performance: Akira and Aoi Yamaguchi from Japan, some Swedish artists such as Joel Dittrich, Kubkub, Morrsken or the Vj collective Instructions http://www.instructions.se/ which is spread out separately in different capitals of Europe. In addition, several installations were placed along the many halls and rooms in the building, including a chill-out area with different screens where to see a few of these pieces. Robocyge was a robot swan dancing an electro-acustic version of Tchaikovsky´s Swan Lake.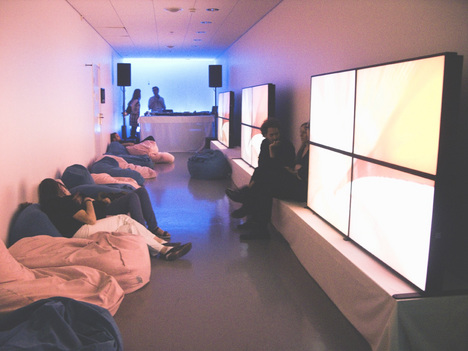 Radio Slave –Matt Edwards– runs the label Rekids. The label originally started out with the name Rekid and released a bounch of bootlegs. He had a really big breakthrough with a track called Grindhouse (Dubfire Terror Planet Remix), Radio Slave did the original but the remix got super big in 2008. He is regarded as on of the most prestigious remixers in the techno / house scene and the label has released some of the biggest hits in techno for last the few years.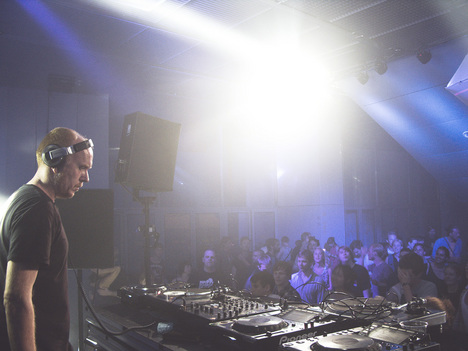 Ben Klock is a resident at Berghain club in Berlin – perhaps the most amazing venue for techno nowadays – together with Marcel Dettmann, he is one of the main ambassadors of the last years darker and dirtier techno movements coming from Berlin that is been moving the scene away from the blip bloppy "minimal techno". He's known for doing 9 hour dj sets at Berghain.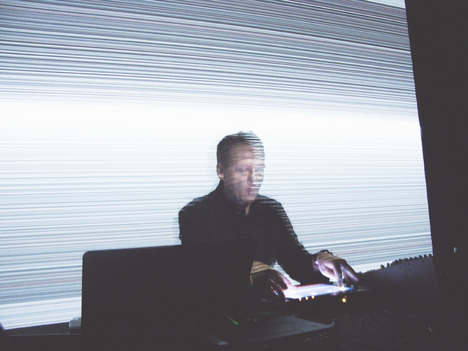 Mokira is Andreas Tilliander, this is he's more techno based alias. He is a local Stockholm based artist. He did a record called "Show" in 2009 on Adrian Recordings that got very good reviews, it featured collaborations with Jock Berg from Kent and David Fransson of Division of Laura lee.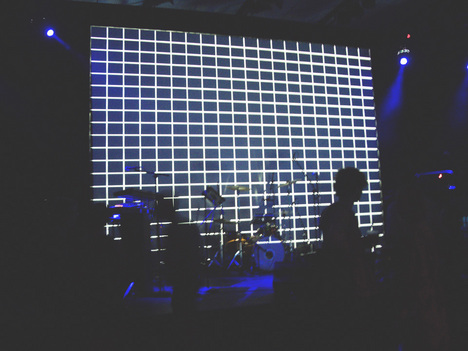 Håkan Lidbo is one of Sweden´s biggest electronica artists and has released over 60 records and remixed artists such as Fatboy Slim, Depeche Mode and Fevery Ray.Both Lidbo and Tilliander runs a Swedish radio show called Ström, that is about current and past electronic music.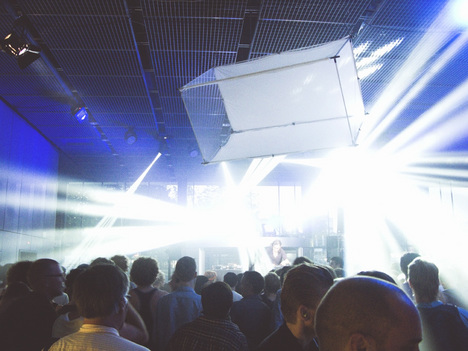 A big escalator was in the middle of the building to convey people from floor to floor. It was funny to get a feeling like shopping in a huge department store with electronic music bouncing the walls, instead of the lingerie department.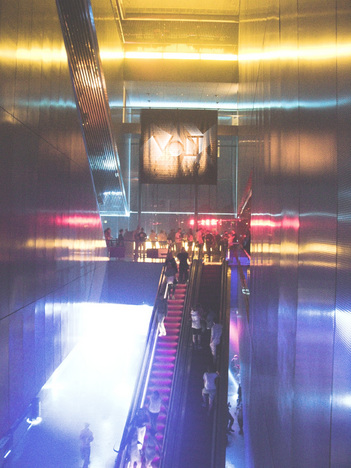 In words of the own organization "- We are very pleased with the way the festival turned out this year. More visitors, a tighter schedule and great performances from the dj:s and artists performing made Volt a great live experience. We are very happy, and we hope and believe that the same thing goes for the visitors".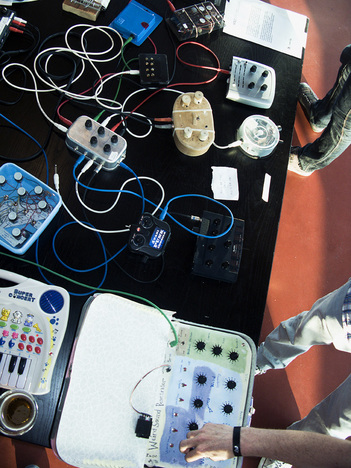 Volt will be back on the 9th of June 2012. It will be exciting to see how the festival develops for next edition and we hope to be there to let you know all about it.
Volt Festival
Date: June 11th 2011
Place: Concert Hall, Uppsala, Sweden
http://www.voltfestivalen.se
Text: Victor Moreno
Photos: Victor Moreno

[Help wanted]
Inviting volunteer staff / pro bono for contribution and translation. Please
e-mail
to us.