According to Penghao Theatre's Jennifer Liang, "the reason you like this place is the same reasons others like this place."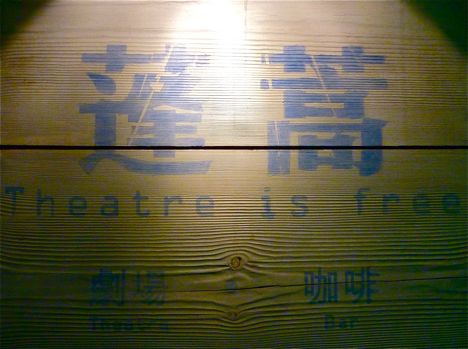 "Penghao" is a quote from Li Bai's poem: "leaving the gates looking up to the heavens and laughing, I am no penghao." Penghao refers to the regular person, or commoner. The theatre was named in the hopes that ordinary citizens would visit and enjoy the theatre. Thus the Penghao, the first privately managed theatre in Beijing, was established in 2008. The theatre is hidden in a small alley next to the Central Academy of Drama, which faces Dong Mian Hua Hu Tong that cuts across the lively Nan Luo Gu Xiang. The building is a renovated siheyuan, or traditional Chinese courtyard. Above the dramatic stage, there is a café and even a terrace on the roof.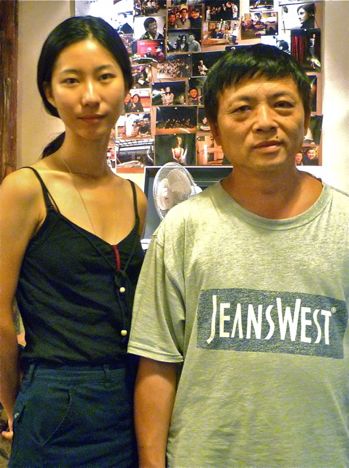 Jennifer Liang, Wang Xiang
Penghao Theatre is Beijing's first privately managed theatre. Why did you create this space with its distinct atmosphere? And what inspired you?
Wang Xiang actually established Penghao Theatre; I am his assistant. However, I worked with him finding a space to acquire the performance permits. Wang Xiang, the founder, repeatedly states: "I created this theatre because I feared." There are several meanings behind these words. Those who sympathize with this statement understand the meaning without any explanation. Our wish is for many ordinary people to visit the theatre, watch the plays, meet and influence each other, and develop into wonderful individuals.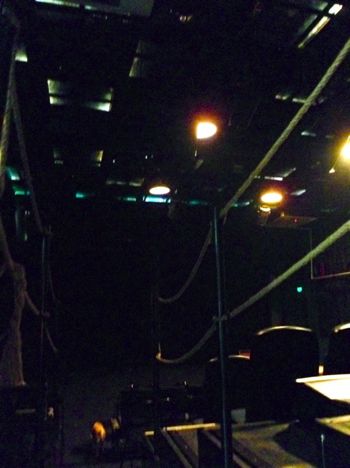 Building a theatre is not an easy task. Theatres like this are also rare without any precedence. What kind of difficulties did you face?
As the first privately managed theatre in Beijing, the hurdles we encountered were unprecedented. There were no helpful examples regarding theatre management. Specifically, it took one year to find a location for the theatre. We wandered around the city everyday, visiting each possible location. Then we faced the problem of management. Every detail and tasks like choosing performances was a challenging assignment. But looking back now that period was not really difficult. I don't remember every detail, but since there was nothing upon which we could rely on, we simply began the theatre and dealt with problems as they arose.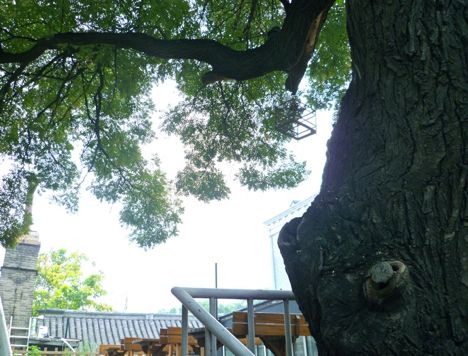 It has been a little over a year since the Penghao opened its doors, and it has already become a renowned venue. What kind of transformation did the Penghao experience within this period?
"It was once your dream. You didn't stop dreaming but acted. Someone else followed you and recalls that it was once his own dream as well. But that person only imagined such visions." Only a few people actually act on their dreams because realizing one's dream entails facing hardships and dealing with various pressures at all times. That is why most people give up before they even begin. We have been pursuing our dream in order to show people that there is an oasis in this town. People need to elucidate their former, vague yet intense dreams.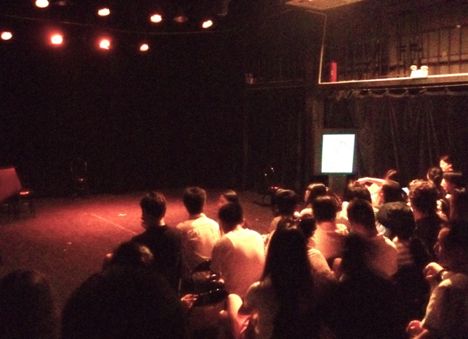 Penghao holds various events like plays, concerts, dances, and readings. What kind of activity is most common here?
At Penghao, we put on mainly plays, but also anything from modern dance, concerts, to exhibitions as long as we like it and expect the audience to enjoy it as well. 70% of our events are plays. We love modern dance, so 20% are modern dance, and the remaining 10% are other performances. Penghao falls under literary theatre. We believe that the essence of the drama lies in literature, because the theatre is the foundation on which people's hearts leap and dance. Pure art is also the very proof of the expansiveness and richness of the mind. We also support theatre productions that have a definite sense of quest and pioneer spirit. Such works are rare in any period. But these rare works in society are common at Penghao. That is why our theatre is well known among talented artists and audience members interested in art.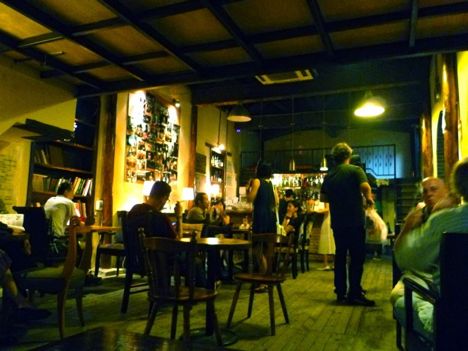 Penghao also has a café where the audience can mingle with actors before and after performances. What has the reaction been like for such opportunities?
While designing this space, we strongly believed that a theatre should not simply be a place for performances and viewing. The inside of the theatre uses the space to its fullest potential, opening it up like a black box theatre. But the hours preceding and following the performances are also important. Those putting on the show and those viewing it should take breaks together, enjoy the post-show atmosphere collectively, and critique the performances with each other; a theatre without such exchanges is unthinkable. The significance of such time spent together lies in prolonging the enjoyment of theatre-going as long as possible. The audience requires time to digest and relax. It is also necessary for creators behind performances to listen to and to take notice of their audience. Therefore having a café in a theatre is only natural. What is special about this space is the mental element that can be gained. We hope that future audiences will sit in the café and wait for performances to begin.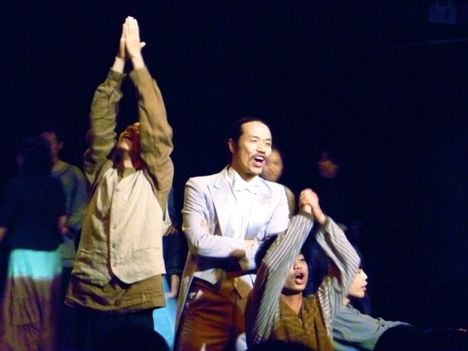 Foreigners often perform at Penghao like the recent English play My Fair Lady. What kinds of links are there between Penghao and foreign countries?
We are attuned to our audiences' hearts. Western viewers and the small theatre are in harmony. However, the norm for western countries differs from that of modern China. Still, foreign theatre companies and artists come to Penghao, and they make a surprising discovery: "It's very similar to theatres in our country!" they say. It is as if our hearts are calling and responding to one another. We are connecting to the western world through these foreign artists visiting our theatre. Reviews of our friendly and homely atmosphere seem to indicate that it draws friendly and warm-hearted people to Penghao.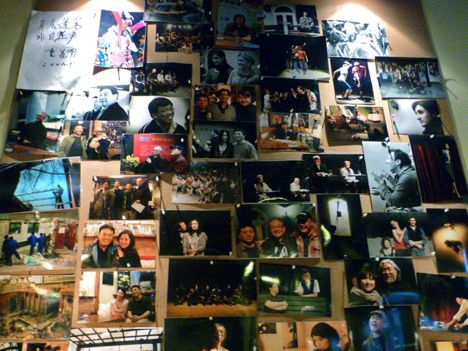 What are your thoughts on Penghao's future?
Personally, Penghao is my dream in its entirety. At the same time, it is becoming other people's dream as well. Still, only people with experience or those who have faced challenges can continue to pursue this dream with passion. Those who are all talk and no action cannot compare with those who have actually gone through life, because those difficulties are part of the dream. The Japanese word, "benkyo (to study in Japanese; while in Chinese, it means to do something despite difficulties)," means, "to learn." I want to give my all to my lifelong dream and to persist in one thing. Therefore, how that one thing turns out, whether in a short span or in the far future, is not important. For those who love Penghao for life and want to look after it, it is too soon to look for results. If many people like Penghao and treasure it, the level of the theatre will definitely rise, and it will ease people's feelings of solitude. Hearts filled with empathy and have compassion—or the highest value for artistic works—alone can continue to develop as talented creative forces. If the theatre as a whole were one piece of work, we would happily open our hearts and embrace such beautifully lonely souls. That is our future.
Penghao Theatre and Café
Theatre hours: 14:30~21:30 (See website)
Café hours: 10:00~24:00
Tickets: See website
Address: 35# Dong Mianhua Hutong, Dongcheng District, Beijing, China
Tel: +86 10 6400 6472
http://www.penghaoren.com