With art museums, flowers, and food as its central theme, Clematis no Oka opened in Nagaizumi-cho, Shizuoka in 2002. Located south of Mount Fuji and north of Suruga Bay, this multi-cultural facility is at one with culture and nature. The high profile IZU PHOTO MUSEUM also opened in this complex as of October 2009.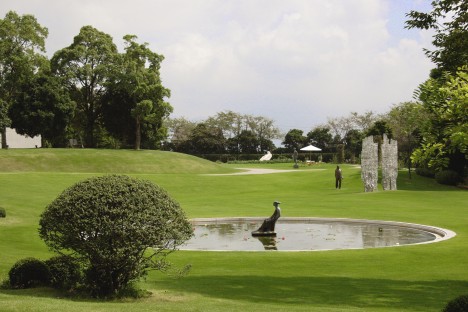 © Clematis no Oka
Clematis is a climbing vine with roughly 300 species native mostly to the Northern Hemisphere. Japanese Artist Ito Jakuchu depicted clematis in his paintings during the Edo Period as did European impressionists. Clematis No Oka includes the Clematis Garden with 200 species of blooming clematis, the meticulously kept Nature Park with the Vangi Sculpture Garden Museum, the Bernard Buffet Museum, the Buffet Children's Museum of Art, the Literary Museum of Yasushi Inoue, Ristorante Primavera, tessen, other restaurants, and museum shops.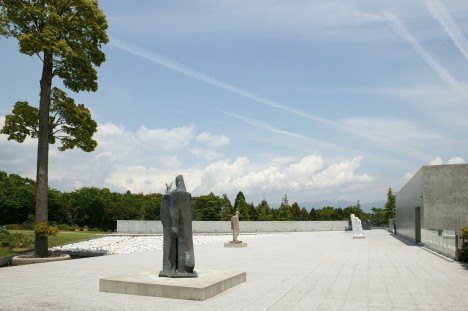 Vangi Sculpture Garden Museum © Clematis no Oka
The Vangi Sculpture Garden Museum opened as the first art museum for the works of Italian representational sculptor Giuliano Vangi. As of 2010, Vangi is a 79-year-old artist still active in his creative endeavors. With his works in the 2 gardens and another 29 pieces in the Museum, there are a total of 46 artworks on display within the complex. Additional pieces are also expected to be added to the current collection every 2 years. In 2002, the Museum received the Praemium Imperiale Award. Vangi's pieces are an inlay of disparate materials: stones, marble, a combination of metals, and wood. Since sculptures can be admired from all angles and their expressions alter depending on the perspective, Vangi aims to create what cannot be accomplished on flat surfaces.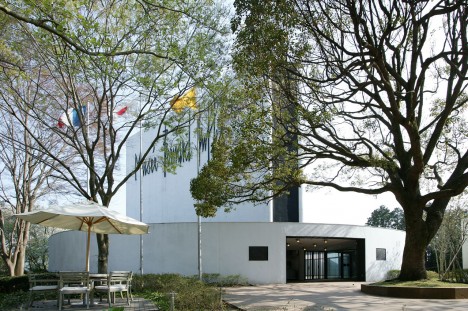 Bernard Buffet Museum © Clematis no Oka
The Bernard Buffet Museum and the Buffet Children's Museum of Art hold 2,000 pieces by French painter Bernard Buffet, who proclaimed, "paintings should not be discussed or analyzed, but simply felt." The museums 2 facilities make up the largest collection in the world Buffet works featuring works with his distinctive black lines and restricted use of color. The Museum was established in 1973, well before Clematis No Oka. The Children's Museum of Art offers kids a hands-on museum experience with options like a mini model of a French kitchen, and an opportunity to pose for photographs dressed as clowns featured in Buffet's paintings.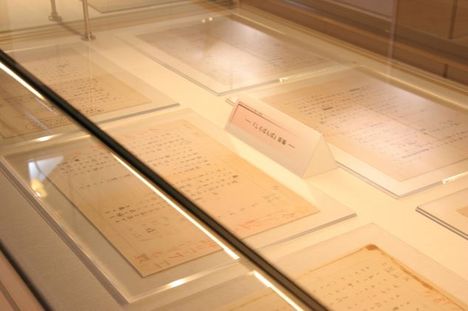 Literary Museum of Yasushi Inoue © Clematis no Oka
The Literary Museum of Yasushi Inoue displays many of its namesake's works. Inoue won the 22nd Akutagawa Prize for The Bullfight and received the first Grand Prize of Japanese Literature for Oroshiya Kokusui Mutan. His representative works include Shirobamba, and many of his writings have been adapted into film, including The Samurai Banner of Furinkazan. Inoue was a graduate of Numazu Middle School (present day Numazu East High School), and a literary monument in his honor stands next to the Numazu Club. Known for loving his hometown, Inoue's Numazu house is memorialized in Izu's Yugashima.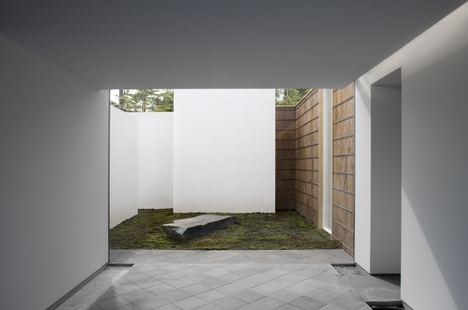 © Hiroshi Sugimoto / IZU PHOTO MUSEUM
Designed by the modern photographer, Hiroshi Sugimoto, the IZU PHOTO MUSEUM opened in October 2009. The collection includes vintage and contemporary photographs, pictures that do not fall into the conventional realm of art, and even modern art and works by artists related to photography.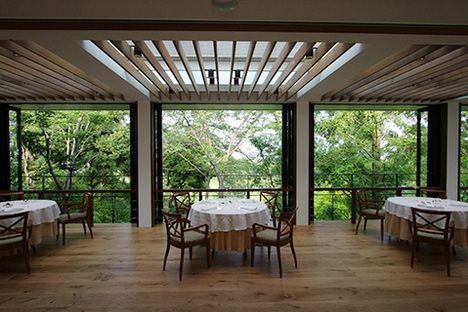 Ristorante Primavera © Clematis no Oka
The Japanese kaiseki course restaurant, tessen, reopened in April 2010, serving seasonal obento lunches and teppanyaki at night. The first floor of the restaurant caters for light meals and desserts, perfect for quick and easy stops. In the garden, the Gardener's House serves herbal tea for breaks in between walks around the compound. Authentic Napoli pizzas are available at Ciao Ciao, there is Italian at Ristorante Primavera, and the Café and Restaurant GIONO offers healthy menus.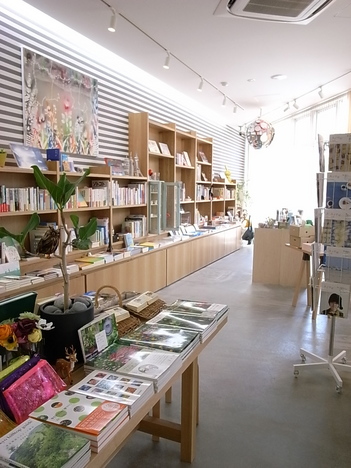 Museum Shop NOHARA, Photo: mina
The Museum Shop NOHARA has a selection of unique books reminiscent of a urban independent bookstore, along with design-related merchandise. A visit to the Museum Shop is a must on a trip to Clematis No Oka. Each facility and shop has seasonal working hours, so visiting the website is advised before making the trip. The Clematis flowers are in bloom from May to June and August to September.
Clematis no Oka
Address: 347-1 Clematis-no-oka, Nagaizumi-cho, Shizuoka
Closed on Wednesday
Tel: 055-989-8787
http://www.clematis-no-oka.co.jp
Text: mina
Translation: Makiko Arima

[Help wanted]
Inviting volunteer staff / pro bono for contribution and translation. Please
e-mail
to us.