Beliefs and idols, we will see the true self.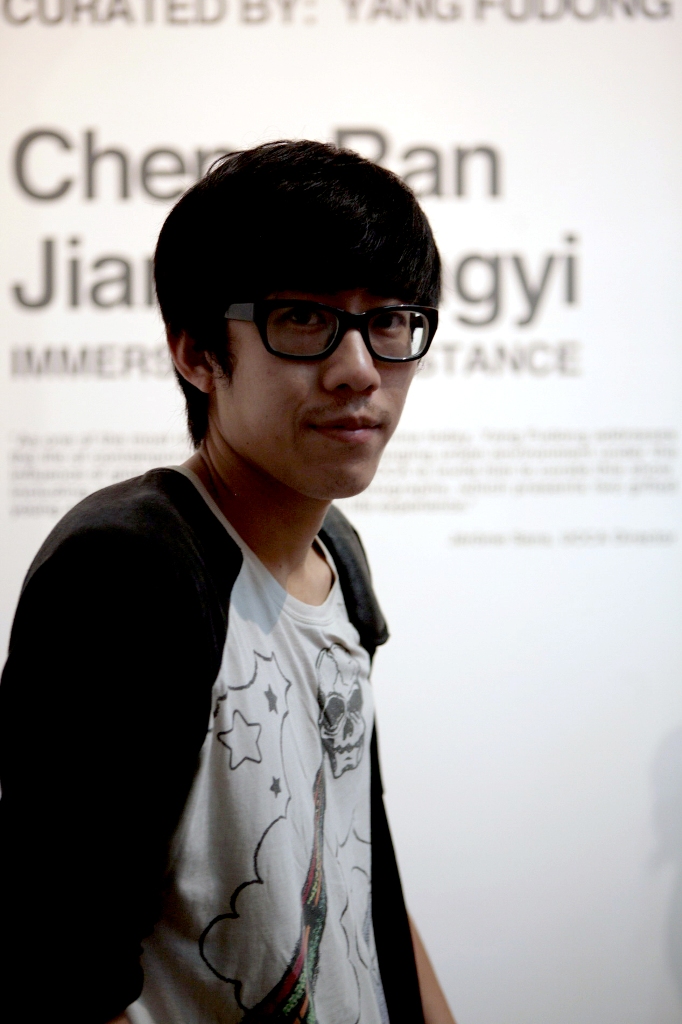 Cheng Ran – Born in 1981 in Inner Mongolia, graduated from the department of oil painting in the Academy of Fine Arts in 2004. As an actor, He was involved in the shooting of the film "Bamboo Forest" and worked with artists Yang Fu-dong for five years, now he is an independent artist.
In the summer of 2009, Ullens Center for Contemporary Art in Beijing had a recommend exhibition of young artists entitled "silent and away from" organized by the well-known artists, Yang Fu-dong. Since I was working in the Ullens Center for Contemporary Art, I came to know one of the participating artists – Cheng, and we became good friends. Cheng's work for the most part is about device and image. Youth time and partial image of life are his works main source of material. In the shadow of the flow of plot, visual surrounding, in the perception of life and years, we also gradually experience the artist's understanding and thinking. We have a slight age difference, but we share pretty similar experiences and memories. Those appeared in light and shadow, also present in the depth of my memories.
First of all, talk about your recent art and exhibitions.
This August I will go to Ulan Bator, Mongolia. The local organizers invite artists to experience creativity in the Gobi desert, and create works by using local materials. It is a very interesting project, I am thinking of using a video device, making "The last work" of the exhibition. It would be a virtual border-related post, "When we reach the border, it means it is time to end sightseeing". After we leave the exhibition art no longer exists. If the Gobi is the exhibition site, then this post is site exports; if the art work in Gobi is the last utopia of art, then the post is where utopia dissipated. "This is my description and ideas of the works, I like Ulan Bator, despite its poverty, there is a utopian atmosphere and energy in the city.
As a new media artist of younger generation, now your main creative idea is about image and device. It is quite different from painting you learned in College. What relevance and impact does learning in college have with your expression and creation nowadays? What are the ideas that you choose in image and device as your final creative expression?
For me, I do not say no to any of materials or methods. Drawings, images or text, are merely the means. I rely on the characteristics of different disciplines, even the shortcomings of work to express my work. Once I came across a fragmentary image, a low quality picture of the hi8 tape shot years ago, shaking blurred pictures, a record of travel, no sound, no written records, but you can see people breathe, smile and landscapes in the picture, and even feel like camera man, seeing how he gazes through the camera viewfinder trying to capture time and life. This time, images have true meanings. It makes think about the words time and space. To me, this is just the way I am interested in images, at least now, I will use this method to make images.
For me, studying a painting is a very important experience. I learned how to find links between things, how to shape space, as well as to know the importance to continue work. In some points of view, if the College is dead, painting is dead. I do not know if being entangled in the concepts really helps or not. Now besides creating, I often go to view artistic expression in sculpture and architecture during the Renaissance. I find inspiration in works, and always benefit greatly. Despite era and artist, I believe that true art is vivid.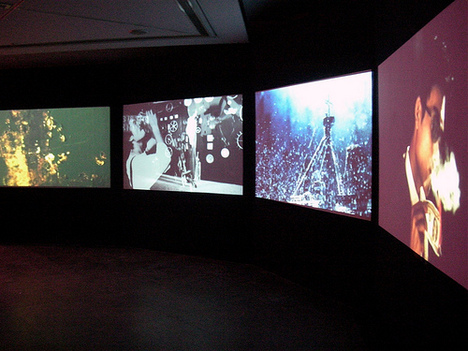 In your video works and device works, we have seen the description and characterization of young and youthful memories, and through the works you transform specific things into abstract expression and interpretation. Like the recent work "leaks Heart "exhibition and video work" pigeons" in the Shanghai James Cohan Gallery. What is the connection between different forms of language in images and your ideas?
Actually before making a video work, I do not design a detailed script, and don't always how or what I am going to do. I look forward to shooting using trial and error, which would bring one problem after another, and I look forward to facing the problem. This will make you excited, I do not think this will be contrary to the preciseness of works, it actually involves a word which is almost forgotten, inspiration. Advanced technology make us lose the initiative on subtle and sensitive things. Computer technology, synthetic, 3d imagery replaced imagination. You can imagine when you imagine no longer from far away, always in hand in reality, no longer empty, no mystery, what should we to look forward to and hold fantasy for? I am not saying we just rely on inspiration to create, on the contrary, I think it is the biggest problem the artist should face.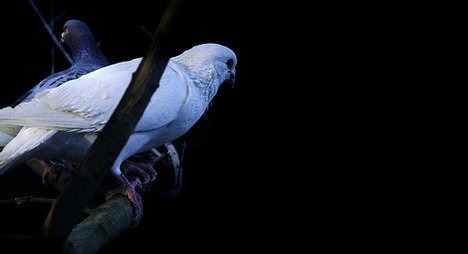 Once you have studied oil painting at the Academy of Fine Arts; later you became actor in artist's theater; then became the director of your own video works. Your change of identity and role, covers all almost areas of contemporary art. In different roles, what is your experience, and how do you handle these transformations in these fields?
Learning drawing made me worship Da Vinci; taking part in film let me think about what to do; starting with creation let me face the this problem. The concept of role and identity for me is not so simple, in fact we need to depend on different life and work experience to mold oneself. I learned painting to understand and observe the details and laws of the world, not because I want to learn painting to paint a plant. After seeing many movies or books, we also can find out the fact that everyone sets their own standard. On the individual's will, you will have idol. Sometimes you may remember some scenes and dialogues, do you want to remember the circumstances of these people? In fact, we rely on our own experiences to reflect the facts. As you have idols, you entered a role, continuing with your worship, the faith can refer to the behavior and views. We definitely need faith and idols, which let us see the true self.
Text: Ralph Yuu
Translation: Peiting

[Help wanted]
Inviting volunteer staff / pro bono for contribution and translation. Please
e-mail
to us.