V for Vase
V for Vase presents the results of a workshop collaboration between Hans Tan Studio and the National University of Singapore's Industrial Design Programme.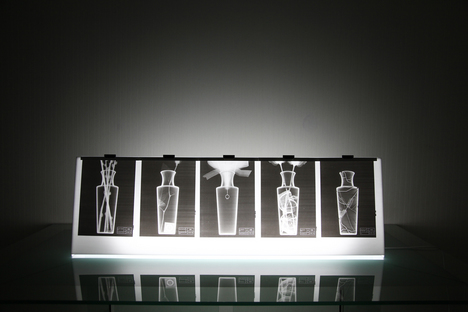 A vase is a hiding place by Tan Jun Yuan
The 'imaginative thinking' workshop consisted of a series of progressive exercises aimed at unravelling imaginal thoughts and developing lateral thinking abilities. 'Vase' was chosen as the subject to be re-conceptualised by the 24 final year industrial design students who attended.
This exhibition reveals 24 conceptual vases, and documents more than a hundred unique vase definitions developed during the workshop, all of which prove to be more telling than its original meaning as found in the dictionary – "An open container, usually used for holding flowers or for ornamentation."
We spoke to Hans Tan to find out more.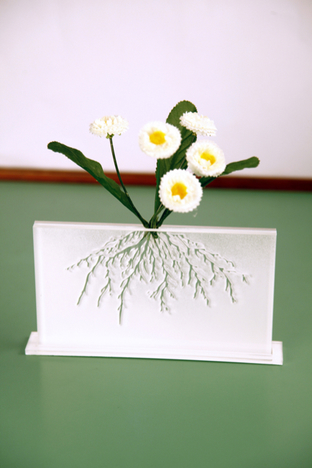 A vase is a void by Lim Ruiwen

How did the idea of the workshop/project started?
A year and a half ago I proposed the workshop to the industrial design program at National University of Singapore for the first time and I was given the opportunity to conduct the workshop with the final year students. Because we had very positive results and feedback from the students we decided to repeat the workshop with the following batch of final year students, this time actualizing the "vase" definitions uncovered by the students into a tangible outcome, culminating in an exhibition of 23 "vases".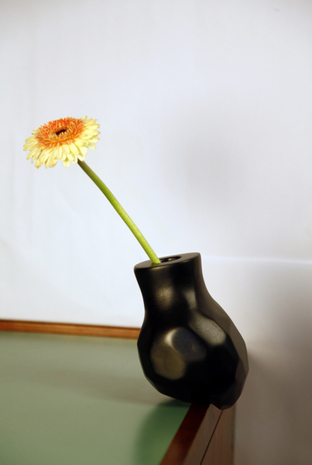 A vase lives dangerously by Ng Xin Yi

This seems to be an exercise in design thinking, can you elaborate on the aims of the workshop?
The workshop is composed of a series of exercises aimed at unraveling one's imaginative thinking, based on my conviction in Gaston's Bachelard's view about imagination not being a faculty that forms images, but instead it deforms what we perceive, and is above all a faculty that frees us from immediate images and changes them. Two distinct approaches used in the workshop are "generative deformation" exercises as a form of design aerobics and the vigorous use of language in the design process.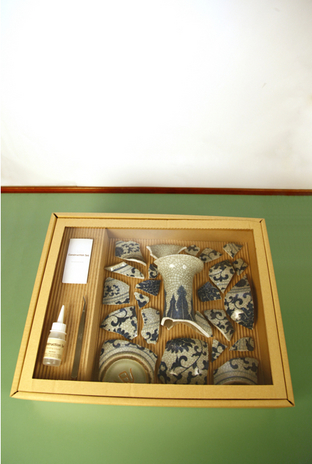 A vase should be handled with care by Lim Qilun Royston

Will there be an extension of this workshop? Perhaps a sequel with another batch of students or a further development from the results of this workshop?
I hope to develop and expand on the workshop, and possibly conduct it with different design schools and corporations. The results from the first two batches provided insights that were imperative in improving the exercises. A sequel is definitely on the cards, and I am already excited by the prospect of contending with a different subject the next time.

Text: Adib Jalal