After an absence of 6 years since his first album "Directions" released from Tha Blue Harb Recording, Naohito Uchiyama, a Sapporo-based music producer/DJ, has been making a tremendous progress as it has been appeared in his play of the ambience world at a main stage of Magical Camp 2008.
Post-produced by Kuniyuki Takahashi, also a sound producer based in Sapporo, Uchiyama's second album "The Sun Also Rises" will be released as a first production from a new Sapporo-based music label called "Synapse" in November 22nd. At PROVO, a place from where this new label has started, SHIFT interviewed Naohito Uchiyama who will invite us to a 75-minite story which unfolds groves from techno to ambient.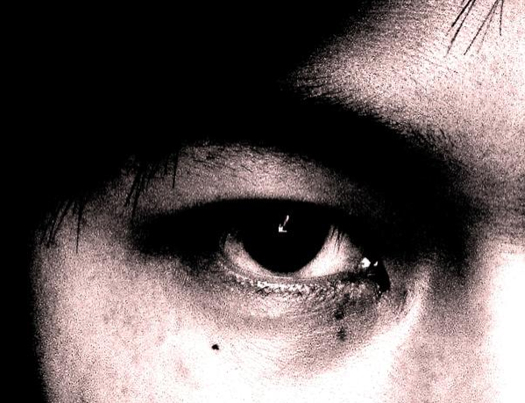 It's been 6 years since your first album has released. Can you tell us about the release of the second album "The Sun Also Rises"?
There is an irregularly held party at PROVO called, Synapse. On January 5th they had a meeting to draw up this year's guidelines what they will focus on. Under the discussion to determine the direction what Synapse would do for this year, they decided to release my album. This is how it started. Since then I have been working on making the album until September.
Did you have any main theme to make your new album as a first album for the new music label Synapse?
I didn't take consider it so much, as I thought there could be undesirable constraints when working on it. It's almost like making my first album since it's been 6 years to make an album. But in the meantime, there has been vinyl releases from labels abroad. Since it's been a while it was very exciting. Making an album and a vinyl is a totally different process of making for me.
What's the difference between the two?
For single vinyl I make one track as one work. For album, contrary to vinyl, I make a whole album as one work.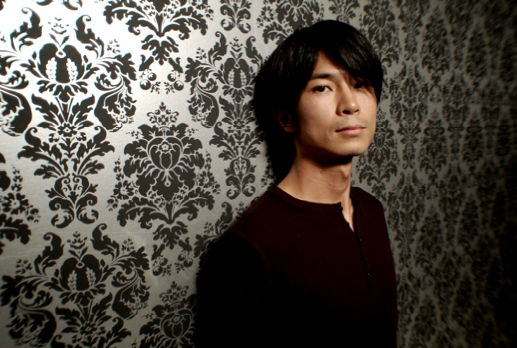 As I read all those your comments on each tracks you worked on for the new album, I felt your personal strong passion towards each of them.
I always want to express some messages and the essence sprang from vibe. The album is a collective of those tracks with messages and vibe, which I have created for the past 6 years.
There is a track made for other artists.
That is the forth track, SOLEA, which was designed for SOLEA, a didjeridu player. He is a good friend of mine and we like drink Sake over night (laughs).
As seen titles for the album and each track, was the album created under the theme of something that related to universe, space, stars, etc?
I'd rather think we are created by universe than we create something on universe. That's why such subjects were appeared as theme on my album making. I have an open my mind towards universe though. The earth exists in it and I also exist as a small creature in it. I always feel it as a big ensemble of the whole.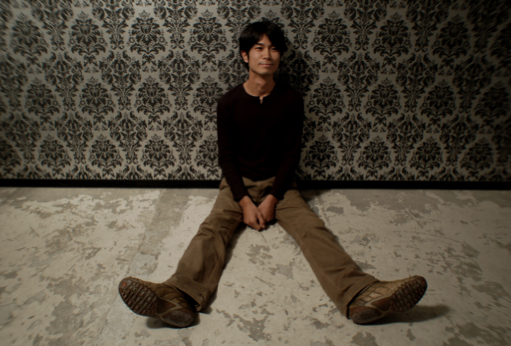 When did you start creating music?
My first experience completing a track is around age 17. At the time I liked listening to breakbeats and also was a member of a band. But I became sick of making music just for fun with the high-school band and wanted to make it more seriously. Then I started to create on my own.
What was your role in the band?
First I have started playing a drum and changed to playing a guitar. But I think I would do playing a drum again if I were continuing a band play. It's because I used to learn playing a Japanese drum when I was a kid.
Why did you start learning a Japanese drum?
It started with my grandfather, who loved playing a bamboo flute, took me to learn it. At that time I really liked to go see Japanese drums playing at the Bon dance festival and I used to dream of myself playing the drum at the stage. I was around 5.
It all started with learning a drum in your childhood and has played in the band in your high-school days. When did you start thinking to work in the music industry?
Even though I have been strongly feeling music is going to take most part of my life, it doesn't mean I'm going to stick with only music particularly. I think I will do as I come across other interests in the future. It was around 5 when I felt I would be working on something relates to music. I guess it's because I was surrounded by those people who were involved in the music industry. My Japanese drum teacher was also one of them.
I am pretty much enjoying working on music. It seems the album would direct you more to the inner world. But I like DJing and listening more upbeat techno and drum'n bass music very much.
What the difference between the music you produce and the one you DJ?
I usually make music alone. Sometimes I make music picturing imaginary things. Sometimes I do going the inner direction. As I was taking time to reach down deep inner aspects, which appears to be in half parts of the album, I want to make something upbeat for the next one.
I think I can express the thinking process much easier in single. To make an album takes long time. So in the meantime my creative idea would be able to shift to the different directions.
Are you influenced by any other things, people, thoughts, and music?
I guess there would be no end to pick everything by which I was influenced. I'm sure I was influenced by all music I ever listened to, for good or bad. But I feel influenced most by people I have ever met. Ultimately they support to build myself. I think it is important to set myself in the state of mind that will allow getting ideas through my filter. I'm taking care of myself being clean. I care for food I eat and I also meditate to make myself clean.
Do you take organic food?
Basically yes. But it's difficult to eat organic food only so that I try to eat brown rice or whole rice. I want to practice the words someone said "Food supports body, body supports mind, and mind supports performance."
What would you like to do next?
I want to make a single. Making a single music taking only for 3 months with high concentration would produce one condensed piece of music which cannot be archived by making album. I want to look into a different part of myself for a next single. I like to do live performances, but I do like producing music the most. So I would make new music more and more and would like to release them.
Would you like to base in Sapporo?
Not particularly. I would like to move different places if I found a favorite one. Of course I love Sapporo and Hokkaido. I think it is possible to know myself better looking from a completely different place.
What do you think about the club music scene in Sapporo?
I think Sapporo's music scene is well developed. Hokkaido is an island located in the north apart from the main land where Tokyo is located. And Sapporo is a capital city of Hokkaido, where there are many of DJs, bands and musicians. I heard there are many people saying, "Sapporo is a barren area for rock music "and also "people in Sapporo are not excited about the club music." But I don't think so. I think, on contrary, they are very enthusiastic about it. I hope all musicians in Sapporo would keep in their mind that they are excited to make the music scene very active.
How about the feedback on your singles from outside Japan? You have released singles around the world.
My singles has been released in compilation albums. I get feedbacks from many people in different countries on the only one single music included in the compilation. That's a big difference from Japan.
You will be touring all around Japan.
Yes. I will be touring by myself since the album is released in the name of Naohito Uchiyama. In the future I want to do something with other people. I have been seeking someone who would be my soul mate artist.
(Please check out the tour information onMySpace.)
Please tell us your future plans and activities.
I would like to teach people who like to learn music. As for music production, especially on album making, I want to create music not only for clubbers but also for kids. I'm not going to make music only for techno lovers or ambient lovers, etc. I think I would like to music for all people from kids to aged people. I actually took the thought into account the process of making this album.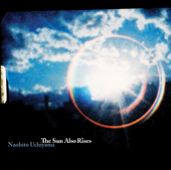 The Sun Also Rises
Label: SYNAPSE
Release: Nov. 22, 2008
Price: 2,500yen
ASIN: B001HJM2OK
Naohito Uchiyama
Producer/DJ based in the north music city, Sapporo.
In 2002, Naohito Uchiyama made his debut with a full album "Directions", which expressed various musical senses in an unique and emotive way, and was released from Tha Blue Herb Recordings. After that, he provided two songs "Syugetsu (vermillion moon)" and "NIKISI" to the second compilation of TBHR label, "Only For Mind Stone Long". This work was released in 12 inches as "NIKISI ep", which included his own guitar play. It was an aspiring work which expanded his world by taking in more organic elements.
In 2007, his "Green Echoes" was included in a compilation ep of Statik Entertainment in Germany. Being not affected by current trends or fashion, his music always created from his original sense as a Japanese is also gaining strong support from techno fans in Europe. And finally, the long-awaited second album "The Sun Also Rises" will be released on November 22nd, 2008. Straight dance groove. One and only melody sense. A special kind of northern artist's atmosphere. Production ability to put the whole album together. This new album shows all those further advanced from previous one!
He also plays as a DJ in clubs and outdoor events around the country, including the resident party "Synapse" at Precious Hall in Sapporo.
With the steady bottom line as calling himself "groove junkie", and his view of the world that opens up unknown moments escaping from idea, Naohito Uchiyama's play is receiving a favorable reception.
Text: Mariko Takei
Photo: Hideki Takemoto
[Help wanted]
Inviting volunteer staff / pro bono for contribution and translation. Please
e-mail
to us.