A music producer Joaquin "Joe" Claussell. Celebrating his brand new album "Corresponding Echoes", Joe was making a Japan tour from March to April in 2008. We had a change to interview with him asking about new album and also his deep thought in music and its roots this time.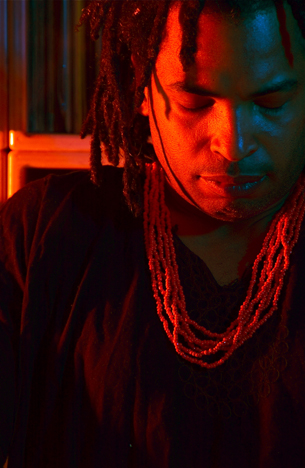 How is the Japan tour going so far?
So far it's been beautiful. The first place I played was at Fillmore North in Sapporo. That was actually amazing experience. It was my first time playing with just two turntables and no mixer. I just switched one back to the other, and it was incredible sound system as well. It was wonderful start in all.
Did you know that Yellow would be closing in this June?
Yes, I'm very sad. Yellow was home for me almost for 12-13 years.
Could you tell us briefly the concept of your new album "Corresponding Echoes", which was released on this March?
The concept of that album is actually a part of series of "Unchanged Rhythm". And Unchanged Rhythms is where we just created freely without worrying about trend or hype. Actually Corresponding Echoes is the final chapter of that project as well.
How long did it take to finish up for creating?
The album was compiled over a year. It's also like a diary of music. But again, it was not the planned project. The whole project was assembled for few years.
How is your own label "Spiritual Life Music" going recently?
I haven't put any of new releases on Spiritual life music for a long time. But I'm still working on new concept. However I've been creating music under "Sacred Rhythm Music", where new album "Corresponding Echoes" was released. Spiritual Life Music is actually under construction of concept, and Sacred Rhythm Music is my primary label at this moment.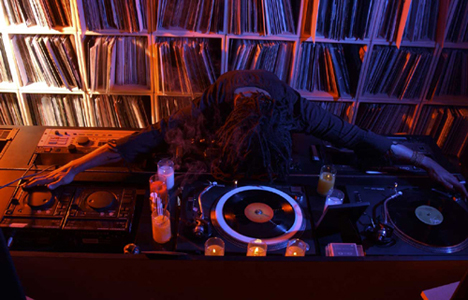 From your biography and sound of your music, we feel that the words like "cosmic", "spiritual" and "religious" coming up, do you have any conceptual thoughts in your music?
It's simply I've grown up in a deep knowledge of music from home, because of my upbringing at the same time, how I listen to music was naturally trained. I was able to feel and listen to music in a deeper sense. I believe that music is very powerful force of our planet. It's a part of cosmo, and part of universe. A rhythm of music is not by accident. And it's very cosmic thing. As far as spiritual aspect, I believe that music is a true message of what we are supposed to. Music is actually something that brings us together.
Is there anyone who gives you an inspiration your music?
It's "Life". It's a Studying life. Why I create music is never I thought it was cool, I'm here creating music by accident. I've never set myself I want to be a DJ or producer. Actually it all happened in a very natural way.
I take music very very seriously. When compare music to religion or church, religion is something that brings people together, but it actually doesn't. the more racism in religion than anything else, in my opinion. But in music, it's like a bridge that all the culture brings together. Music has higher power than religion. Rhythm of our planet is music itself, and all you have to do is listen and feel, that's how I create music. We live in a world where rhythm is surrounding us. It tells you music and rhythm is dominant force of our planet.
Can you imagine you living in completely a silent planet?
I can't really imagine that, but even with a silence we have a sound. There is nowhere in the planet where you can escape from rhythms, I believe.
Read more ...

1
2
[Help wanted]
Inviting volunteer staff / pro bono for contribution and translation. Please
e-mail
to us.