He writes stories and scripts and makes clothes for the characters, and then makes film for the stories with characters wearing clothes he designed. Film, photography, fashion, illustration, poetic words and etc. He is an artist who makes conceptual, yet playful use of a diverse range of mediums for his works. His name is Makin Jan Ma,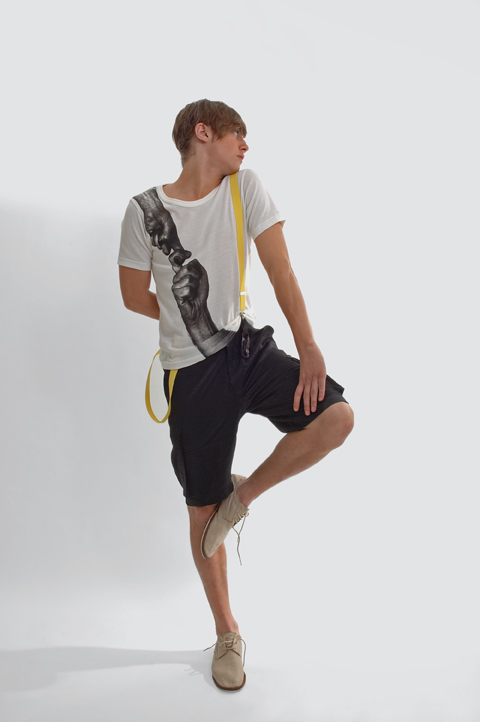 whom you might have heard that he is one of the members of Janfamily, who has released a book titled 'Plans For Other Days' in 2005. Using such different mediums for his creation he makes things to express ideas overflowing inside him. He will take you on a journey to look closely into the fount of his creation.
Could you tell us about yourself?
I grew up on a chicken farm in HK when I was young. I would wake up to thousands of chickens every morning. I climbed trees and rode my bicycle around all the time. I came to London to study Graphic Design when I was 19. I found out that I wasn't really living a normal life as all my friends from HK lived in tall buildings and had never even climbed a tree. I went to Central St. Martins for my BA. I started developing my own visual language. I spent everyday at the college to experiment new things, finding new interests. St Martins gave me the freedom to try and to make mistakes. By making many mistakes I started to have confidence in my own way of seeing things. Until the end of my BA course I realize I wanted more time to further develop my own language so I applied to go to the Royal College of Art. Luckily I got in and I gained 2 more years to think and make my works. RCA experience was invaluable to me. It helped me to slow down and think deeper. Also I learnt to see the beauty of sharing. Sharing creativity and also sharing life with the others.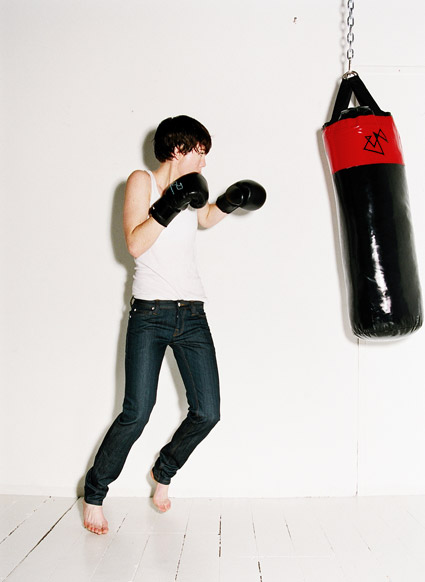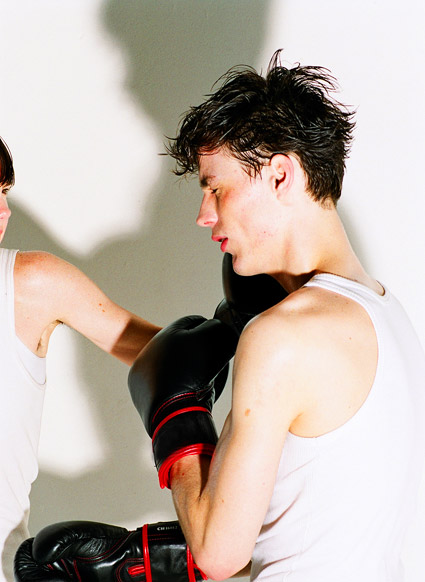 Tough Love – Jeans Collection, Photo: Jez Tozer
Could you tell us your recent activities or projects?
I finished shooting a 3-minute short film for this season titled as, CAN I COME INSIDE? It was fun but the weather was a trouble for outdoor shooting in London. We did the entire filming in the Epping Forest. It is a very beautiful location surrounded by trees. It is very quiet and far away from the city. Shooting this film was like an outing in the countryside. Very exciting.
I have been busy working on my new jeans collection. The collection is called, TOUGH LOVE – a denim project by Makin Jan Ma. "Loving you wears me out" is the starting point of the project. When you love someone wholeheartedly, you should be brave to take on the weight of love. Love is not always sweet. Love can be a tough choice to make. We just did a shoot with photographer Jez Tozer. The photo shoot turned out to be a very fun but exhausting boxing day.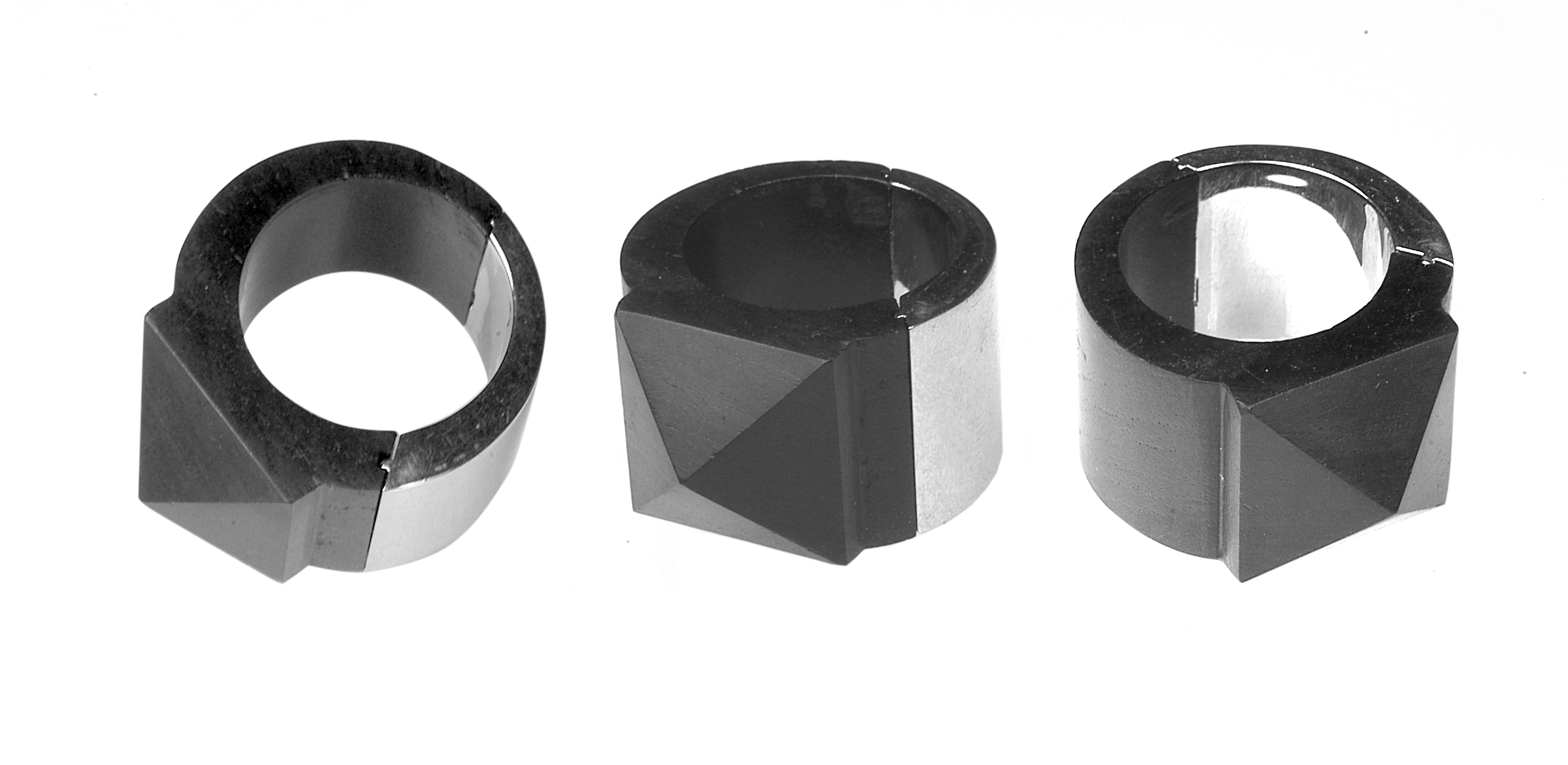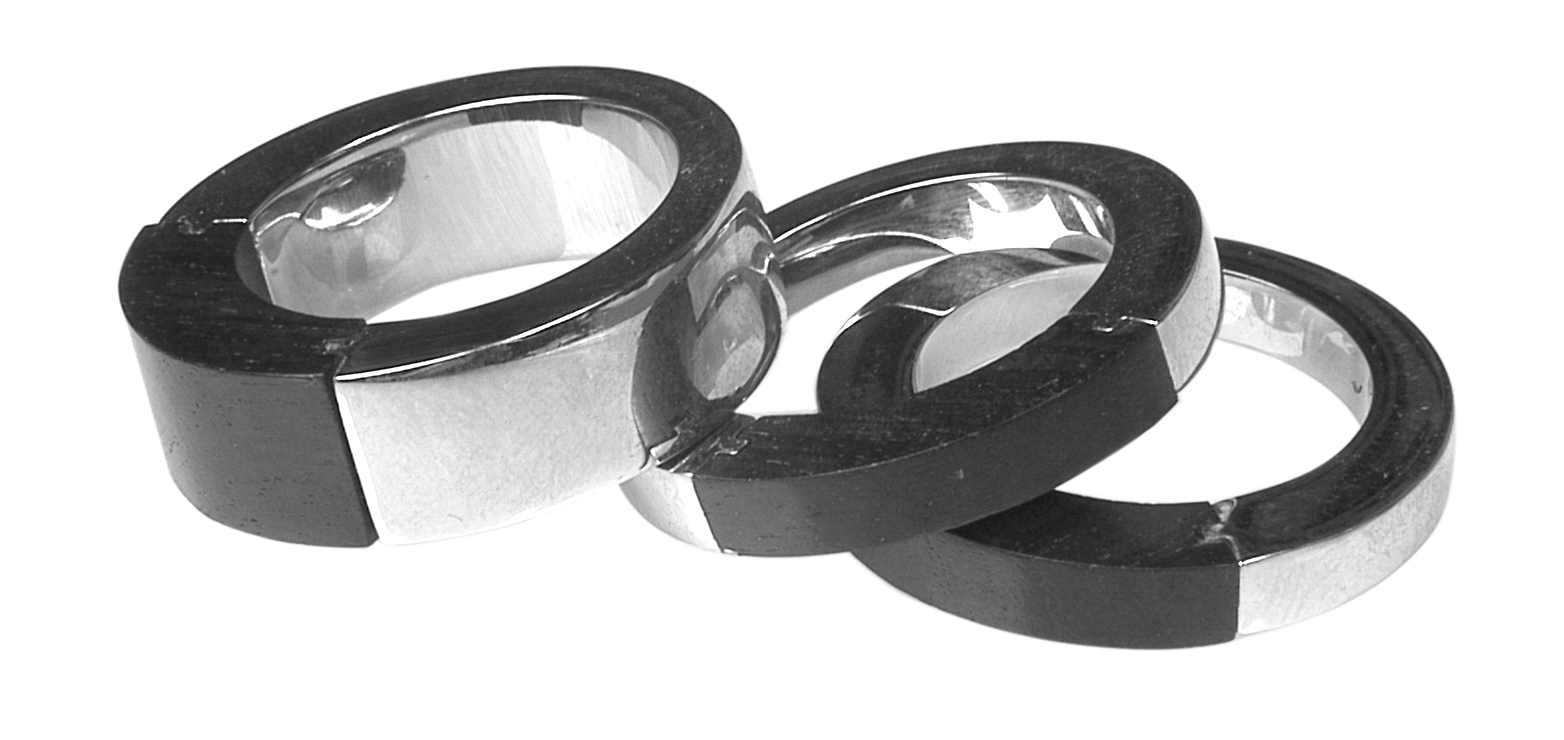 Flats & Sharps – Accessories by Makin Jan Ma
I have been developing a new range of accessories called, Flats & Sharps. 'Flats & Sharps' refers to the black keys on vintage piano keyboard. In vintage piano, black keys are made of Ebony, a specific type of very hard wood, and the white keys are made of ivory. This collection of accessories is made of Ebony and Metal.
There is a line of text, 'Rock For A Better Future' is in the inner side of the pieces. The range looks a bit Rock n Roll and I intend to have a mixture of rock and nature. It is about time to rock for a better future. This range is my very first accessories collection. I work closely with my factory. I really enjoy the feeling of touching and molding shapes. Feeling the angles and curves of each object and making adjustment by the feeling I have.
I am also writing new stories and making new prints for a new film and collection for SS09. I know there is going to be a character can play Ukulele very well so far. There will be light sensitive prints on the fabrics I am designing now. We will play around with forms and shapes a lot, even more than the previous season. Lets see!
I am also planning for a multi-media exhibition and am collecting thoughts and planning for locations and dates. And on top of that, I am learning Wing Chun, a type of Kung Fu. I started training in London. I am a very beginner but enjoying it a lot. It helps me to be focus.
Read more ...
[Help wanted]
Inviting volunteer staff / pro bono for contribution and translation. Please
e-mail
to us.