"My duty is to catch love behind all things, and share it with the others".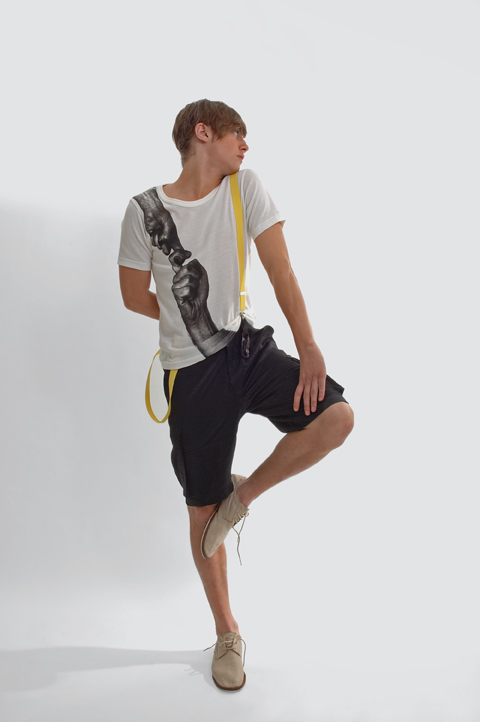 He writes stories and scripts and makes clothes for the characters, and then makes film for the stories with characters wearing clothes he designed. Film, photography, fashion, illustration, poetic words and etc. He is an artist who makes conceptual, yet playful use of a diverse range of mediums for his works. His name is Makin Jan Ma, whom you might have heard that he is one of the members of Janfamily, who has released a book titled 'Plans For Other Days' in 2005. Using such different mediums for his creation he makes things to express ideas overflowing inside him. He will take you on a journey to look closely into the fount of his creation.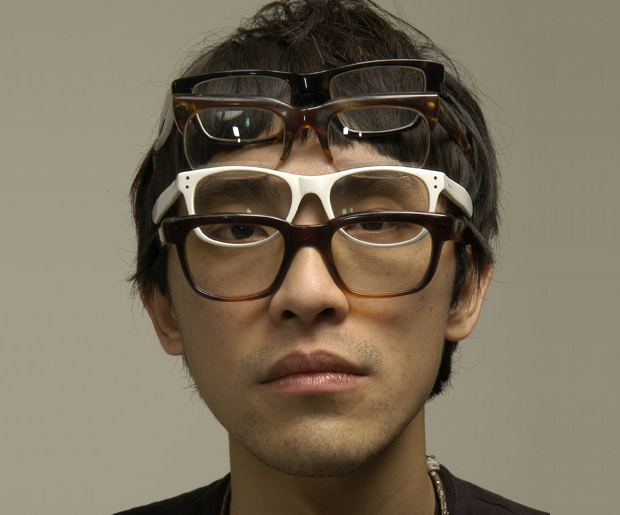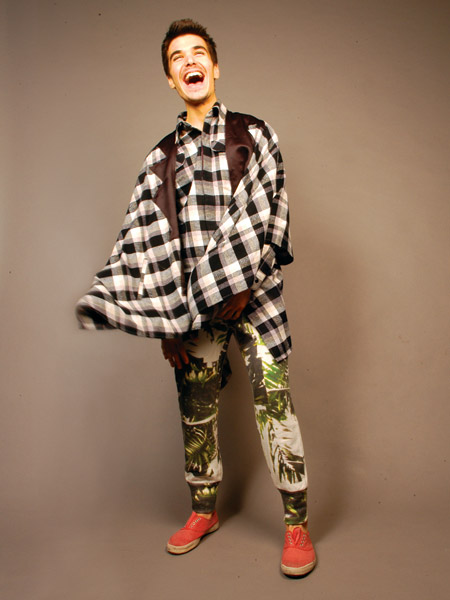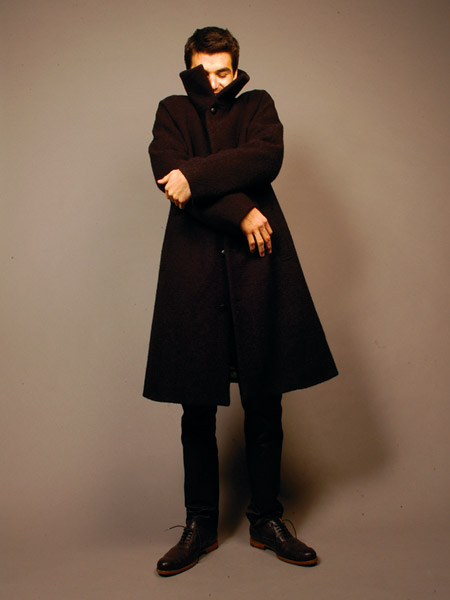 AW08 – Can I Come Inside?
Could you tell us about yourself?
I grew up on a chicken farm in HK when I was young. I would wake up to thousands of chickens every morning. I climbed trees and rode my bicycle around all the time. I came to London to study Graphic Design when I was 19. I found out that I wasn't really living a normal life as all my friends from HK lived in tall buildings and had never even climbed a tree. I went to Central St. Martins for my BA. I started developing my own visual language. I spent everyday at the college to experiment new things, finding new interests. St Martins gave me the freedom to try and to make mistakes. By making many mistakes I started to have confidence in my own way of seeing things. Until the end of my BA course I realize I wanted more time to further develop my own language so I applied to go to the Royal College of Art. Luckily I got in and I gained 2 more years to think and make my works. RCA experience was invaluable to me. It helped me to slow down and think deeper. Also I learnt to see the beauty of sharing. Sharing creativity and also sharing life with the others.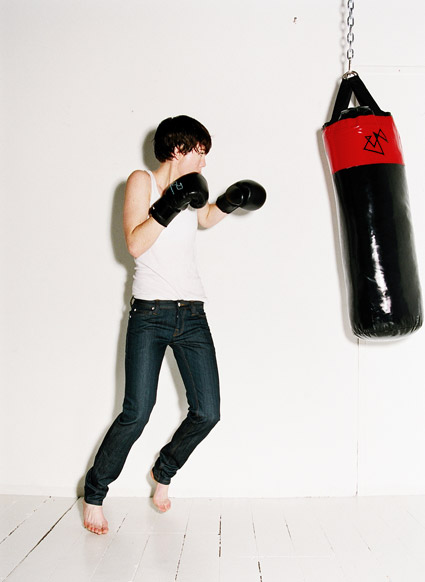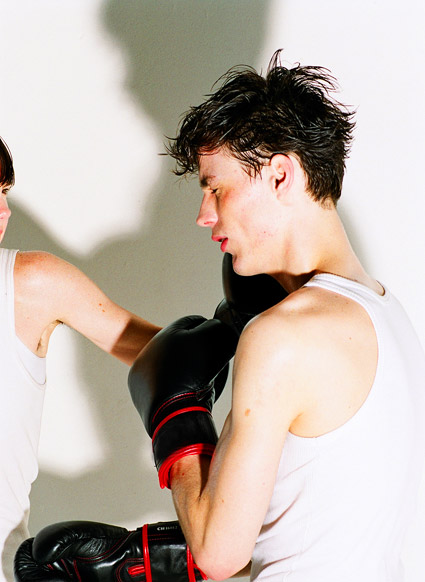 Tough Love – Jeans Collection, Photo © Jez Tozer
Could you tell us your recent activities or projects?

I finished shooting a 3-minute short film for this season titled as, CAN I COME INSIDE? It was fun but the weather was a trouble for outdoor shooting in London. We did the entire filming in the Epping Forest. It is a very beautiful location surrounded by trees. It is very quiet and far away from the city. Shooting this film was like an outing in the countryside. Very exciting.
I have been busy working on my new jeans collection. The collection is called, TOUGH LOVE – a denim project by Makin Jan Ma. "Loving you wears me out" is the starting point of the project. When you love someone wholeheartedly, you should be brave to take on the weight of love. Love is not always sweet. Love can be a tough choice to make. We just did a shoot with photographer Jez Tozer. The photo shoot turned out to be a very fun but exhausting boxing day.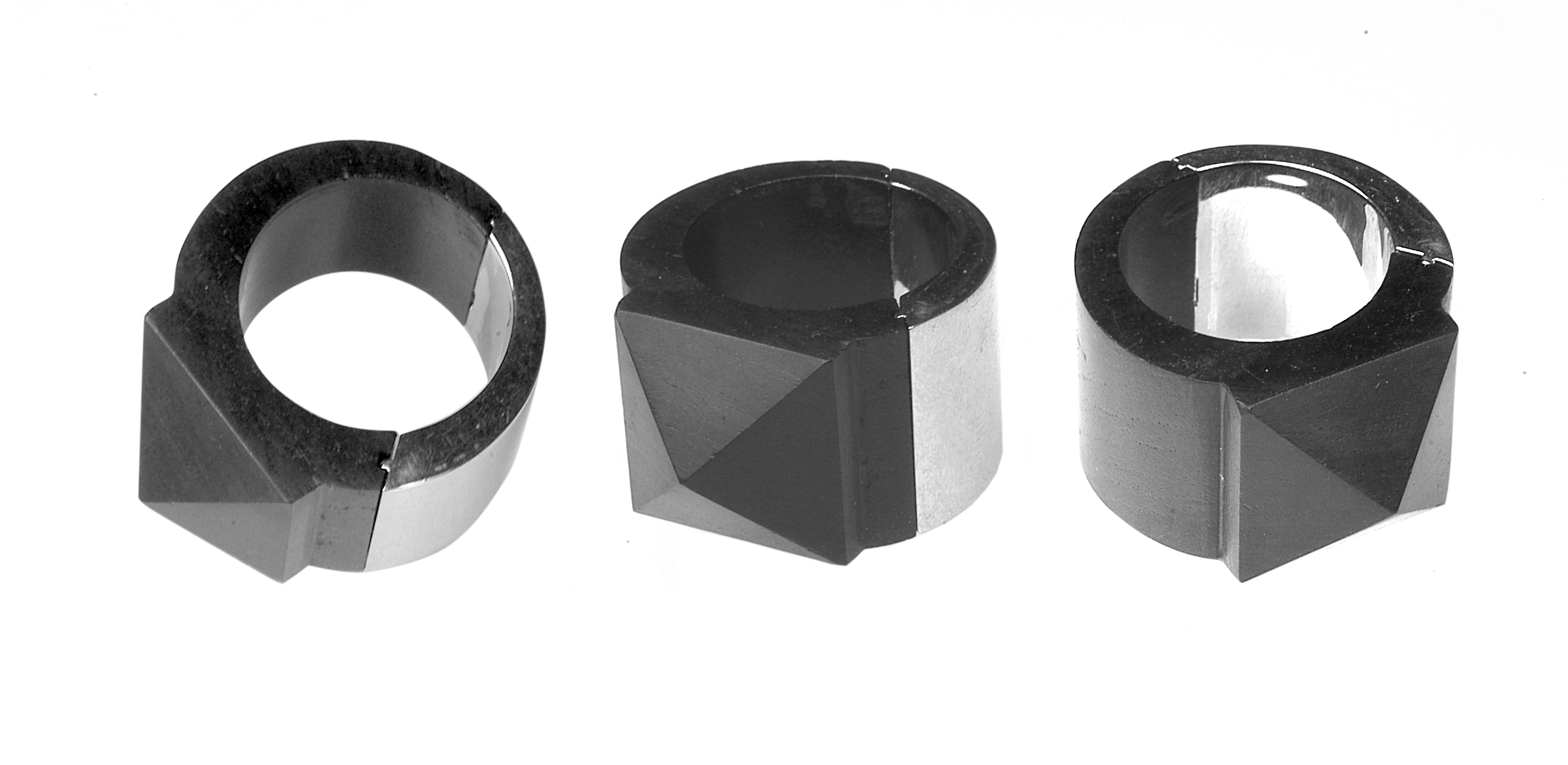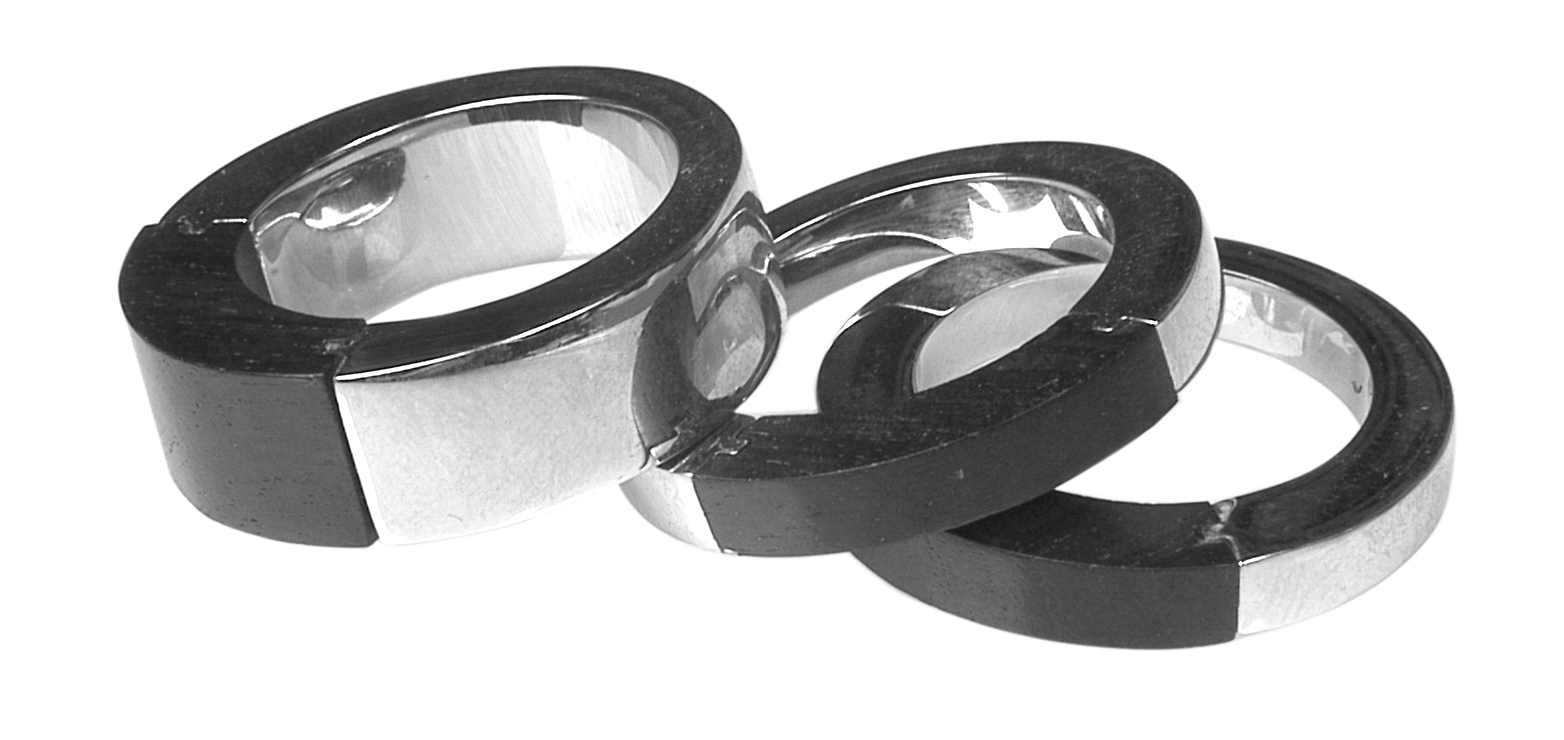 Flats & Sharps – Accessories by Makin Jan Ma
I have been developing a new range of accessories called, Flats & Sharps. 'Flats & Sharps' refers to the black keys on vintage piano keyboard. In vintage piano, black keys are made of Ebony, a specific type of very hard wood, and the white keys are made of ivory. This collection of accessories is made of Ebony and Metal.
There is a line of text, 'Rock For A Better Future' is in the inner side of the pieces. The range looks a bit Rock n Roll and I intend to have a mixture of rock and nature. It is about time to rock for a better future. This range is my very first accessories collection. I work closely with my factory. I really enjoy the feeling of touching and molding shapes. Feeling the angles and curves of each object and making adjustment by the feeling I have.
I am also writing new stories and making new prints for a new film and collection for SS09. I know there is going to be a character can play Ukulele very well so far. There will be light sensitive prints on the fabrics I am designing now. We will play around with forms and shapes a lot, even more than the previous season. Lets see!
I am also planning for a multi-media exhibition and am collecting thoughts and planning for locations and dates.
And on top of that, I am learning Wing Chun, a type of Kung Fu. I started training in London. I am a very beginner but enjoying it a lot. It helps me to be focus.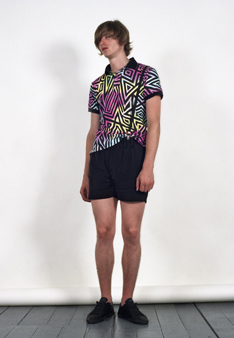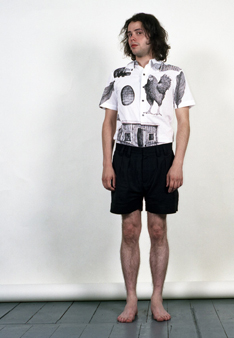 SS08 – Wild In Heart
You work in a number of different mediums; fashion, film, illustration, photography etc. How do you feel these medium interact amongst each other (for example scripts, film, and costume)?
For me they all come from the same source. I have the urge to make things. I have the urge to create. I keep trying to look for different ways to express myself. I work in a very spontaneous way.
I get inspired through the process of work. So when I work with different mediums, it helps me to think and rethink of problems and solutions once again.


SS08 – Wild In Heart
How did you gain a comfort in these different mediums, have you always experimented with multiple mediums?
I work in many different mediums. It depends on what I am trying to say. The medium I choose is normally that which helps me to express myself. I love making things. Observing my surroundings for a long time gives me inspiration. And I guess this process of building relationships with what I see gives me my confidence when using different mediums.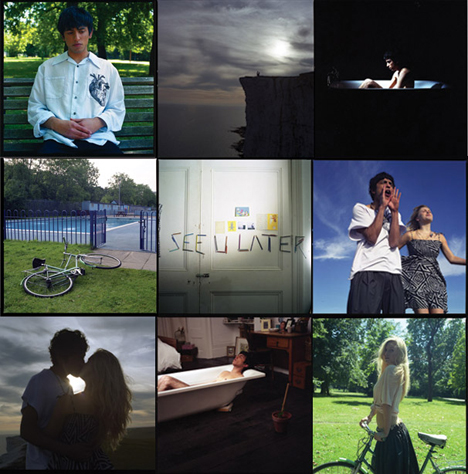 Life Sucks But It Tastes Good
Could you tell us about your film work? What does intrigue you to make a whole film by yourself?
I badly wanted to make films after graduating from my MA. I knew I didn't want to be a graphic designer because the visual language I had developed throughout these years meant more than just selling things for other people. There's more to it than that. I have something to say in my different way. Film was all I had in mind. I started drafting simple stories and trying to write simple scripts.
I started making clothes for my imaginary characters to help myself to see the stories. Clothes that carry stories or show emotions in some way. Anyway, my Japanese agency at that time (I also ran a t-shirt label throughout the MA course) saw my clothes and they wanted to help me to sell them in Japan. So I gave them some to try. Since then I started running around from factory to factory to learn how to make clothes! I started to translate my ideas into garments. On top of that I kept thinking up more stories with new clothes for the characters. Now I try making films for all my stories. I see the images of a scene in my mind and start planning the whole thing out… the sets, the characters, the little things lying around. When I visualize stories in my head I have the urge to make it happen for real.
About making clothes first or having a story first? This is very unclear still. It goes both ways. I see it now more as a long process of idea development. If one day I am making a feature film then all these are part of my research. I work very spontaneously.
Sometime I see a person and I get very inspired to think about the clothes. Sometime I think of clothes and then I find characters to fit in. I try to keep my creative process open.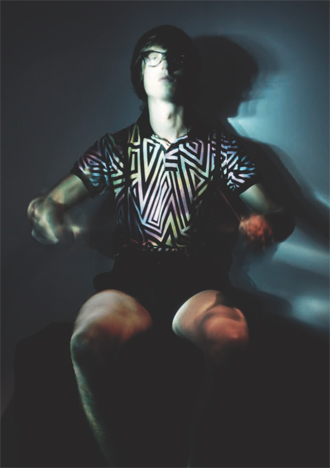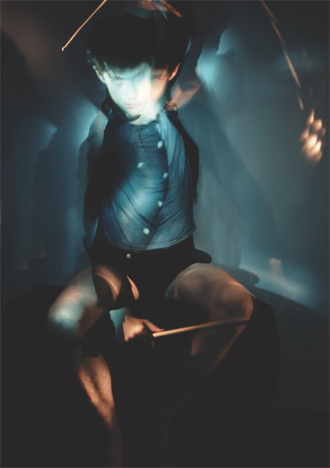 SS08 – Wild In Heart, Photo © Jez Tozer
You represent your new collection in your film work instead of in a show. Why? What's the most interesting thing to represent a fashion work in a short film?
I see what I am doing now as practice for filmmaking. I take it very seriously. I am the producer when I have to organize a short film. I have to think of all the possible aspects of the filmmaking process. Even though it is very small production it involves the same amount of decision-making and energy as a real film.
Everything is important when thinking of a film. I enjoy making film because it is a 'get rid of your own ego' activity. You cannot make a film on your own. Making film is about collaboration with many different parties. I have learnt a lot from my short film experiences. There is no star. Everyone is the star. I have to show my clothes but at the same time I don't really care. And that still kind of works! I wouldn't have this luxury doing fashion shows!
The design of clothes are very simple. It seems it's more about your use of textile and more about the concept how you represent them. What is the most important thing when you design clothes? What inspires you when you do textile work?
I love simple details and I enjoy making things people can use and wear. I create prints as a way to translate my ideas. There is a concept behind each print. I really enjoy making prints – it calms me down. For me the relationship between my materials and my thoughts is very interesting. Designing clothes allows me to use my senses. I use my hands to touch. Like meditation, when I stop thinking I get to realize a lot of things. Doing creative work for me is like closing up my eyes and then let all the images and thoughts freely fill up my mind. And when I open my eyes again, I let them out through my visual works. I think, at least for me, creativity is a reflection of everyday life. If you manage to be very sensitive to every day experience, you will be able to have sensitive reflections in your creative mind.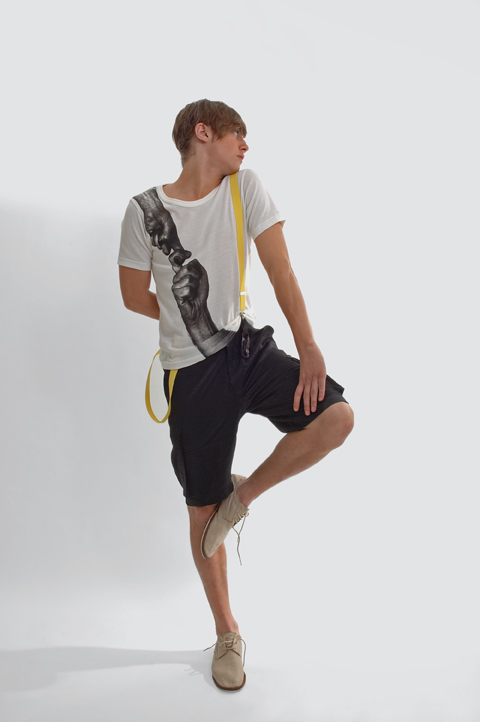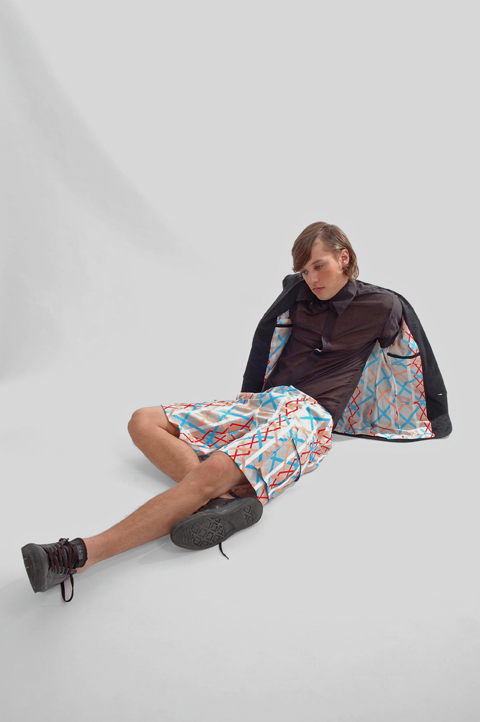 SS07 – Let Go! Don't Look Back In Anger.
A lot of your work seems to have a story like theme, i.e. Random Words, Pen Lines, as well as films, and concepts of "Home".
What would you say is a theme that you feel strings your work together? What is the concept you wish to convey in your work.
I am very interested in relations. Relations between people, relations between things, relations between people and things and so on. I am interested in how things are connected? How people and things are connected? How people and people are connected? All the word pieces are random sentences or words pop up in my head while I observe something for a long time. Kind of like when I don't think too much but just observe, the work (word) will come. And I just have to let the work (word) come when it comes! Like love, when love comes it comes. Concept? I guess there is love behind all things. And my duty is to catch it and share it with the others.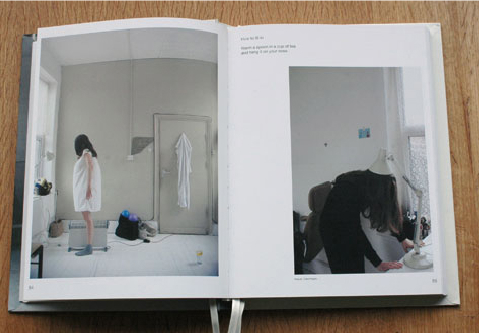 Janfamily – Plans For Other Days
A book published by Booth-Cibborn Editions, 2005
Edited and photographed by Nina Jan Beier and Marie Jan Lund
Do you do many collaborations with fellow creative? If so, how do you work, as a director or in a "symbiotic" relationship?
I work with many people. It depends on the project I am working on. When producing a short film, I work with many people. I also collaborate with different artists for print designs for my collection, mainly for the chicken print tee which is dedicated to my beloved Grandad, who used to keep a chicken farm when I was young.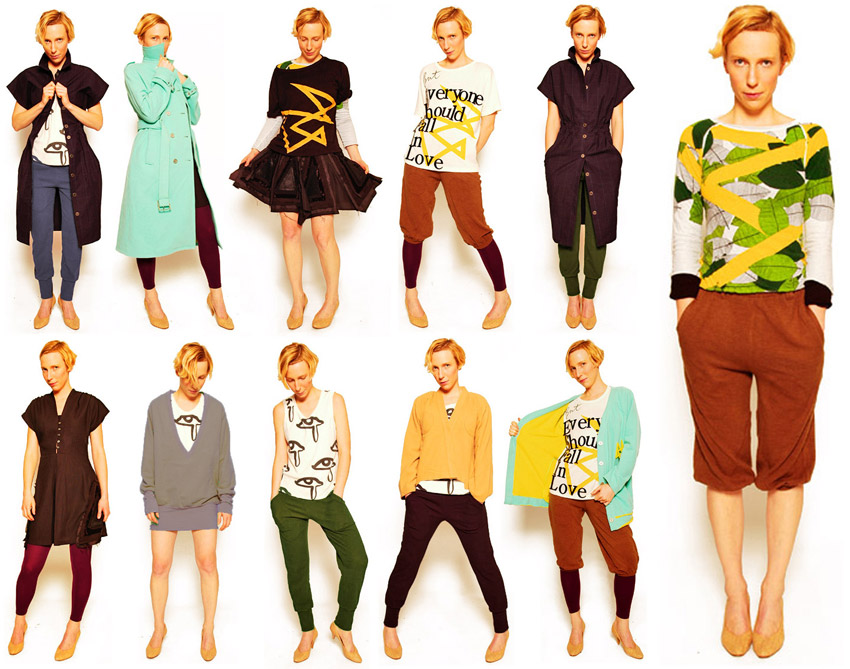 AW06 – Love Hurts – But Everyone Should Fall In Love
How does your creative process develop/work?
At the moment, deadlines!
Ideally, I would like to travel more and have more time to sit and think. For me creative process is like growing plants. Once you give enough time and space, water, air and all the right conditions and nutrients, ideas will grow. And I just have to be calm and let it grow.
What are your inspirations and influences (in your environment and other artists)?
People around. Conversations. Lyrics. And Films.
What is a typical day at your studio?
Trying to do many things at the same time before someone randomly turns up for a coffee.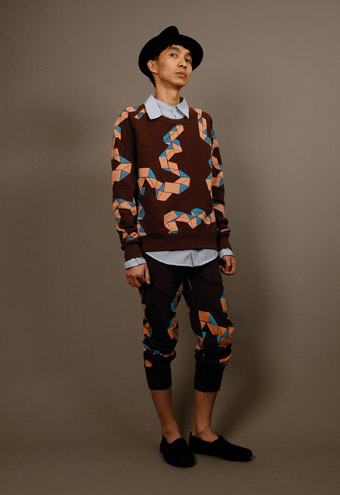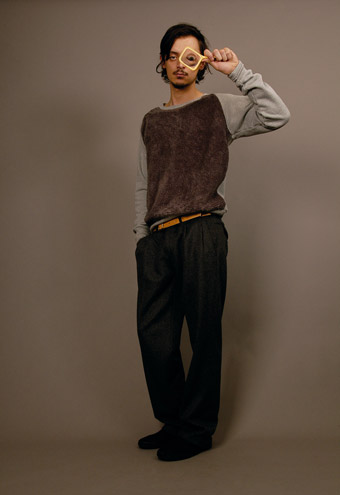 AW07 – Have Guts, Will Travel, Long Way Home.
What would you say distinguishes fine are from design?
One doesn't "talk" about money but the other one does.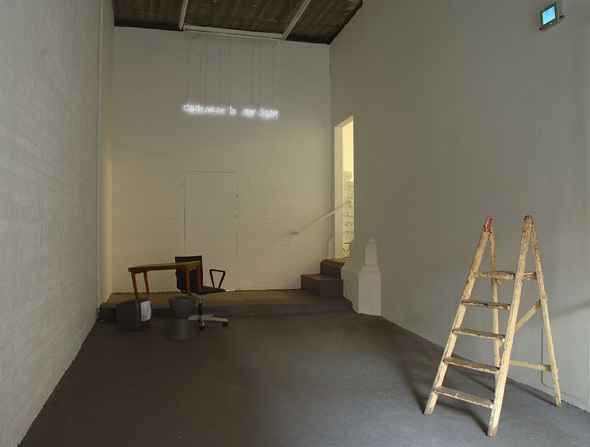 Peep Throuth My Ears
You have exhibited in numerous cultural capitols (Berlin, London etc). Where do you feel your work is best understood, and why. Which city do you feel influences you the most (and why)?
I think London still influences me the most. I experience a lot in London. I won't say my work will be understood better in one place than others. The challenge of making work is to communicate with many people, not just one particular group. In a way I consider work to be communication with different levels of audiences whilst still being able to communicate with all of them.
What would you like to be in the future? A filmmaker?
A filmmaker + A happy runner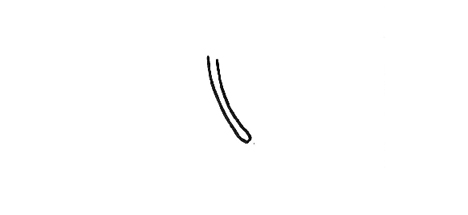 Could you tell us about the concept of the SHIFT cover?
I've made a piece called "The Yogifinger". Now I would like to propose a moment of calmness for internet audiences! I'll invite them to fall into a meditational mindset, and, with a little 'tick' in the animation, hopefully jog their attention. Just a simple little surprise!
What's your next plan in the future?
Enjoy the moment now. Peace and Love.
Please leave a message to readers.
Dream Bigger
Live Harder
Love Deeper
AW08 – Can I Come Inside? – Latest Film by Makin Jan Ma
Makin Jan Ma
Tel: +44 (0)20 7739 3699
info@makinjanma.com
http://www.makinjanma.com
Text: Aron Morel, Mariko Takei
[Help wanted]
Inviting volunteer staff / pro bono for contribution and translation. Please
e-mail
to us.