My intention is to dig down to the depth and moreover, to grip on Japan.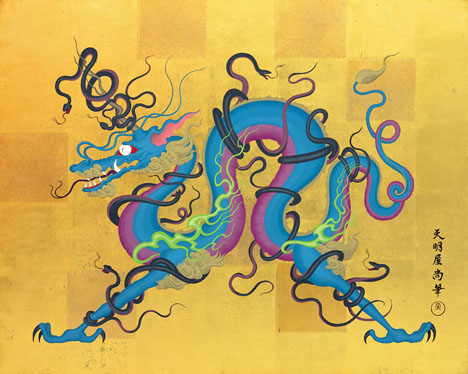 Blue Dragon © Hisashi Tenmyouya
Hisashi Tenmyouya, who calls his style "Neo-Nihonga" (New Japanese-style painting). In 2006, his work for FIFA World Cup official art poster ensured his fame and his own style. The release of a new book "KAMON / TENMYOUYA HISASHI" comes out this November. This is a report on him who has been active beyond the framework on the basis of Japanese traditional art "Nihonga".
First of all, please introduce yourself.

I am "Neo-Nihonga-Eshi" (New Japanese-style painter), Hisashi Tenmyouya.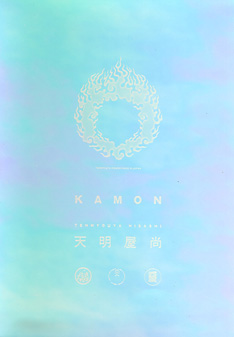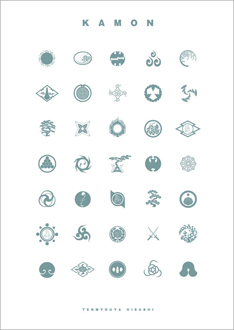 KAMON © Hisashi Tenmyouya
Tell us about your original Neo-Kamon collection "KAMON / TENMYOUYA HISASHI" (family crests) that goes on sale on November 7th?
I was offered a publication that consists of Kamonish deign up to now for different media and some new works. That includes my 24 piece of works made after the third anthology. Therefore it is not too much to say that it will be my forth anthology.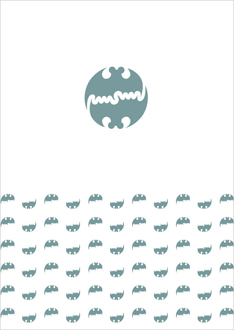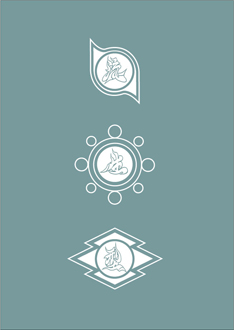 KAMON © Hisashi Tenmyouya
What was a trigger when you set out applying Nihonga and Ukiyoe technique?
I used to take Nihonga class when I was in the lower grades, then slid into who I am carrying that memory close to my heart somehow.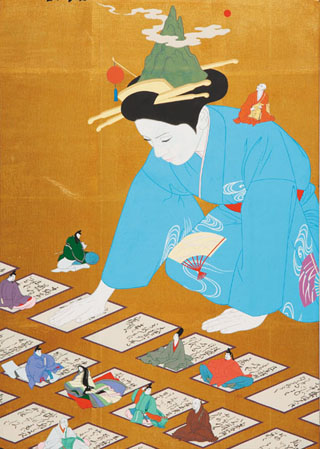 One Hundred Poems by One Hundred Poets © Hisashi Tenmyouya
You got into the limelight overseas when you made a FIFA World Cup official poster. Did it change your life?
Nothing in particular, I guess. (laugh) I suppose it became a big chance to get to know me.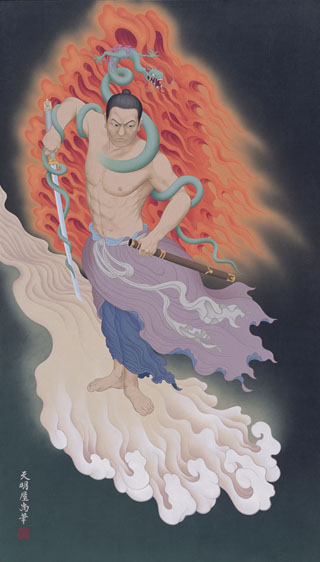 Descent of the Dragon God (in process) © Hisashi Tenmyouya
I hear you have been influenced by Hip-hop culture like a film "WILD STYLE". Do you find any similarity between Ukiyoe and Hip-hop culture? If so, what is it?
I think break dance whih requires lots of skills is very close to Nihonga among 4 elements of Hip-Hop. (Rap, DJ, Break dance, Graffiti) Nihonga is also required trained high skills. This is something you cannot learn in a short period of time becomes forceful energy and gives people deep impressions. Modern Art tend to make light of this kind of technique since Duchamp. Or I can say there is a magic replacing and discarding it. I have a fancy that we are losing the nature of beauty.
What is the enchantment of Japanese culture for you?
There is something Iki. (A traditional aesthetic ideal in Japan)

" The Noble Samurai " from Illustrated Scroll of Defiant Staire 2006 © Hisashi Tenmyouya
How do you shape your ideas when you think of motif of your work?
Every idea comes down from the heaven. I'm kidding. (laugh)
So, is there anything that grabbed your interest recently, which you are considering to take into your work?
I had never really had an interest in nature before, but now I am attracted to nature such as mountains and rivers, trees and weeds. Also I am intrigued by the smell of the air, the stream of river, and the sound of insects.
I am interested in nature we have in Japan and things that bring up people's memories of the past. I sometimes imagine that my gene as a Japanese is making me feel this way.
Someday in the future, I might consider taking and adopting this feeling that I had somehow into my work.
For the future, how do you want to work on?
My intention is to dig down to the depth and moreover, to grip on Japan.
KAMON / TENMYOUYA HISASHI
Specification: 21.0 x 29.0 cm
Release date: Nobember, 2007
ISBN: 978-4-903267-64-7
Price: 3,990 yen
Published by King of Mountain
Tel: 03-3693-7070
contact@kingofmountain.info
http://www.kamondesign.com
Text: Kyoko Tachibana
Translation: Yoshitaka Futakawa
[Help wanted]
Inviting volunteer staff / pro bono for contribution and translation. Please
e-mail
to us.