FUTURE SPEAKING!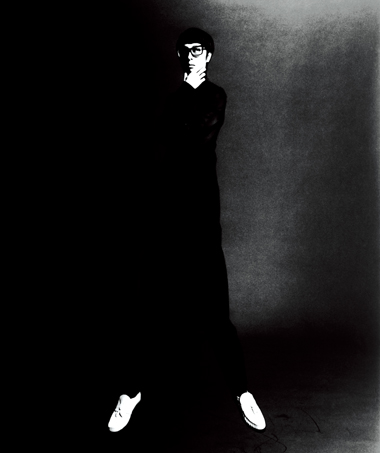 Towa Tei, a musician and DJ, talks with us about "creativity". This will no doubt be interesting for his fans and people who listen to his music. We'll also be introducing some of his original albums.
"Pleasant 20 Years"
This new released album is a re-masterd version. (2 CDs with some remixed and new tracks) It hasn't been published for 13 years. I still play it and I think it should be played. It is not strange at all. This album was released after my solo project "FLASH" in 2005. I would like to recommend it for new listeners. My 20th anniversary came faster than I expected. Good times fly. It was a very pleasant 20 years indeed.
"Act without thinking"
Playing in front of people is of great significance, I think. I've realized many things by playing for years. Often 3 times a week, once a week at least. I always spin by trial and error, more sensuous and often act without thinking.
DJ work and CD production work are very different for me. DJing is a way of a communication through the sound. You play your favorite music and you get paid! It requires an aesthetic sense which leads the crowd. I will keep playing as long as many guests come and a promoter asks me.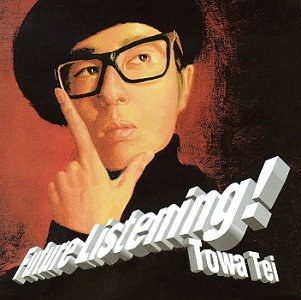 1st Album "Future Listening!" (1995)
This was my fist solo project after I returned form US. It is considered a masterpiece and led the scene for bossa nova, and lounge music.
"With listening" or "Without listening"
I guess there are two methods when you make music. "With listening" or "without listening". I prefer being inspired by outside elements, so I'd be classified "with listening". There isn't that much great music out there. The more you listen to music, the less you get impressed. Still keep doing it, then sometimes you meet something precious. Now I think I had better not play loud and harshly. I like to produce by concentrating and giving myself a limited amount of time.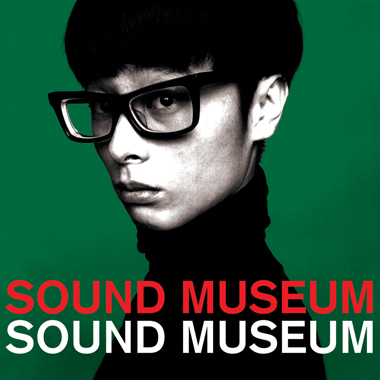 2nd Album "Sound Museum" (1997)
An aptly titled album "Museum" draws a very detailed sound world.
"Coexist both convenience on the internet and primitive in a night club"
I don't see many differences between cities during a tour. An atmosphere is rather reflected by its own venue or promotions. Also included is the proportion of men to women, and people I play with. Nowadays you can share any information on the internet. The provinces used to have same warm-up tunes and they didn't like instrumental music basically. But not anymore. There's no difference between Tokyo and the others.
Not only music, but you can do various things on the internet at home. However, I feel people are looking for an event to participate in, time to share such as a festival more than ever, just like a night club. Basically music has been a natural part in our lives as a rite. This can explain an increase number of music festivals and enthusiasm in night clubs these days.
People cannot stand being alone because of ambiguity and fuzziness. It is impossible to experience loud music at home, and house and hip-hop are body sonic music which is similar to drumming at rite. In some way, we return to a primitive world. Both convenience on the internet and primitive in a night club coexist. I didn't expect this was coming.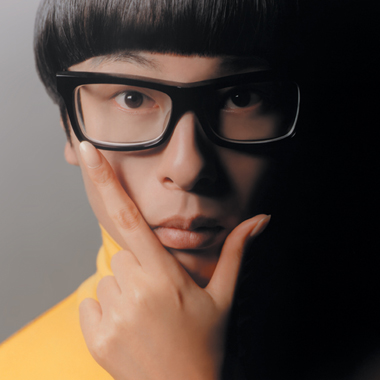 3rd Album "Last Century Modern" (1999)
Participants include UA, Pascal Borel, Ayumi Tanabe & Viv, chara. Techno to French Pop and also taste of R&B.
"Yes and No"
Currently I live in Karuizawa. An hour from Tokyo by the Super express. I go to the city with a purpose, therefore I can enjoy Tokyo life more than the time I used to live there. Visiting my friend's office, checking out a club event, hanging around a record shop, though, I sometimes buy records on the net.
If you ask about an influence of environment to my creation, the answer will be yes and no. Your cells change every day, and they are different from ones you had previous day. Talking about my creation again, a place I live makes no emotional difference either Tokyo or Karuizawa. My concern is rather on my mentality and body & soul than the province. I believe no matter where I can work with my solid body & soul. I don't get that people call my music "from Tokyo".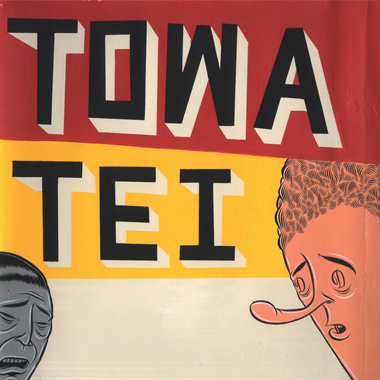 4th Album "FLASH" (2005)
Sunny snug finish. Joined by Ryuichi Sakamoto, Kylie Minogue etc. Art work by Barry Mcgee.
"Neighbors make things available to anything in this city."
About Sapporo, personally, I love noodles soup in Sapporo. People like house music for years and that is the only city where it is still big. Techno, hip-hop, and reggae music were big in other cities, I've heard. I also thought about moving to Sapporo when I was leaving Tokyo. Food is great, especially plenty of sea food. Neighbors make things available to anything in this city. Not in Karuizawa. No venues. It is great city, Sapporo.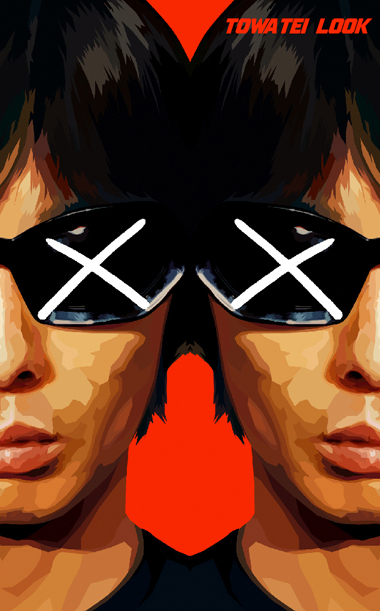 Book "Towa Tei / LOOK" (2005)
The corpus of his 15 years with photo materials by himself. Designed by Enlightenment and Tycoon Graphics.
"Neither ambition nor great dream"
I first considered how to send it out when creating something. Various "creative" motivations you have, and important things is how you couple that circuit in the right way, I think. I used to do it at random before. But not anymore. The less quantities, the more qualities. I haven't got ambition or a great dream. However, I still have lots of things that I want to try. I would like to accept this fact and enjoy it.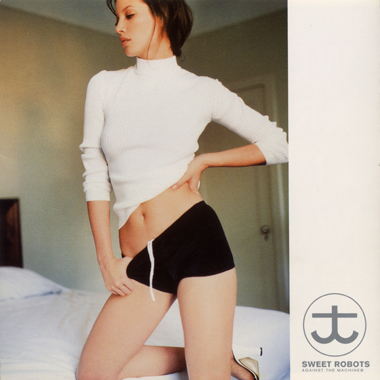 "Sweet Robots Against The Machine/Sweet Robots Against The Machine" (1997)
To different credit, 2CDs includes cover version of Patrice Ruchen's "Forget Me Not". The second is regarded as Balinese environmental music. Another side of Towa Tei.
"Production is Self-Expression"
I am not a perfectionist at all. If so, then how can I be a DJ who is required to experiment. Even I produce CD step by step improvising, people are usually listen to what I completed. That is to say a DJ is able to share the moment with the audience. DJ work is fun because of the restrictions. People visit there in order to enjoy the loud music, to dance, to pick up girls. And I have to play for all of them
I believe that DJing is a service occupation. On the other hand, production is self-expression. Needless to say that I am happy to see people enjoy my music, and also want various people to listen through major labels. It's just a matter of priority.

"Sweet Robots Against The Machine/Towa Tei" (2002)
2nd album to different credit. Open pop sounds. The talk of Kumiko Asou's appearance in PV of Deniece Williams's cover "FREE".
"I don't believe 'the more time, the better tunes'."
Sometimes I spin without thinking like "This and that, play it again up to link with" "Forget about that this time cause I played it last week". To be able to find a natural way of fading in/out and mixing. I called it "muscle". You can learn to obtain this "muscle" by playing with audience. I cannot do it alone just like I am not good at working out at a gym. I wish to apply some feedback from "muscle" to my production, however I easily forget next morning. People say that I am a detailed person but I am not that kind of person who takes a note of idea.
In fact, I prefer a snow-white schedule, though, I don't believe 'the more time, the better tunes'. I am not a type who can make 60 min. CD album only in a day. That can explain why I am a DJ. Although I need some preparation like collecting LPs, I really like to enjoy live performance in front of crowds thinking "What can I do today?" besides 60 minutes last only one hour.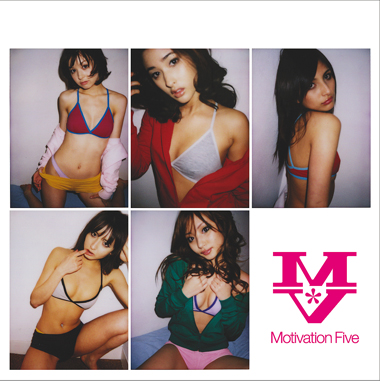 "Motivation Five Compiled by DJ Towa Tei" (2007)
A supervised compilation series of albums you can see DJ Towa Tei's fascination. Vol.5 was released on June 20, 2007.
"Dai Nippon jin" A first directed film by Hitoshi Matsumoto.
Film music is what I was aspiring towards. A Sound track is something you work for director to meet his expectation. They understand that I am not dexterous before making me an offer. Again, I am all thumbs. The film itself becomes very peculiar and is divided between the pros and the cons, I think.

"Dai Nippon jin" (2007)
Plan, Direction, Leading Actor : Hitoshi Matsumoto
Script : Hitoshi Matsumoto, Mitsuyoshi Takasu
Cast : Riki Takeuchi, UA, Ryunosuke Kamiki, Itsuji Itao
Music : Towa Tei
Production : Yoshimoto Kogyo Co..Ltd.
Distoribution : Shochiku Co..Ltd.
"It sounds fun to release only 25 copies."
As a apart of collaboration with Hiro Sugiyama (Enlightenment), I released a set of CDs and 4 prints. Limited 25 copies and each for 250,000 Yen. Inspired by his prints. Although a first press will be usually dozens of thousands, it sounds fun to release only 25 copies. This is very usual for the prints.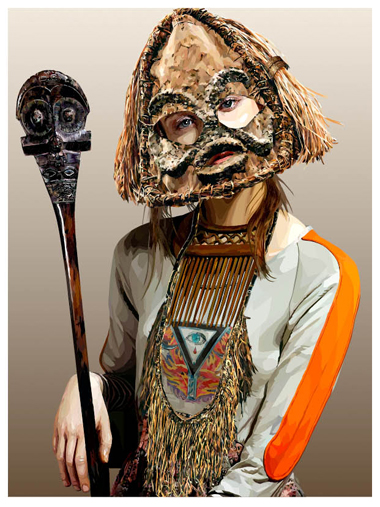 "Enlightenment × Towa Tei"
A set of 4 prints by Enlightenment and CD by Towa Tei. A quarter million yen.
FUTURE SPEAKING!
In the future, I will focus on making music for special occasions. For film, article, or space.
For instance, let me take care of any sounds you can hear when a multipurpose facility is built in Sapporo. Do my best if somebody comes up with this kind of idea. I don't have a notion for fame, only want many people to listen to my music.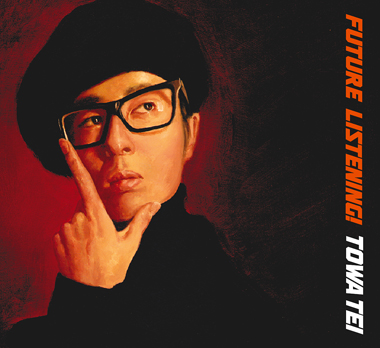 "Future Listening!" (2007)
His first solo re-mastered album commemorating 20th anniversary. 2 CDs with new remix collection "Future Recall 3". To begin with.
Interview by Shinichi Ishikawa (Numero Deux)
Translation: Yoshitaka Futakawa
(First published by Magnet No.21)
Towa Tei
In 1990, US debut as a member of Deee-Lite from Elektra Records. Their debut album "World Creek" was awarded several Gold discs all over the world. In 1994, Japan debut album "Future Listening!" led Japanese lounge music scene. He has participated big music festivals/events abroad. "Towa Tei DJ 20th Anniversary Tour" in 2007. He established a music production "hug inc." and also "hug Columbia" with Columbia Music Entertainment. From that label, he released a pair of remixed and re-mastered album from "Future Listening" with some new trucks, a compilation series vol.5 "Motivation Five Compiled by DJ Towa Tei". He hold a film music for "Dai Nippon jin" which is Hitoshi Matsumoto's first directed film and opened on June 2, also produced Ayuse Kozue's 5th CD "Sundae Love". Now he contribute his original music "EX boy" for a film "ExMachina" which music is supervised by Haruomi Hosokawa and planed to be open in October.
[Help wanted]
Inviting volunteer staff / pro bono for contribution and translation. Please
e-mail
to us.