GERMANY BOOK ART FOUNDATION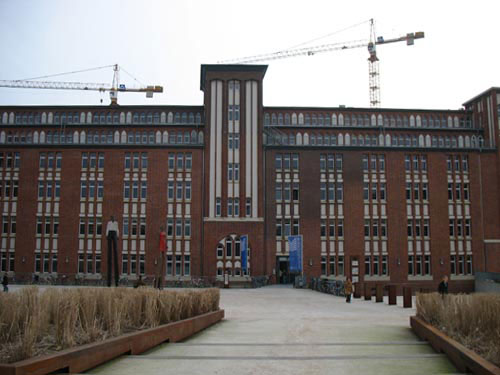 The "Stiftung Buchkunst" (book art foundation) is awarding prices every year for the most beautiful books made in Germany. The main focus is set on books as objects of utility. Legibility and factors like size, weight, the colour of the paper and it's contrast to the script are all factors that are reviewed by the jury. That means that it's not only about design but also about concept and perfect technical workmanship. So if you want to see some beautiful ragged alignment or a perfect line spacing, here you are.

I visited the exhibition at the Zentralbibliothek, Hamburg's central library. Since the exhibition is closing on 24th february you might visit it in a different place. The winning books are touring book fairs, public libraries and other literature-related locations throughout the world.
The categories are: 1. general literature, 2. academic books / specialist books, 3. fact books / guidebooks, 3. paperback, art books / photo books / exhibitions catalogues, 4. children's books, 5. school books / text books, 6. special books / experimental books, 7. books that are not in trade.
To tell the truth I didn't browse through all of the 57 exhibited books. I only went through those that interested me and I have to admit that mathematical formulary or books about middle ear surgery aren't that attractive to me although they might be technically perfect.
So, here are the books that I liked best: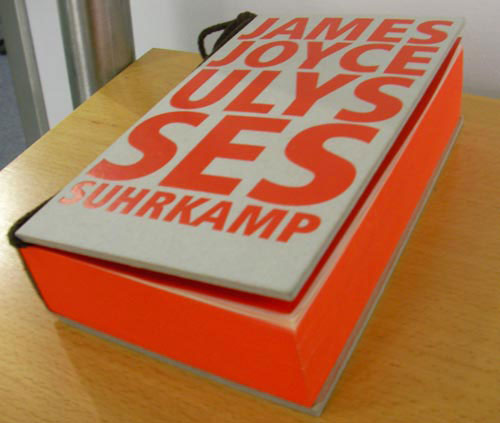 James Joyce
Ulysses
Suhrkamp Verlag, Frankfurt am Main
Type setting: Hummer, Waldbüttelbrunn
Printing and book binding: CPI Books / Ebner & Spiegel, Ulm
Typography: Werner Zegarzewski, Hofheim
Fabrication: Nina Knapitsch, Wiesbaden
ISBN: 978-3-518-45816-7 / 12,50 Euro
I especially love the cover made of simple thick, grey cardboard and the striking red title and sides.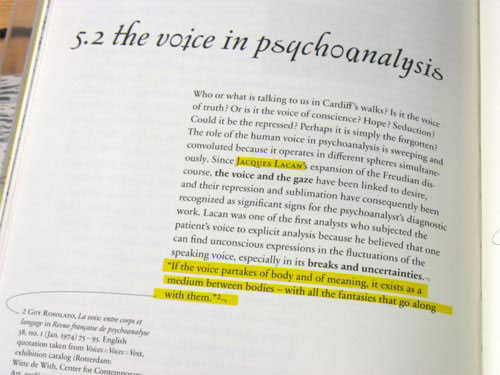 Janet Cardiff
Thyssen-Bornemisza Art Contemporary (Editor)
The Walk Book
Verlag der Buchhandlung Walther Konig, Koln
Printing: RuksalPrinting, Berlin
Book binding: Stein + Lehmann, Berlin
Typography: Thees Dohrn, Philipp von Rohden / Zitromat, Berlin
Type setting and fabrication: Zitromat, Berlin
ISBN: 3-88375-824-8 / 59 Euro
Bertram Haude, Jens Volz, Claudia Siegel (Editor)
Die Entenrepublik Gamsenteich
uber Demokratie und Gemeinschaft
Institut fur Buchkunst an der HGB, Leipzig
Printing: PogePrinting, Leipzig
Book binding: Buchbinderei Monch, Leipzig
Type setting and typography: Claudia Siegel, Leipzig
Fabrication: Karla Fiedler, Leipzig
ISBN: 978-3-932865-39-1 / 30 Euro
The authors have been studying a society of ducks. This report (first part of the book with lots of nice diagrams and other beautiful information graphics) is added to comparable observations in the world of humans (that's the second part of the book). I really love the concept and the beautiful design of this book.
You can see some better pictures here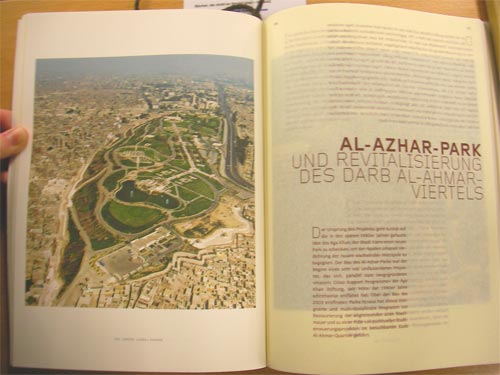 Institut fur Auslandsbeziehungen ifa-Galerie Stuttgart (Editor)
Stadtansichten Kairo
Bauen und Planen für Übermorgen
Institut fur Auslandsbeziehungen ifa-Galerie, Stuttgart
Printing: Leibfarth & Schwarz, Dettingen
Book binding: Dollinger, Metzingen
Typography: Philippa Walz, Andreas Opiolka, Stuttgart
Type setting and fabrication: Philippa Walz, Stuttgart
12 Euro
Again very beautiful information graphics, I also like the dark brown type and the yellowish colour of the paper plus the semi-transparent paper used in between.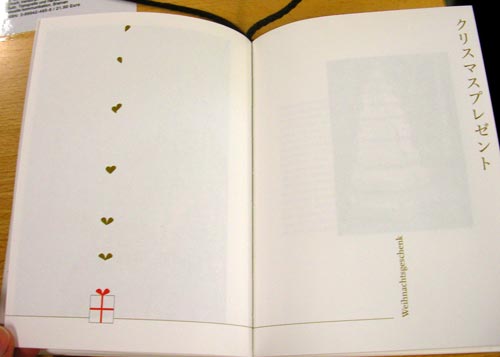 Mariko Takagi, Anika Takagi
uberweihnachten in japan
form + zweck Verlag, Berlin
Printing and book binding: Offizin Andersen Nexo, Zwenkau
Type setting and typography: Mariko Takagi, Anika Takagi
Fabrication: Mariko Takagi; Angelika Petruschat, Berlin
ISBN: 978-3-935053-09-6 / 40 Euro
This is just very cute and stylish and funny.



STIFTUNG BUCHKUNST
Tour dates:
February 1st – December 31st, 2007
Buch- und Informationszentrum BIZ Bucharest/Rumania
Buch- und Informationszentrum BIZ Beijing/China
Buch- und Informationszentrum BIZ Warsaw/Poland
Buch- und Informationszentrum BIZ Moscow/Russia
February 10th – March 3rd, 2007
Buchhandlung Liebricht Bremen
Text&Photos: Gudrun Rau
[Help wanted]
Inviting volunteer staff / pro bono for contribution and translation. Please
e-mail
to us.