SHIFT holds several competitions aiming to discover fresh creators and support their activities, such as SHIFT CALENDAR COMPETITION and DOTMOV. This time, in collaboration with Crypton Future Media, we had been calling for design submissions for a mobile phone clock as MOBILE ART COMPETITION. The winning works are now broadly distributed within Japan, in a mobile content managed by Crypton Future Media, which can be accessed from an official site of AU and SoftBank. Please have a look and enjoy the comments from each creator.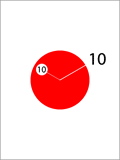 Davod Qasimi (Iran)
Young industrial designer, born in 1983, graduated from Iran University of Science & Technology (IUST) on February 2006. As a freelance designer, I want to be more synchronized with the fast changing world. So, I have found the international design competitions as a ground to measure it. Fortunately, from the September 2006, I have got one achievements in each month.
Work title: "5 min, Less or More"
This clock tries to keep people far from the stress of the continuing seconds. It works on two levels. First, the simple forms and arrangement of the details make a comfort scene immediately. Second, (and this is the important part) it communicates with them inviting to be calm, by showing just the hour and the minutes, in a 5 min scale.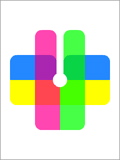 James Whittaker (UK)
Born 1980 in Manchester, UK. Currently based in London. Somehow I have ended up spending my days selling heavy machinery, but I try to fill my time outside work with creative pastimes, especially photography. I applied for this competition after reading Shift's interview with Jun Oson in December (Shift 121) and deciding to enter some competitions myself. I am now aiming to motivate myself to do more graphic design work & djing.
Work title: "Colour Fusion"
This clock started off as two rectangles, split horizontally and vertically for the minute and hour hands. The colours are a variation on a CMYK theme. I like the simplicity of the design and the lack of a second hand or any numbers. As the time changes, different colours and patterns are produced. I like how it is not obviously a clock and think it would make a nice wallpaper for a mobile phone.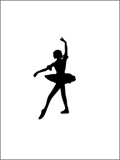 iamcoco (Japan)
Born in Japan, from age 14, took up a painter, Jun Hasegawa's mantle for years. and learn oil painting, craft, dessin, etc… at his atelier. In 1999, move to US (NYC), start to study of Graphic Design, and graduate from F.I.T. ( Fashion Institute of Technology, States Univeresity of New York ). During that time, join creative team at Visionaire as an intern, also assist an movie artist Leah SInger. As a freelance designer, work for apparel brands, magazines, and AD agencies in New York and Tokyo. Also as a design unit, midim, work on some projects for product design was sold in Tokyo, London, and New York. In 2005, move back to Tokyo, and work for adidas as an art director. In 2006, start creation activity on her own , as " iamcoco".
Work title: "ballerina clock"
The ballerina on your phone, will dance as time goes 🙂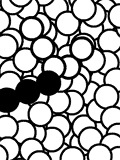 Kazuhiro Kikuchi (Japan)
Born in 1974 in Hokkaido, Japan. Working at home inc. Graphic designer. While working mainly for advertising media, he is also rolling out his own free paper with his original works.
Work title: "balls"
On first glance, it looks just a picture of white balls moving, but definitely attracts people as soon as they realize it's a clock.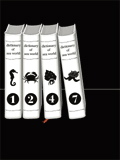 Asami Sasaki (Japan)
Born in 1982 in Sapporo, Japan. Currently working at a design office in Kyoto after graduating from the university. She has engaged in an art project based in Hakodate, "ArtHarbour" since her university years.
Work title: "The Sea Creature Dictionary"
Time is shown in the book sequence of volume 0-9. By changing the book sequence by the minute, this clock represents both time running and the sign of person's presence in this room.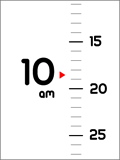 Robert Toth (Slovak Republic)
My name is Robert Toth, I am 25, and I am coming from Slovakia, from the hearth of Europe. At the moment I am studying architecture on Faculty of civil engineering on STU in Bratislava. I am interesting about art and design since early childhood, even though I was never attending any school of art. I am surrounded with friends with artistic background and maybe that is what makes me move in front and challenging me to come with new ideas. But today my go No. one is successfully finish my studying and afterwards find a job in area of graphical design and architecture.
Work title: "COALTER watch"
The title of my project came out of combination of words COmpass and ALtimeTER, the origins of my inspiration. I know these two gadgets as personification of simplicity and correctness, and COALTER watch wants also going this way! Enjoy!
Read more ...

1
2
[Help wanted]
Inviting volunteer staff / pro bono for contribution and translation. Please
e-mail
to us.