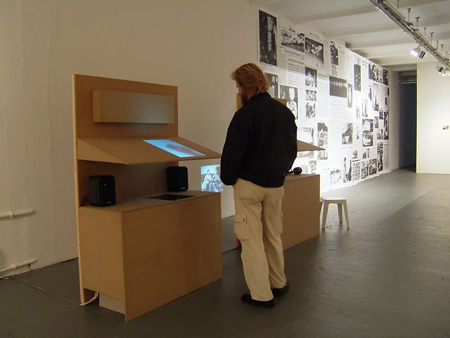 I have had a vague sense that, since I came to Berlin, there are so many people who relatively freely cross the border here in Europe, as if there are no borders. It was the exhibition "This land is my land" that supported this feeling, in a positive and negative way, and I introduce now.
I had an impression on this exhibition that there don't lay paintings, sculptures, documentaries but something as contemporary art.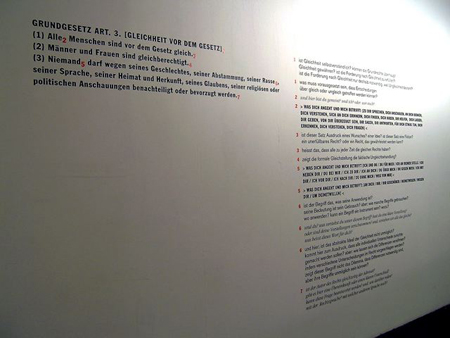 On the wall to the left of the entrance was Thomas Locher's piece, an attempt at defining "equality" before implementation of the Basic Law for the Federal Republic of Germany. And there were the comments, which amounted to 7 to 8 times as much text as the definition itself. What was more, there were sometimes 2 or 3 comments just for a single word or phrase. It suggested that interpretations vary across the demographic, that this basic law, or more specifically
equality, was fluid.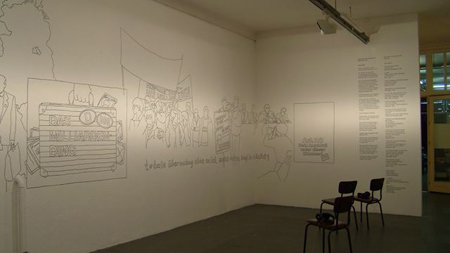 At the front of it were sketched the various events that colors the German history after the war. For example, scenes from the conference when the Green Party visited East Germany, a demonstration with participants over 300 thousands against expansion in armaments in 1981, the election campaign of CDU (Christlich-Demokratische Union) in 1990. They were never treated as historic events, but I'm sure that they were significant and would talked about by someone somewhere when we take a look back in history in different perspectives. The piece was by Florian Wüst's, which inquired how we should have viewpoint on "History".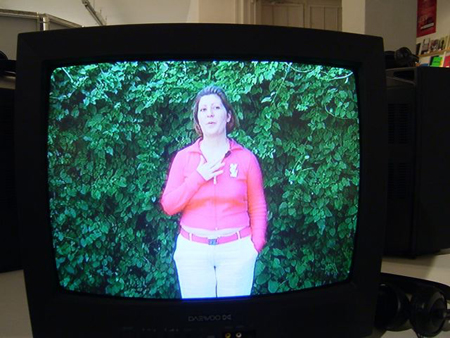 I walked into deeper into the room and found a piece by Katinka Bock's which was a collection of interviews. He asked questions to 14 persons, who were born, grown up and educated in Germany in Europe, and then returned to Turkey. That is, they answerers "emigrated again". The questions had a wide range, for example difference of life between Germany and Turkey, how different the freedom was between them, and so on. It was conflict not as German or a Turk but as an individual, that emerged at there.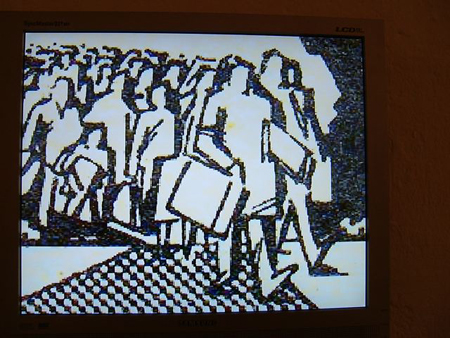 Harun Farocki displayed his piece of firm, which appeared images of immigrants, who appeared on print media like magazines, newspapers, language texts, booklets of immigration services and so on in Germany. There mainly screened bag, beard, sometimes woman with hijab(a scarf that muslimahs wrap around their head). These images didn't come from Poland, Italy, and Denmark at all, but from Turkey or Middle East. I could understand well the situation around that kind of stereotype.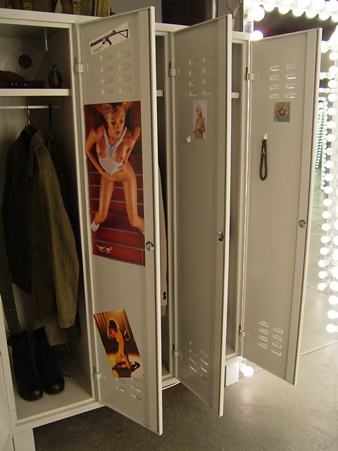 Shahram Entekhabi's piece also had the similar framework. His piece of installation for this exhibition featured the things that were linked to the Middle East, for example bag, turban, military clothing, and also oil tank, gun, grenade and so on. It was set in lockers in a room, like a dressing room, with a big mirror and light bulbs. They were as if they requested the visitors to put on that atmosphere.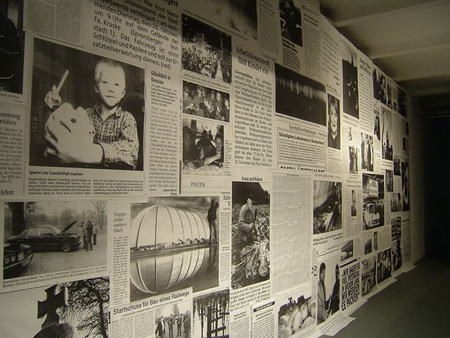 The collaboration between Falk Haberkorn and Sven Johne was also interesting. The title "Kaufkraft und Heimatgefuehl" means "Buying Power and the Feeling of Home". Newspapers covered the wall. I looked at the headlines: "Young man joins SPD" and "No space left in the German market", plus the impressive "Most Bang for the Buck with a Banquet of Goose", personal ads and so on. I read articles one at a time and found that together, they generally depict a positive image for the country of Germany.
In addition, I saw pieces, which featured identity of nation and that of individual, with various perspectives. Sometimes, what nation was, was talked about, but I, facing a new community EU, strongly felt that a frame of nation was so fragile and sinful.

This land is my land
Date: 28th October – 3rd Deceber 2006
Place: NGBK
Address: Oranienstrasse 25 – 10999 Berlin
http://ngbk.de
Text and Photos: Yoshito Maeoka
Translation: Yuhei Kikuchi
[Help wanted]
Inviting volunteer staff / pro bono for contribution and translation. Please
e-mail
to us.