null* is a project unit by artless based in Tokyo. Having a concept of "Japanese aesthetic sense", which is latently accumulated in Japanese people living in Japan, they present graphics in various ways including typography, photography, illustration, painting, interactive products and videos. They are not chained to the media establishment. Following the two exhibitions at PRINZ in Kyoto and COMME CA COMMUNE in Tokyo in 2005, their 3rd exhibition was held at SOSO in Sapporo during on March 2006.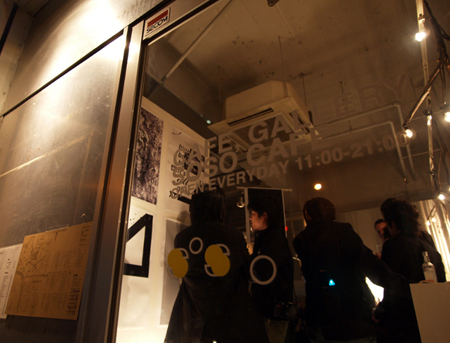 Shun Kawakami and 13 other members of null* took a flight to Sapporo the day after giving a speech at "ELECTRICAL FANTASISTA" in Yokohama. Null* was a big unit consisting of 15 designers and artists. 14 including Shun Kawakami participated in this exhibition. What a sumptuous day it was! All the participated members gathered at SOSO for the opening.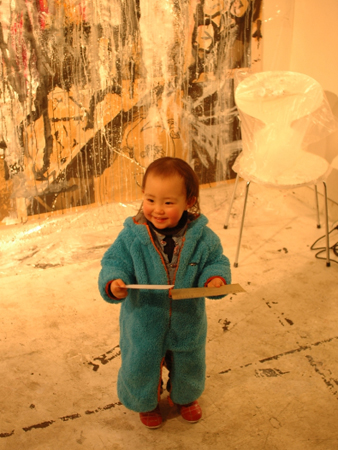 However, null* was totally modest in spite of the sumptuousness, and didn't show fussiness at all even though their each schedule was tight. The word "null" in Japanese has a meaning of "tepid". They also share a concept to enjoy themselves "softly" and "comfortably". So, the 14 members at the opening got mixed with the visitors and they all spent a relaxing time together. Their natural self was tepid (null) and cool. Even Shun's daughter, so cute and adorable, was walking around taking a leading part at the venue.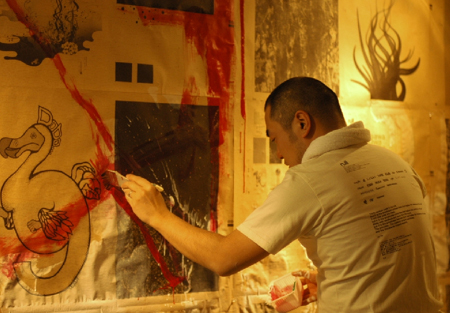 As an opening performance, one of the null* members Akira Osawa charmed people with his overwhelming live painting! He dynamically put colors on the all members' graphic pieces, which was hung on the main wall. One person appeared on the painting and his existence just could not be ignored as a core of the exhibition after that. "Our life is dramatically changing every moment" it stated.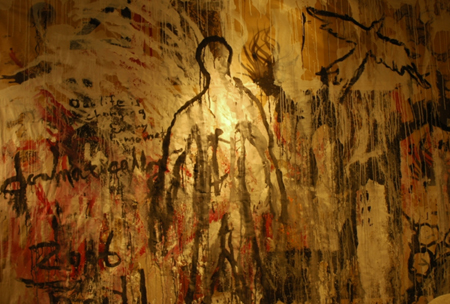 Well, the word "null" also means "zero" "empty value" "valuelessness". Under the idea of Shun Kawakami that he wanted to do "graphics with subtraction", this exhibition had "x0" as a concept, meaning that all numbers become "0" by multiplying "0".
Read more ...

1
2
[Help wanted]
Inviting volunteer staff / pro bono for contribution and translation. Please
e-mail
to us.