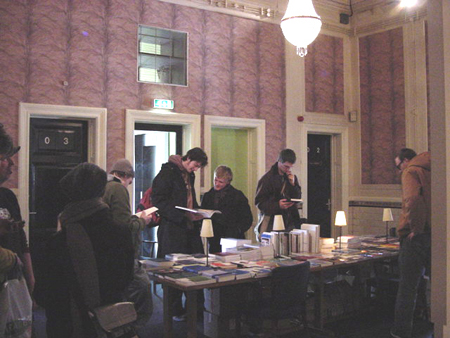 The annual arrival of SonicActs in Amsterdam is always greeted with anticipation and this year was no exception. Held between the 23rd and 26th February at the Paradiso and De Balie, the international computer arts festival now in its 11th year, served up an intense 3 days of conference balanced out by 3 evenings and nights of live performance, extensive film programmes and an exhibition. A DVD and book on the festival theme will also be published in the next month or so.
Autonomous computer art has seen a revival in recent years with more and more artists developing their own hardware and writing their own software. For SonicActs, this is seen as an essential element in contemporary computer art.
The aim of the festival this year has been to provide a multi-faceted and penetrating overview of computer art in its many forms. International speakers drawn from computer arts, film, fine arts, music, the academic world, literature and art history, all came together to discuss not only the historical development but also the present and future position of computer art.
Speakers included Jasia Reichardt (GB), writer and curator who made history in 1968 with her exhibit 'Cybernetic Serendipity'; Lillian Schwartz (USA), a pioneer in the field of computer generated art and computer films; Curtis Roads (USA), composer and author of the influential 'Computer Music Tutorial' and Stephen Wilson (USA), professor of conceptual design at San Francisco State University and author of 'Information Arts: Intersections of Art, Science and Technology'. The conference was already sold out before the start of the festival, such was the demand to hear these influential speakers.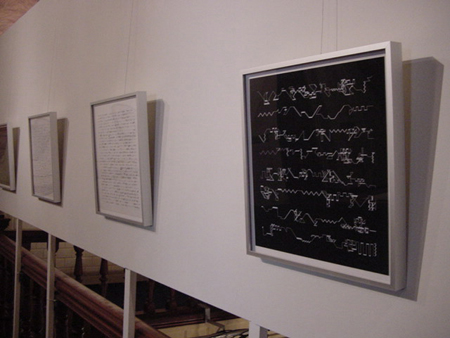 The film programme which looked purely at digital film art alongside documentaries and computer films, also contained some gems. Much of the material had never been seen in the Netherlands before. My favourite was the Siggraph Collection which was a collection of short videos originating from the Siggrapharchives. (Siggraph is an annual festival of computer related technology and art, held in the US). The collection screened was an overview of the work taken from fields of science, art and entertainment. Each video played a pioneering role in the development of computer arts. Two that stood out were by Ed Catmull and Alvy Ray Smith. I work in a company that produces purely digital graphical work and it's easy to take all this design technology for granted. But it had to be invented by someone. Ed Catmull's 'HandFace' was produced in 1972. He's the man responsible for inventing techniques for displaying curved surfaces. He is the man who invented texture mapping. He is the man who invented animation programme 'Tween' and eventually went on to be the first president of Pixar. An important man.
Alongside his work, was another film 'Vid Bits' (1974) this time by long-time friend and collaborator, Alvy Ray Smith. Alvy also co-founded Pixar and his long list of credits include developing digital image compositing and digital paint systems. He's won 2 Oscars for his contribution to digital art and animation in films. It's interesting to see how important these early films were in the development of digital graphic tools as we know them.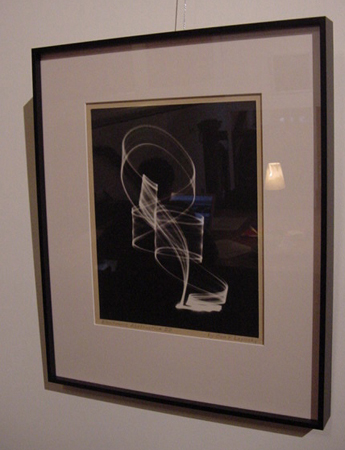 The exhibition also contained some legends of computer art, namely Ben Laposky (US), Edward Zajec (US), Frieder Nake (DE), Manfred Mohr (US) and Tony Longson (US). The art dates back to the early 50's and follows through to the late 60's. In fact, Ben Laposky, a mathematician and artist, is credited as having made the very first graphic art created by an electronic machine in 1950. All the art exhibited displayed strong mathematical and aesthetical qualities and clearly show the fascination these pioneering artists had for pattern, colour and algorithm calculations.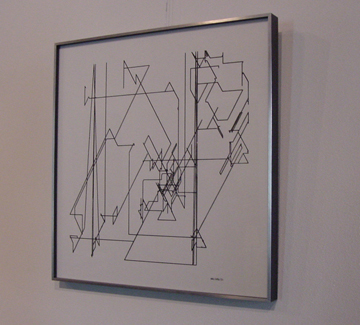 Finally, the music nights held at the Paradiso helped to introduce both established and fresh new talent drawing inspiration from digital technologies. The biggest attraction was the Friday night event complied by much respected Jace Clayton (aka DJ/Rupture), turntablist extrodinaire and founder of Negrophonic and Soot Records in the US. His choice of musicians was outstanding, sourced from a wide range of underground genres such as Grime, Ragga, Breakcore, Dubstep, Hip Hop and even Bellydance Punk (!).
My pick of the night had to be London's very own, No Lay and G-Kid. Two MC's from the Unorthodox Family, they represent the very distinctive Garage sound of young London. (You can hear samples of their music on the Sonic Acts website), Definitely two names to keep an eye out for in the future. Also Beans, one third of the legendary Anti-Pop Consortium and now a solo artist on Warp Records. What a treat to hear him perform live. Roll on next year.
Sonic Acts XI
Date: 23rd – 26th February 2006
Place: Paradiso and De Balie
Address: Amsterdam, The Netherland
info@sonicacts.com
http://www.sonicacts.com
Text: Ania Markham from Post Panic
Photos: Mark Visser and SonicActs
[Help wanted]
Inviting volunteer staff / pro bono for contribution and translation. Please
e-mail
to us.