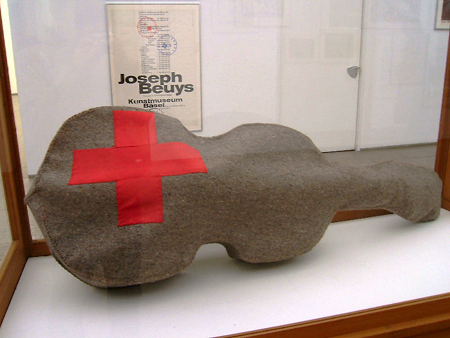 Speaking of enjoying modern art in Berlin, first comes the "Hamburger Bahnhof Museum". Not only are there 20th century collections of the Western countries from Cy Twombly, Andy Warhol, and Robert Rauschenberg to Anselm Kiefer, but you can also apprericate exhibits from the Flich Collection, which is the biggest of all the modern art collections after the World War II.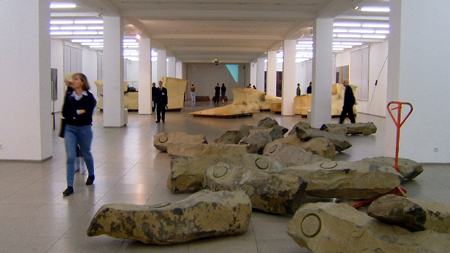 Joseph Beuys's standing exhibition is worthy to be mentioned among them. You can enjoy his works exhibited including a series of his masterpieces like Lipo-sculpture and Felt-sculpture.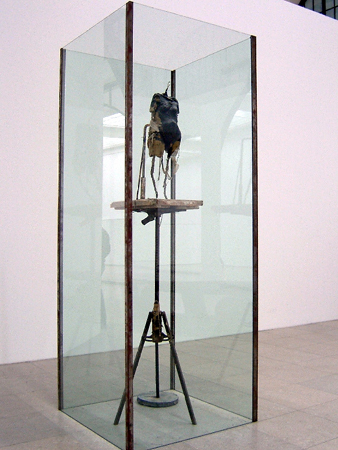 Although this might be unnecessary, in the context of modern art history, adding political conception into art is the finest example. By taking many actions, he made himself the star at the time in West Germany. By influencing not only the art scene but also society itself. For instance, it is no exaggeration to say that the concept of "ecology" was spread by his action, and after that he ran for the national election from "die Gruene". (Unfortunatelly he was not elected.) Joseph's political image had materialized in his art works which were mythological, and magical. That was what made his work his original.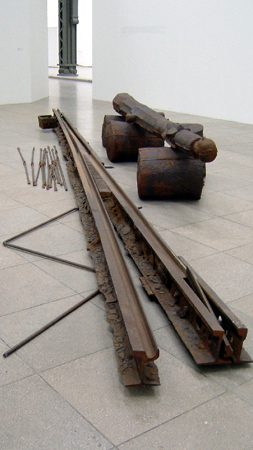 20 years after he died in 1986, an exhibit commemorating his death has begun. With the "fast nichts", a minimal art exhibition selected from the Flick Collection going on since September, his exhibition was of a limited scale, using only the permanent exhibition area and the two rooms in front of it.Regardless, there are still some things worth being pointed out.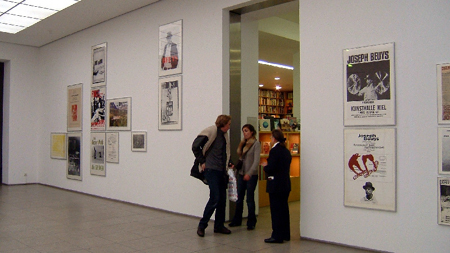 First of all, I was able to see all of the posters printed for the regional exhibitions all at once. Looking at these posters, you can clearly see that he felt strongly about his visual approach which was previously mentioned. Everything was refined, every piece was novel with accurate messages.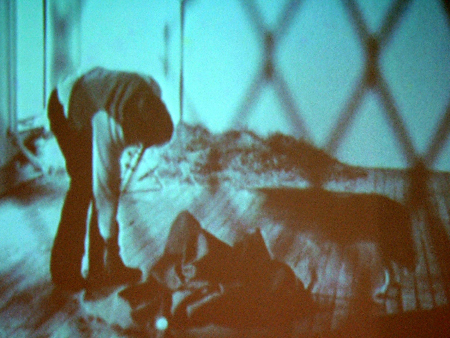 Secondly, some of his most important film documents are put on screen should be mentioned. Starting with the "I like America, and America likes me." from the gallery in New York in 1974, which has already become a legend, many more others were perfectly projected on the wall, and ready for the audience.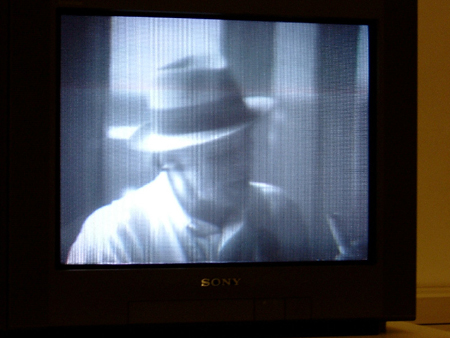 In addition, from Joseph Beuys Media Archives, established in cooperation with a bereaved family and the same museum, images and sound materials are being scheduled to include 5 more titles aside from the 5 titles previously released on CD and DVD. These currently unpublished items will be screened.
For your reference, the following are the titles and notes from Joseph Beuys Media Archives. (Those without notes were already released)

1. Coyote III (1984) Book+DVD
The concert in Tokyo Sogetsu Kaikan by Nam June Pike and Beuys New edition will be released in Fall 2006
2. Ja Ja Ja Ja Ja, Nee Nee Nee Nee Nee (1968) CD
Experimentation Music Performance in Dusseldolf National Academy
3. Provokation Lebensstoff der Gesellschaft Kunst und Antikunst (1970) Book+DVD
The performance of his artistic opinion in the debate series "the objection to the objection"
4. Transsiberiche Bahn (1970) Book+DVD
The dialogue at out door about Siberia which is the figure of Eurasia continent.
5. Eurasienstab (1970) Book+DVD
Performance of "Eurasienstab" in 1969
6. Atlantis (1964,1965) Book+DVD
The concept of Atlantis that appeared when Fluxus was working in 60s. It will be released in Summer 2006.
7. wie man dem toten Hasen die Blider erklaert (1965) Book+DVD
The performance of "wie man dem toten Hasen die Blider erklaert" in Dusseldolf It will be released in Spring 2007.
8. Handaktion, Drama Tsich (1968) book+DVD
"Handaktion" by Beuys in1968 and "Drama Tissue" by his disciple Anatole in the same year. It will be released in Fall 2007.
9. Beuys in Amerika (1974) Book+DVD
The interview and speech when he was in America in 1974. It will be released in Fall 2008.
10. Celtic + ~ ~ ~ ~(1971) Book+DVD
The performance "Celtic" in Basel It will be released in Fall 2009.
Joseph Beuys Lebenslauf = Werklauf Hommage an Joseph Beuys Anlaesslich des 20. Todestages
Date: January 21 – April 23, 2006
Place: Hamburger Bahnhof Museum
Address: Invalidenstrasse 50- 51, 10557 Berlin
http://www.hamburgerbahnhof.de
Text and Photos: Yoshito Maeoka
Translation: Rin Okada
[Help wanted]
Inviting volunteer staff / pro bono for contribution and translation. Please
e-mail
to us.