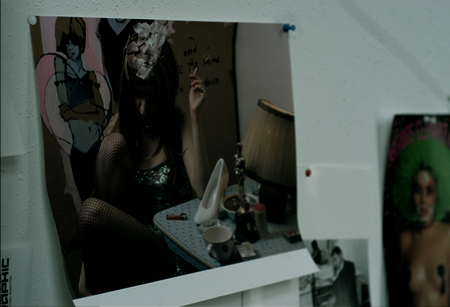 Amsterdam is often described as a small town rather than a big city and this ring trues when you start recognizing faces at various events. Photographer Josie Sykes (31) is one of those people I was introduced to and then started bumping into regularly. Luckily we've always had stuff to talk about and even better, I really like Josie's work which has been featured in Dazed & Confused, The Face, Pulp, Stick, Blvd, de Volkskrant Magazine and most recently, Rails.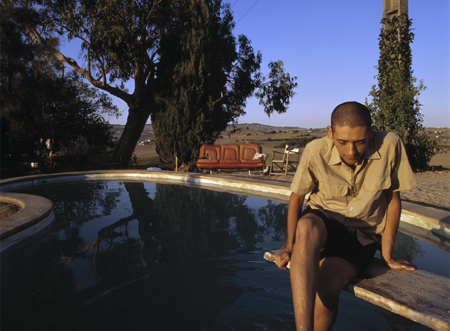 Finally using Shift as an excuse to meet up and have a proper chat, I headed over to the old school building near the Westerpark where Josie's office is located. It's a rambling old building with loads of stairwells and corridors and filled to the brim with a wide variety of creative people and their businesses.
Originally from Brighton (UK), Josie has been living in Amsterdam since the mid-90's having graduated from University of Westminster in Interactive Design and Media, where she focused on design, film, video and photography. A pioneering course, her fellow graduates quickly started making an impression on the London creative scene but Josie's fascination with the Dutch design scene led her to Amsterdam.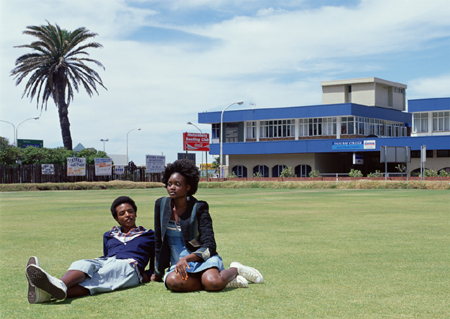 She was also heavily impressed by Digitale Stad Amsterdam, a social project launched in 1994 which spread the message of free internet access – this at a time when most people had not even heard of the internet, let alone had their own access. Her first 3 months were spent living on a campsite in north Amsterdam until a friend of a friend took pity when it started getting cold, and charitably offered her their sofa to sleep on till she found somewhere to rent.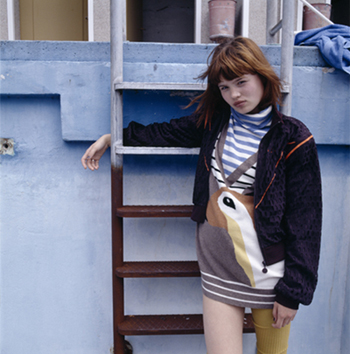 Following her studies, photography had remained a passion of hers but Josie started developing her career within interaction design. It was not until she undertook by chance another course in Digital Retouching, that Josie finally decided she's found her calling and decided to pursue her first love, photography. After assisting photographers and working as a scan operator for a retouch studio, Josie got together with fellow Englishman Guy and formed the very successful creative partnership, UziPartB (a mixture of Guy's nickname 'BenPart' and Josie's 'Uzi') Their various experiences allowed them to incorporate elements such as retouching and interactivity to great effect and it was only last September that the duo decided to split. 'There was nothing horrible behind us deciding to work separately, we just felt it was time for something new. Simple as that', says Josie.
These days Josie is working on establishing her own name within the photography world. Already well known in the Dutch market, she has recently taken on agents to help her develop her reputation in London and New York. The majority of her work is editorial projects and she's particularly keen to extend to more UK publications. Luckily, this is an area Josie really enjoys. 'Much of my work does have a filmic quality to it which I think stems back to the subjects I studied at university and is ideal for editorial projects. Editorial also gives me all the freedom that I want.'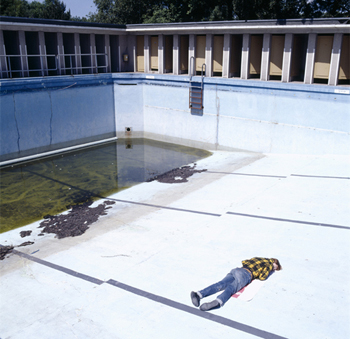 Josie is keen to also extend into music publicity photography which would include her other passion, music. She often creates styled portraits and providing these within the music industry would be a natural direction for her career. But won't these new plans drag her away from Amsterdam? 'No way, I plan to stay here. I have a great life here – a totally great life – why would I want to leave?' Wise words indeed.
Josie Sykes is represented by Suburbia in the Netherlands.
Josie Sykes
Tel +31 (0) 624 807 553
josie@josiesykes.com
http://www.suburbia.nl
Text: Ania Markham from Post Panic
Photo of Josie: Mark Visser from Post Panic
Additional Photos: Courtesy of Josie Sykes
[Help wanted]
Inviting volunteer staff / pro bono for contribution and translation. Please
e-mail
to us.