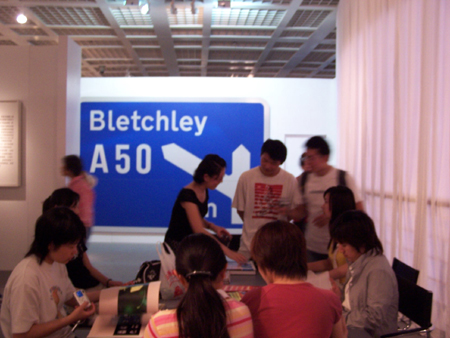 Communicate, a survey of the last 40 years of independent British graphic design that debuted at London's Barbican last year, is currently winding its way through China, with the help of–who else?–the British Council,. Its second stop, in Shanghai from 2 to 19 June at the Shanghai Urban Planning Exhibition Hall, came to the city just as another major graphic design show, Get It Louder, left. Compared to the latter, which was just as ambitious in its scope although less polished in its execution, Communicate comes as a breath of fresh air.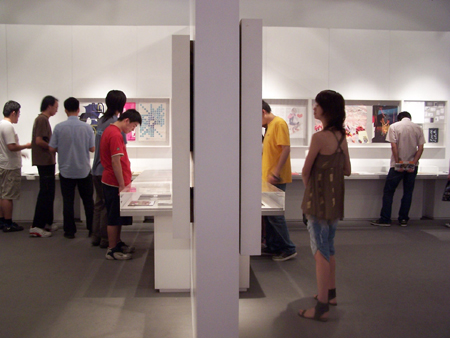 The show, curated by prolific and respected critic Rick Poynor, manages, in true British style, to be both sweeping and tidy; broad but not sprawling. It collects over 600 pieces from over a hundred creators organised into categories like publishing, music, protest and society and self-initiated work. Each category bears the mark of Poynor's meticulous eye for detail; from Ellery Queen mystery novels to Massive Attack's Mezzanine cover art, Poynor leaves no stone unturned in his search for the best of British.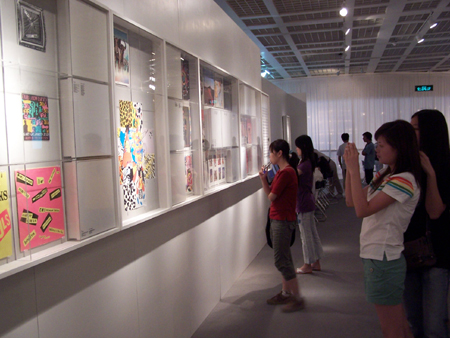 The publishing category, for example, starts with Romek Barber's covers for Penguin's crime novels before moving on to Jon Goodchild's psychedelic work for Oz magazine. From there, Poynor leaps to the "self-consciously designed" (according to the curator's notes) style books of the 80s, like I-D and The Face (featuring work by people like Terry Jones), who helped influence mainstream publications like The Guardian to "accept the imperative to look good".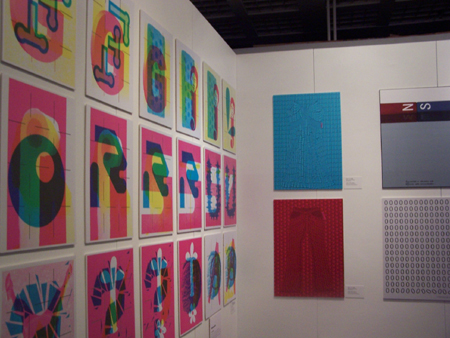 Under the music heading, Poynor's thread starts with Klaus Voorman's psychedelic covers for The Beatles, which included Revolver and Sgt Pepper's Lonely Hearts Club and moved through Jamie Reid's work for the Sex Pistols, which invented the cut-and-paste, neon-tinted collages that became punk's visual grammar. These covers, done in the mid-1960s, helped bands "view their albums as works of art", Poynor writes. That impetus carried on into the 1970s, when Peter Saville's cover art for New Order and Joy Division redefined the role of the graphic designer and pushed British designers to the top of the heap. In the following decades, designers like 8vo (whose anniversary poster for the Hacienda has been blown up into an enormous four-foot-high hanging), Tomato and the Designer's Republic would define global club culture with their flyers, posters and album sleeves.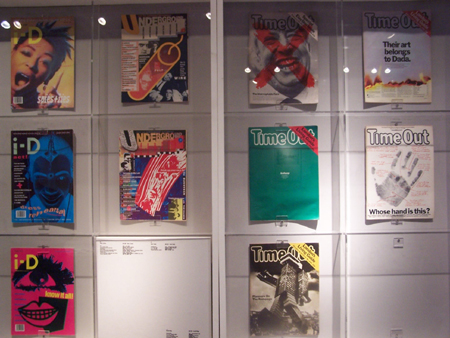 Visitors to the Shanghai leg may have easily missed an addendum to the exhibit, a collection of work by Chinese design students culled from a competition organised by the British Council, that was tucked away in a corner at the very end of the show. Students from Ningbo University, Shanghai Bangde Vocational College and elsewhere produced works on the theme 'communication'. This resulted in submissions like a large piece comprised of 30 separate panels organised in a grid, by 28 students of Ningbo City College of Vocational Technology that explores the fluid nature of the written word.
In all, Communicate in Shanghai was a tightly curated, smoothly executed exhibition with a wealth of reference material, multi-media stations and a healthy attendance. The only gripe might be the rather expensive RMB40 entrance fee to the Shanghai Urban Planning Exhibition Hall, which, being a major tourist attraction, is understandable. The British Council's ongoing attempts at cultural transfusion continue to be relevant, enriching and tasteful.

Communicate: Independent British Graphic Design since the Sixties
Date: June 2 – 19, 2005
Place: Shanghai Urban Planning Exhibition Hall
http://www.britishcouncil.org
Text and Photos: Wong Joon Ian
[Help wanted]
Inviting volunteer staff / pro bono for contribution and translation. Please
e-mail
to us.