Serum vs. Venom was conceived as the antidote to the mass consumer culture that dominates the street wear market. Offering deliberate, meticulously researched and personally tailored items, SVSV is quietly taking over the ideal of luxury and what it means to our generation. Kaya Sorhaindo interviews Designer and Strategist David Gensler to introduce us to the KDU and it's latest legacy, SVSV.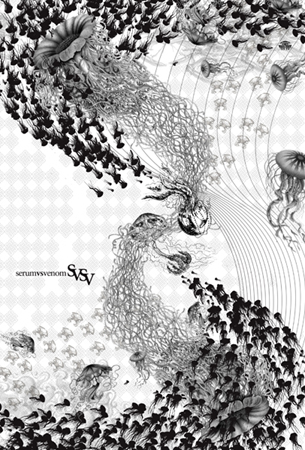 Tell us about the KDU.
The KDU (Keystone Design Union) is a global creative collective started in 2004 by Jason Bass and David Gensler. It has a dual purpose – first to create and manage a wide spectrum of brands for the global street culture market and secondly, to act as a private network of the worlds top creative and business minds. Sort of a collision of Procter & Gamble with the Free Masons.
Explain SVSV?
SVSV is a Street Luxury brand. We are offering the highestquality street wear on earth, designed for the most demanding individual consumer. We want to use the brand to help our generation pay more attention to the value of things. We want to challenge consumers who would pay $1000 for an "exclusive" limited edition sweat shirt or whatever to simply ask why… why is this worth $1000? Most of the time, upon very little investigation, you quickly realize that there is no good reason to justify the cost. We believe that quality has to drive the value, not merely brand imagery. Brands like Hermes and Armani have strong, well maintained brand images, but are ultimately driven by quality. Our generation needs similar brands created by our generation, not by older established brands looking to target younger demographics.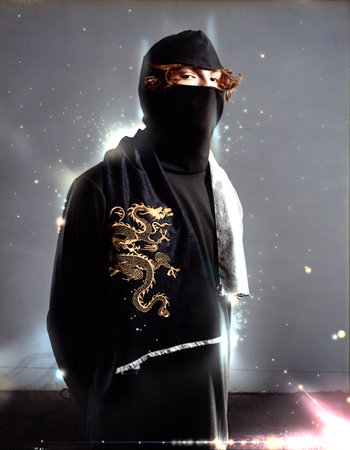 Why Street Luxury?
Street Culture is at the center of the global trend machine – art, design, fashion, literature, gaming, sports, cinema – almost all trends are now spun from the streets. The scale of the culture, connected by technology is greater than any generation that has come before so it's impact is undeniable and unstoppable. As this generation matures, there are few brands that are meeting their needs. Most people can't wear dripping graffiti logos or rainbow monkey camo to their day jobs. The culture needs a more elegant option. I am not saying that there is anything wrong with the traditional imagery that drives typical street culture, I am just saying that someone has to recognize and supply alternatives that meet the demands of the maturing market.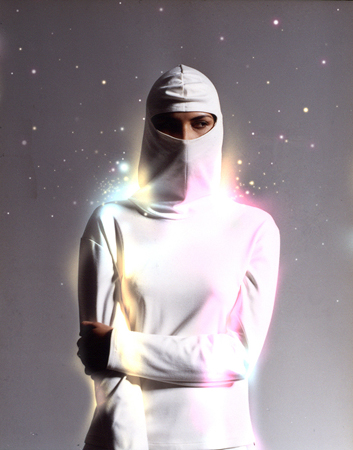 What is the first collection all about?
The debut of the brand was a 44 piece fashion collection. It focused on using lush natural fibers like Vicuna wool, and the finest pure cashmeres, among other fabrics. We wanted to not stray too far outside traditional designs. Too many big runway designers try to do street wear and shock the system. They produce garments that are too far over the edge and alienate the core market. We wanted to push things with the materials. In the future collections we will be mixing in the opposite side of the martial spectrum, offering designs in extreme high tech fabrics. Lead Designer, Jenna Rivers also put a lot of emphasis on the female collection, recognizing the obviouslack of innovative designs in female street wear.
Where do you find your inspiration?
We pull a lot of inspiration from architecture and engineering. Transportation design is also a big source of inspiration. Wally yachts. The Power 118. Spyker cars. Morgan cars. We are also into traditional Japane secrafts, mostly sword making and origami, but all the crafts are beautiful and relevant to what we are doing. Poetry is also a huge source of inspiration for us right now… the power and impact of a few simple words. We are also greatly inspired by the collision of various cultures – mashing together to form new cultures, mythologies and rituals.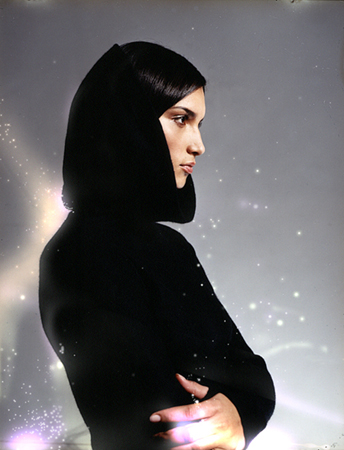 Where will SVSV be sold?
Right now the debut collection is by appointment only and individually tailored for each consumer. We have several close relationships with celebrities and executives that demand the highest quality, one of a kind pieces. In summer we will be launching an online store offering limited pieces from each collection. We will also have some exclusive offerings at Bergdorfs, Norse Projects, Fred Segal, Glorias, ABOD, Colette, Harrods and we're currently looking for elite boutiques in Japan, China, Dubai and Moscow.
Who is in the core KDU family?
Right now we closed the doors to outsiders and are focusing on all the internal brands… always pushing: JB Classics, The Royal Magazine, Triple Wide, No Pattern, Kareem Black Photography, FreshKills.
We have a few other brands getting ready to drop. Wilkum is a new brand we will be pushing mostly outside the States – really clean designs for the street wear market. Jb Classics is also getting ready to debut a monster Summer collection that will shock the industry… keep your eyes open.
SVSV
press@svsv.net
http://www.svsv.net
Text: Kaya Sorhaindo from The Metaproject
[Help wanted]
Inviting volunteer staff / pro bono for contribution and translation. Please
e-mail
to us.