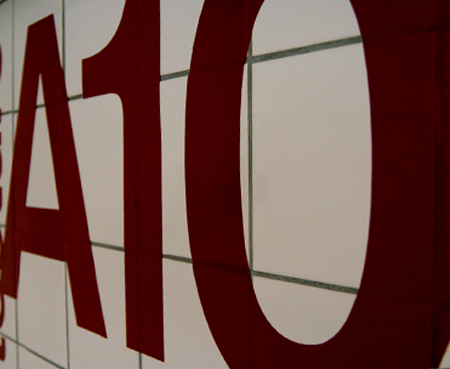 Down a flight of stairs in a former butcher's shop and situated in the Pijp district of Amsterdam, lives Europe's first straight-talking and affordable architectural magazine, A10. The launch issue, which hit the shops in November, finally fills the gap in the European market for a no-frills magazine reporting purely about a continent with the highest density of architecture in the world.
Its founders (art historian, curator and author, Hans Ibelings and graphic designer, Arjan Groot) were introduced to each other after Arjan came up with a format that satisfied his own yearning for a more 'honest' kind of architecture magazine. Friends put him in touch with Hans (who has been heavily involved with architecture for the past 20 years) and both men found they shared the same vision of highlighting the unsung heroes of contemporary European architecture.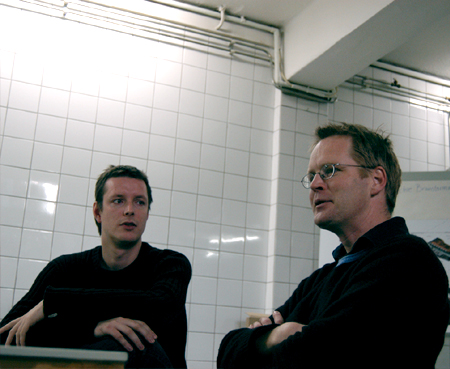 The magazine launches itself at a time when globalization, or perhaps more specifically europeanisation, starts making a real impact on the way we study, work and build in both our own and other European countries. Nowadays, it's normal to study abroad and/ or continue this 'dislocation' after graduation. The direct result of this kind of 'pollination' is that setting up an architectural practice no longer limits you to the country you're from or collaborating with people of the same nationality. It's become completely normal for people from various countries to set up practices together and work in a location that is far removed from the main source of their business. Thus, in a continent that is becoming increasingly 'cross-pollinated', surely it's vital to see how architecture develops under such influences?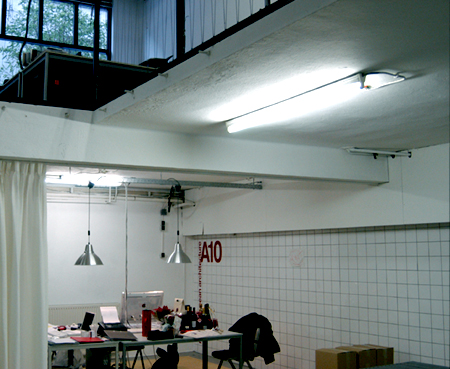 A10 is not the first magazine to want to report on European architecture. There are already established architectural magazines that report on Europe-wide projects, focusing on buildings designed by well-known 'superstar' architects. A10 wants to compliment these magazines them by offering an additional overview of the European architectural scene, reporting on the lesser known future stars of the industry.
By establishing a network of correspondents across the whole of Europe (including the often ignored central and eastern Europe), A10 can report on buildings you would only hear about if you lived in that country. In addition, by offering their correspondents the freedom to choose their own subjects, it ensures the reports are fresh, enthusiastic and most importantly, not endlessly repeating the same buildings that are featured in other architectural magazines. A10 also wants to nurture a feeling of accessibility by encouraging readers to correspond with them, as opposed to the one-directional way of communicating adopted by leading magazines.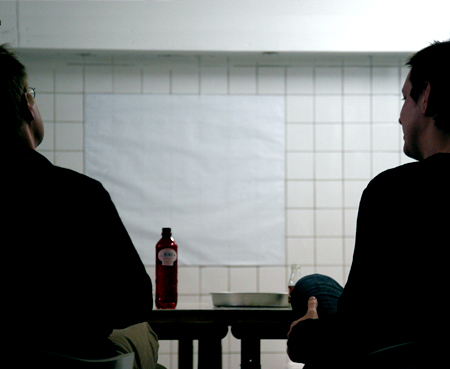 The overall look and feel of the magazine reflects the idealisms and attitude found within the content choices. There was a deliberate move to create a magazine rather than another precious coffee table publication. The larger size means photographs can create a real impact on the reader and its basic structure allows A10 to keep the price down. Making the magazine affordable to everyone in Europe is a real concern to the founders.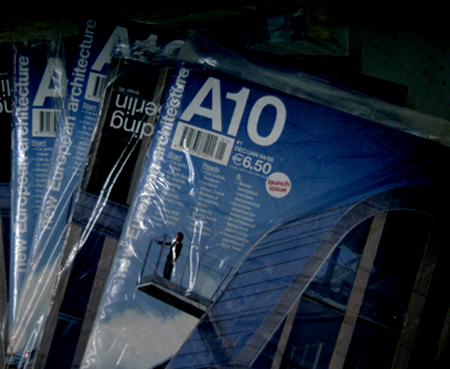 The second issue of A10 will be in the shops in February but in the meantime, you can find more information on the magazine at their website.

A10 Magazine
Address: A10 Media BV, PO Box 51137, NL-1007 EC Amsterdam
Tel: +31 20 470 5607
mail@a10magazine.com
www.a10magazine.com
Text: Ania Markham from Post Panic
Photos: Mark Visser from Post Panic
[Help wanted]
Inviting volunteer staff / pro bono for contribution and translation. Please
e-mail
to us.