The suitable event for the finale of Dotmov Festival, "Thanksgiving Makeup 2" was performed on Sunday night, the last day of November. This is the 2nd version of "Thanksgiving Makeup" held at Soso Cafe in April by Miwa Yokoyama, a makeup artist.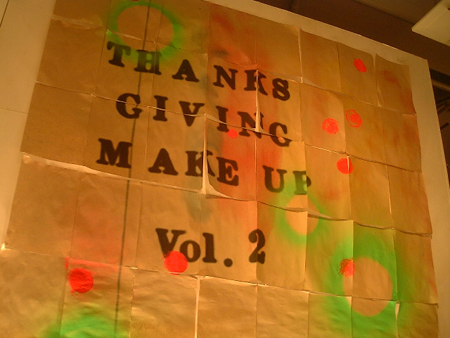 The hair makeup & fashion show with an 80's fashion concept and graphical makeup completed with visuals was performed this time, and a booth where visitors could enjoy a makeup and nail polish artist for free was installed in the hall.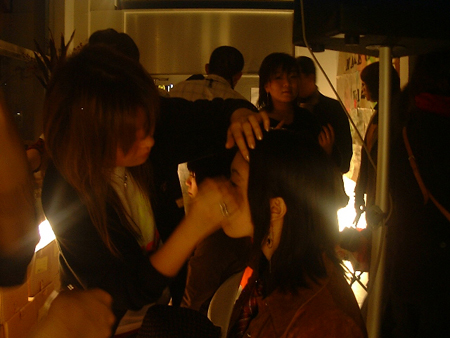 In those booths, makeup and nail polish artists could be experienced for free, and both booths overflowed with foppish favorite girls.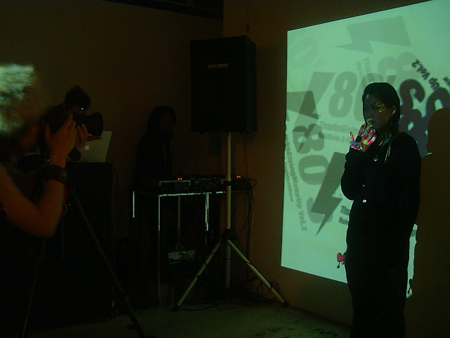 The girls who finished the makeup were enjoying various experiences, such as taking photographs against the visual displays.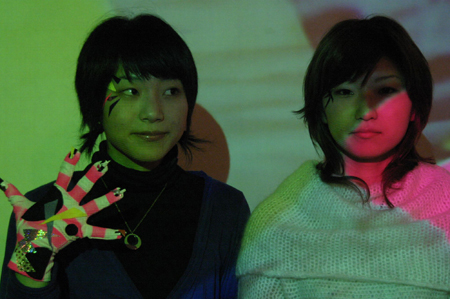 The feature of this makeup is that a shining seal was given as a part of makeup. The glove designed by the nail artist's was also very pretty, and impressive.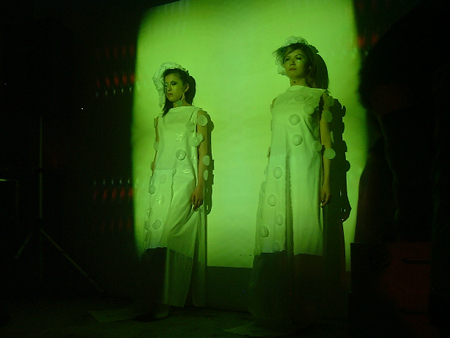 And there was still more! All the lighting dropped and the makeup show started. Two models wrapped in white cloth appeared slowly and were located in a line in the front of the pure white wall of the cafe. No lighting was attached. As introduced with "the graphical makeup will be completed with visual" at the beginning, this event is most characterized by this.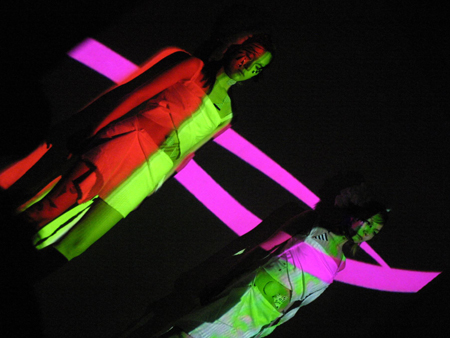 Although it was quite obvious from the photographs, all visuals played the role of lighting. However, don't think this visual was "only lighting". I was fascinated very much with the new possibility and beauty of this visual, and production power. To advance the power of the makeup, a DJ and VJ manipulated sound images freely. Those links were very wonderful and completed the visionary different space.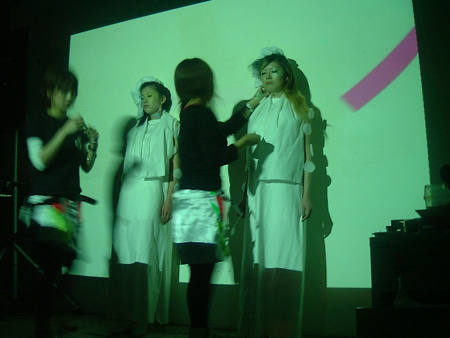 Two make up artists, Miwa Yokoyama and Mayu Nishikori made up one after another. The spectacle was as if they were drawing the picture of face on a canvas. The seal of a vivid color and the material of the makeup they used were also unique.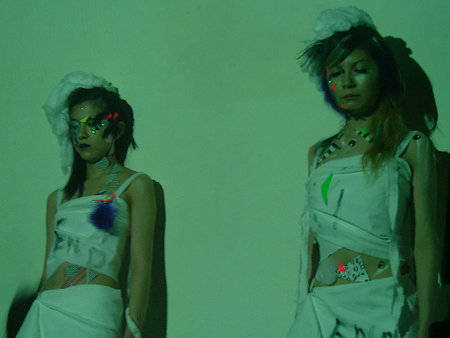 The clothes which had wrapped the models were at first a large cloth, but when stripped off gradualy its transformation was also interesting.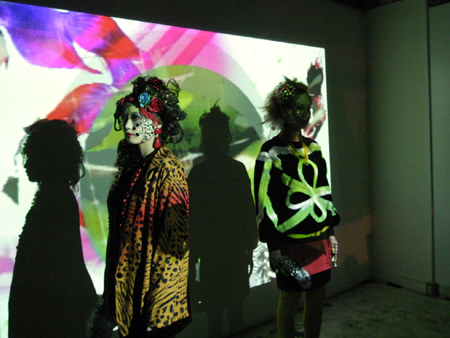 After that, the fashion show started quickly. The models who had wrapped the body in the fashion of the 80s appeared one after another. Two dancers called "Honey Bee" especially heated up the hall.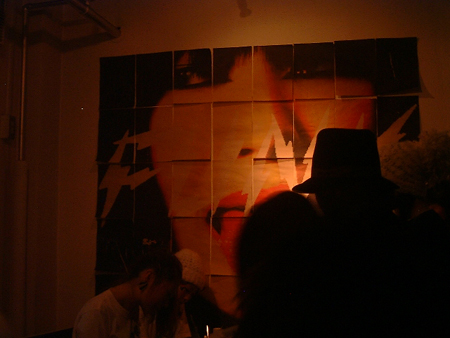 The element such as fashion, hair makeup, music and visual united and suited altogether making people recollect the 80s and bring an illusion of the time slip just for a moment.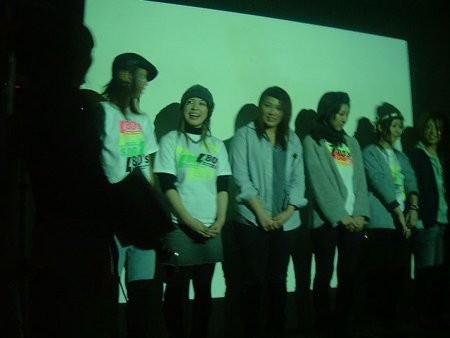 This show was produced by Miwa Yokoyama, with the help of visual creators, designers, stylists, and models who play an active part in Sapporo . From there, the passion which is full of youth was felt very much as teamwork. What activity will they do after this? I look forward to their activity in the future.
THANKSGIVING MAKE UP 2
Date: November 30th (Sun) 2003
Time: 19:30 – 24:00
Place: SOSO
Tel: +81-11-280-2240
Address: 1F Sansei Bld., S1 W13 Chuo-ku, Sapporo
Fee: Advance 1,500yen, Door 2,000yen (with 1 free drink)
Makeup: Miwa Yokoyama, Miyu Nishikori
Neil: Rimi Kojima, Ikue Yano
Photo: Minako Sato
Graphics: Mogra, Go Kobayashi
Stylist: Yoshiko Kobayashi (Chop), Sawa Kudo (Chop)
Support: Chop, Sparmuvo Graphic, THIRTYMINUTES GRAPHICS, Thirtminutes Graphics
Contact: info@sparmuvo.jp
Text and Photos: Naoko Fukushi
Photos: Minako
Miwa Yokoyama: Born in 1982. Started to study makeup in 2000. Received a prize at the Los Angeles Competition "ICE (International Cosmetology Expo)" in 2001. Hosted the fashion & make up show "Contuniuns Beauty" as well as working as hair & make up artist for "Style" project at Tokachi Contemporary Art Exhibition "Demeter" in 2002. She has started the project "Thanksgiving Makeup" that proposes a change of makeup by collaboration with artists of other fields in 2003.
[Help wanted]
Inviting volunteer staff / pro bono for contribution and translation. Please
e-mail
to us.