INDISCIPLINADOS_ (UNRULY)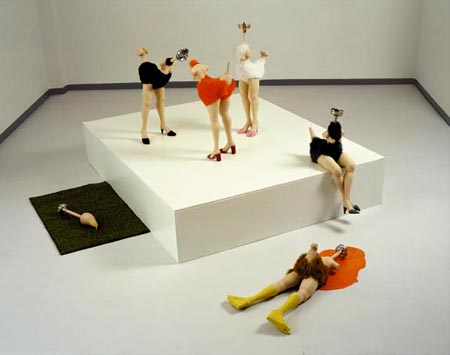 Its not that they are bad boys, but rather that they are artists who it is difficult to categorise within a specific discipline, since their work feeds off the hybridisation of different fields such as design, advertising, fashion, architecture… They are a new generation whose work cannot be easily put in a box or classified into any specific artistic format. Their work makes clear references to the world that surrounds them: the brands, the club culture, the urban tribes…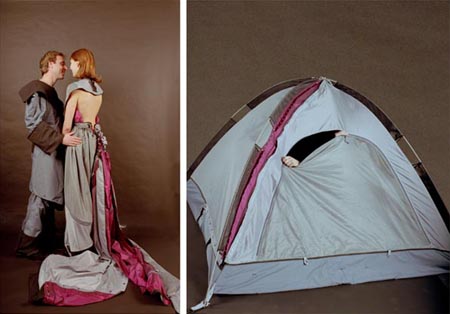 Therefore, since they are a new generation of artists who cannot easily be classified, but who at the same time are introducing a new way to understand art in this country, we are dedicating this exhibition to them in the recently built Museo de Arte Contemporaneo (contemporary art museum) in Vigo, Marco. The exhibition is one of the activities forming part of the Any del Diseny 2003 (Year of Design 2003), which is running mainly in Barcelona.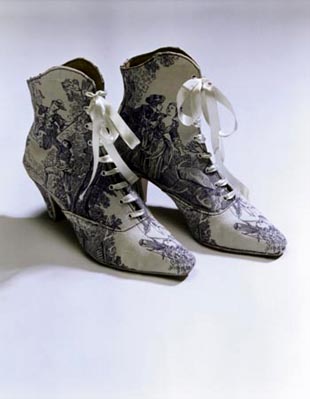 This collective exhibition was opened on the 11th July and many artists, important gallery owners and media were present. In addition to food and a guided tour of the exhibition, a party was thrown where two of the exhibiting artists: Xoan Anleo and Carles Congost were DJs.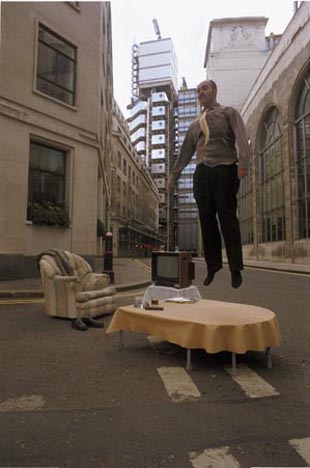 The exhibition has been divided into five conceptual sections:
1. Codes: Here you can see the work of artists who use language, codes and symbols to create a new way to communicate their ideas which often causes confusion and challenges the status quo as far as the rules are concerned. Some of the artists: Naia del Castillo, Tete Alvarez, Jaume Plensa…
2. Scenes: Relationship with the environment, new habitats… basically, alternative scenes where we can find artists such as architects Ana Mir and Emili Padros, and designers Vasava, Xoan Anleo…
3. Pretense: a fictitious world that feeds largely off of advertising and consumer items. Artists: Alicia Framis, El Perro, Joan Morey, Maider Lopez…
4. Surface: Logos, typography, fashion, video-games, cinema… Art is looking for new ways to manifest itself. Participants: Miguel Angel Gaueca, Ana Laura Alaez, Chus Garcia Fraile…
5. Innocence: Mixing innocence with perversion, but always with a touch of humour. Among those selected are: Nuria Marques, Hertor Serrano, Carles Congost, Bene Bergado…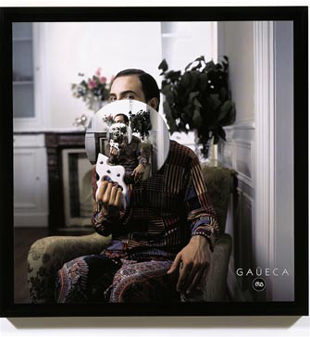 Anything that means breaking the rules and creating new codes is worthwhile, at the end of the day that's what makes art, music, architecture, fashion, and ultimately all disciplines related to creation, evolve. For this reason, this exhibition which has been produced for this new museum in Vigo, in the north of Spain, may be a good chance to take a look at the art of the future and get inspired to carry on creating and researching. The future belongs to the unruly.
Indisciplinados (Unruly)
Date : 11th July – 19th October 2003
Place : Museo de Arte Contemporaneo de Vigo. Marco
Address : Rua Principe, 54. Vigo, Spain
Tel: +34 986 113900
www.marcovigo.com
Text: Terevision Ruiz from Neo2 Magazine
[Help wanted]
Inviting volunteer staff / pro bono for contribution and translation. Please
e-mail
to us.