Buenos Aires has become a particular place since last year's social and political crisis. Some people got depressed and they left town, they even left the country. While some other people chose to make the most of their time and their brains. Consequently, they devoted themselves to art: homemade art. And they succeeded.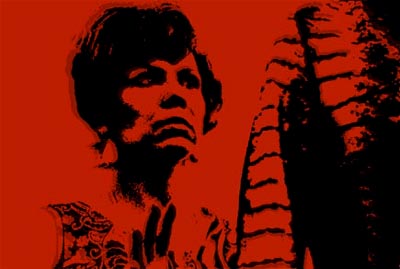 In the last year, we began to recognize a whole new bunch of youngsters and teenagers that reunited to create some kind of art. Almost every group was formed by friends who were used to develop their artistic stuff individually. Some of them were writers and musicians, some others were painters or photographers, and the rest just devoted their free moments to work on any kind of art.
One of them says, "I realized that I liked better what my friends did that what was being published or heard in the media. My job was to create a format for it all. We wanted to propose something real instead of just doing the passive criticism".
This young talents started to appear everywhere in town and they are able to do almost anything with their hands and their minds unpretentiously. Art flies between their hands like a colorful butterfly.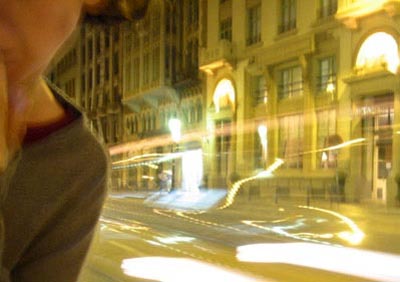 The cheapest and easiest way of letting their work reach the majority of people is through the Internet. And so the web is full of little pieces of homemade art who can really distract people's troubled minds, while at the same time, they make everyone a bit happier (or at least a bit less lonely).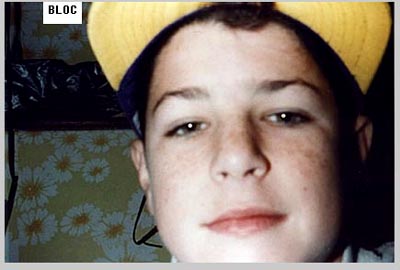 One of these new groups is called Sorna. In Spanish, this means "a way of political incorrect joke". In their website, they explicitly mention their work as "tangential art". And they also encourage interaction from the public by asking for collaborations from usual or occasional readers who just want a place to express themselves.
Sorna Group is also the author of the Bloc Project. Juan Ignacio Moralejo, one of the creators, explains "our idea is not based on a vision or the need to say something especially important. The first thing we must do is produce. Then, we take advantage of the web as a cheap way to express our art, for everyone around the world to be able to see it. The intention is to let hazard be the main character and of course, generate some kind of reaction among people. As for the format, we didn't want to be a photo agency nor put our portfolios in exhibition; we didn't want it to be a whole lot of flash modern stuff either. We wanted the website to be hazardous, old fashioned, amateur and anonymous, just like the contents".
Read more ...

1
2
[Help wanted]
Inviting volunteer staff / pro bono for contribution and translation. Please
e-mail
to us.