"A'+M" from Brazil and Venezuela made the first cover design for 2003. Their work was chosen in "Shift Calendar Competition" and their impressive work can be found in February page. Through the interview with them, you would feel their homage to Latin America and an energetic adventurous spirit to accept any challenges.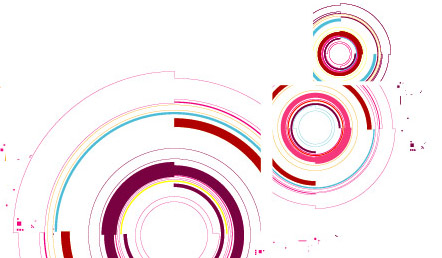 Please introduce A'+M.
A'+M is a collab design project formed by Clarissa Tossin (A') + Miguel Vasquez (M).
As you participate in many art collaborations and experiments, is the idea of association important in your way of working?
A'+M: Exchanging is an easy way to learn, accept and respect different points of view. When a collab is A + there is no doubt the result will be pleasant. There are lots of collaboration levels,
A'+M do together but we also appreciate to exchange more subtle things as impressions and toughts.
Hummm… actually we are very open to exchange with people that are able to inspire or to be inspired by the process of doing add skills and work with friends is a deal. For exemple, January Shift cover had a collaboration of a Brazilian friend, the sound designer, NLSOD.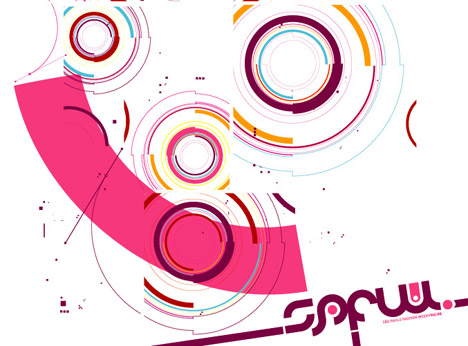 In which way does A'+M collaborate together?
A': I prefer cooking than washing dishes.
M: I'm the one who cooks… she always washes the dishes. 🙂
Are there any projects you particularly enjoyed making together?
A'+M: LATINO published by Die Gestalten Verlag… because it was the first project we did get together. The SPFW (Sao Paulo fashion Week CD for TRAMA) were images are related to movement and expanssion taking inspiration directly from music, fashion: Carnaval of Recife/Nord East from Brasil and the idea of "Giramundo" a toy made of fabric laces that rotate with the wind.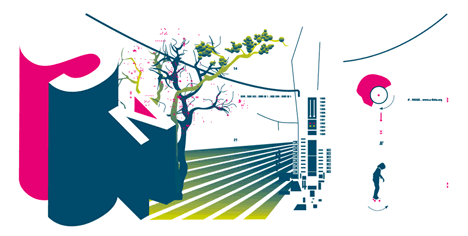 Can you tell us more about your way of producing images?
A': Ping-pong. No rules to beginning or ending. The same way everyone that works together should do.
M: A form can start all or bring the work to another level… by modulate it or taking it as another starting point to develop a graphic system based in the same form and possibly for the same piece or concept but taked to another media.
For the Shift cover that happened with the font that came up based in the main graphics used.
We do and all is related in various levels… of form and function.
Where are you living now?
M: Caracas, Venezuela.
A': Sao Paulo, Brasil.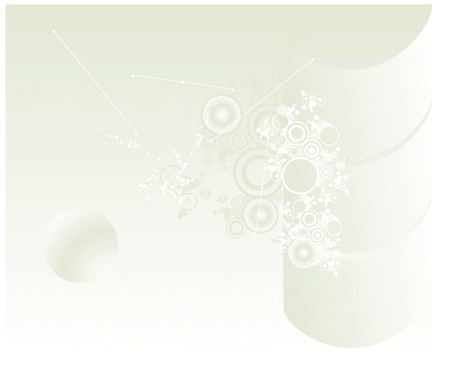 Please tell us some words about your country, and the art scene around you?
A': " S? porque eu sou brasiliero sempre me perguntam sobre o sol, n?o me interessa.
S? porque eu sou brasileiro sempre me perguntam sobre o mar, n?o me interessa'" (Objeto Amarelo – Bizarre Records)
There is a scene of new artists, designers and musicians that in some way interact and develop works that
represent a similar or complementary production. National, Femur, Quinta-feira, Cisma, Hurtmold are some names but there are much more than these people committed to find a personnal way of expression.
M: "Ni un paso atras…" Caracas is chaotic by nature, mountains versus concrete.
In the more complex moments the new art scene or people themselves find the best way to express and do it in brand new ways, like MASA, Tohyto, SIMPL3, Magnetofonica, Trece, Dr.Muu y La Marina Mercante for example… people that need to do and by so… doing inside-outside Venezuela…. physicaly or virtualy is not an issue anymore.
Does it (country or the art scene) influence your work?
A': Sure. Life influences my work and friends are people to share all kind of impressions.
M: Definitely Latinamerica and Venezuela actual situation and its chaotic warmness of forms and colors influences more than the art scene (the only art scene that influences me was the venezuelan one from the 60's: Nedo, Leufert, Soto and Cruzdiez), its about do and do….
A'+M like influences that are far far away from the design and art scene basicly. the far the better.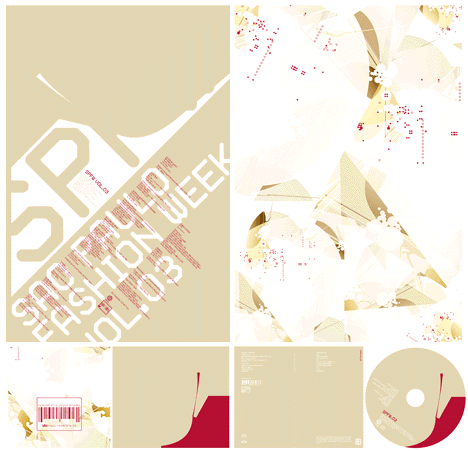 As we look at your images, we feel something really complex and also really subtle. Please tell us more about the feeling that is under your images.
A'+M: There is a friend that define these images as a minimalism-barroco… ahahaha… he's good with this contradictory concepts! Hummm… maybe it is complex and subtle at same time because there is a femmale touch ahahahha… not really we don't know the only conscious thing is to produce an image with many levels. One can go deeper inside if want or only look at the whole composition.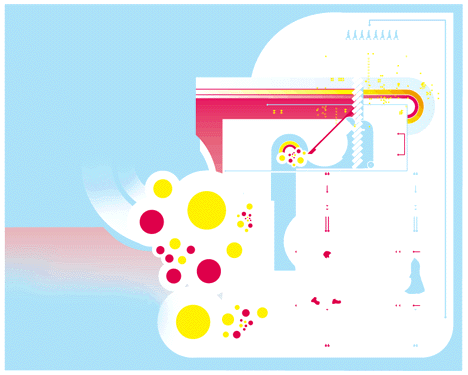 As an artist, what have you got a special aim or physolophy that rules your work?
A'+M: It's about to spend time observing details. Take your time and see.
At the moment we are still looking for a very personnal way of expression. But doing is funny and we like to play.
Your work "Abismo" will be exhibited during January 2003 at Soso Cafe with 11 other artists works selected for the "Shift Calendar Competition".We thank the artists from all over the world who've submitted their work. How do you view this kind of competition?
A'+M: Fun… an important way to see and be seen more… We liked the fact of a calendar, a date teller object (that will in this context also act like a gallery) with people get related and would see our work almost 31 days for a month we liked that there not just was a diversity of work but also all over the world participation and we liked the fact of bring Latinamerica into.
Please tell us about the cover design you made for this latest issue. What did you image when you were creating?
A'+M: Japan + Venezuela + Brasil. Tokyo + Caracas + Sao Paulo.
Time and all the other code relations between this cities habitants. Km2. Coordinates. The result of mixing and add all values. We also like to perceive the world as a numeric code composition. The constant change of quantities and forms.
Please leave a message to Shift readers.
M: Do… and keep cooking.
A': Thanks to spend your time reading this lines.
Clarissa Tossin
clarissa@a-linha.org
www.a-linha.org
Miguel Vasquez
atari@masa.com.ve
www.masa.com.ve
Text and Translation: Sachiko Kurashina
[Help wanted]
Inviting volunteer staff / pro bono for contribution and translation. Please
e-mail
to us.