Paris' mayor Bertrand Delanoe multiplies the cultural and people gathering happenings in the French capital. After the tons of sand and pebbles, the forests of umbrellas and the lines of sunbeds installed on the banks of the river Seine last summer, he gave the guiding strings to Jean Blaise, to organise a party for the art, a kind of artistic night route across Paris.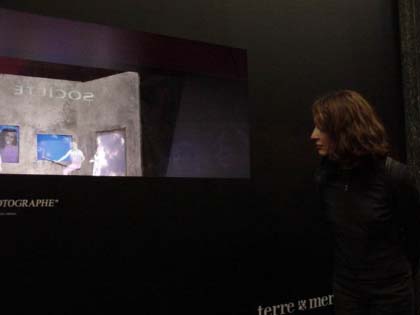 Jean Blaise, the art director of the event, wanted every Parisian to feel free to gather, meet and move in the city of lights, since prestigious monuments and unknown places had been specially lit up for the night between Saturday 5th and Sunday 6th October.
Over 20 public and private places decided to open overnight and to welcome the artists and hundreds of visitors. Amongst them, an unlimited concert was held in the City Hall salons, occasionally redecorated as a fashionable lounge. Swimming pools glimmered of thousands lights and remained unclosed over night. French singer and composer, Arthur H opposed and responded to Samon Takahashi in a mutual and dual unprepared concert. The place was the most unusual, since they spent the night with other musicians in the former obsequies of Paris.
The Library Mitterrand (Great National Library) served as a giant screen to play station competitors, while the European House of Photography presented a high tech universe, gathering artits inspired by the bio art.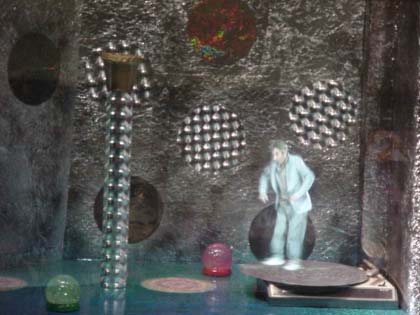 The video artist Pierrick Sorin produced 3D mini animated pictures, in the window of the main Parisian department store, Les Galeries Lafayette, starring a holographic character playing an idiot, under the feminine thumb, in a repetition of dancing movies. Just 40 years old, Pierrick Sorin creates short movies and audiovisual animations, where humour and despair melt, bringing an ironic eye onto the artistic activity. Since 1995, Pierrick Sorin has realised numerous installations, that he himself calls "Small Visual Spectacles". The poetic and ironic dimension mainly stands in the use of high technologies, and first consists in a sort of DIY, self filming and a great lot of derision.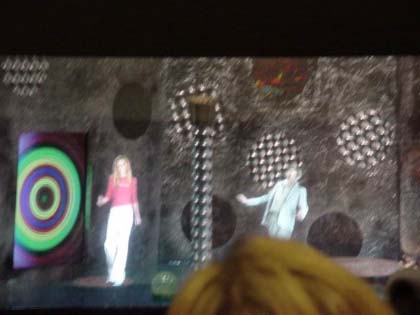 Not far from Les Galeries Lafayette, the young Vietnamese designer Mihn Hahn presented "Ho Chi Minh – Paris, Saigon's young ladies" underneath the galleries of spectacular Palais Royal of Paris. The fashion show, orchestrated by most famous DJ Laurent Garnier, offered a shimmering and incense fragranced journey of Vietnamese models, wearing the Ao Dai (silk traditionnal Vitenamese costume). This was the first occasion for Mihn Hanh to present her creations in France, we hope that it will bring her as much luck for the future, as plentiness she offered us.
First but not least, the Nuit Blanche brought a cultural fresh air to Paris life, proposing a wide range of International and variously supported creations. Let's hope that Bertrand Delanoe will, although he had a bad experience that night (he was stabbed in the stomach by an instable guy, and he is still in hospital today), want to organise the event again next year. Anyhow, we are sure other major cities mayors in the world will get inspired and want to develop the concept in their own countries.
Nuit Blanche
Date : Sat. 5th October 2002
Bertrand Delanoe, mayor of Paris
Jean Blaise, art director to La Nuit Blanche
Place : Hotel de Ville de Paris
Address : Place de L' Hotel de Ville, 75004 Paris
http://paris.fr/fr/nuit_blanche/
Text: Clarisse Dusser
[Help wanted]
Inviting volunteer staff / pro bono for contribution and translation. Please
e-mail
to us.