4th Buenos Aires Fashion Week
At the 4th edition of Buenos Aires Fashion Week, which took place at Rural Society from 3rd to 6th September, motivations were redefined. The main goal is to place Buenos Aires as one of the fashion capitals in the international market, reaffirming at the same time local identity. For that purpose, Pampa Group, who promoted the event, has incorporated sociologist Susana Saulquin as the Concept Director of the group.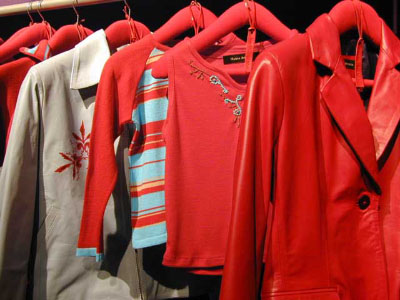 As Susana Saulquin says, "Our major flaws and contradictions are individuality and creativity, which were considered negative during the kingdom of mass culture, but in this new society they turn out to be our most important virtue."
The sociologist affirms with conviction that, "identity is power." Therefore, the question would be where is the identity of Argentine design. As Saulquin comments "we don't develop our identity based on cultural icons such as mate, tango, Eva Peron, the pampas or dulce de leche, but instead those traditions are captured by a special way of being, feeling and thinking locally, which includes diversity and taste for individuality. We're pendular and moody, we travel easily from the copy to the unique design."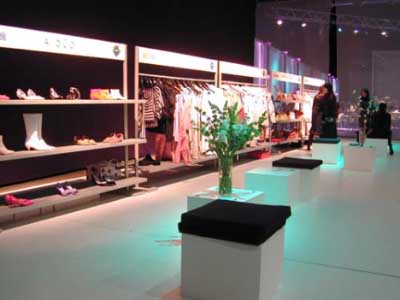 The new group of young designers isn't happy with the idea of making a collection and then showing it to the world in a traditional fashion show. Their overflowing energy filters through both sides of the runway while we recognize the influences of theatre, cinema, graphic design; even television. The show is a performance, it acquires corporeity and drama. It carries the designer's prints not only on the clothes but through the whole presentation.
Each artist can now emphasize his recreational side. At showrooms, the conventional catalogs are no longer seen. At this edition, the range includes pins for garments, brilliant stickers, images in photographic paper, puzzles, cardboard dolls, pieces of fabric. Every little thing can make a difference. Each designer appears in every detail, as if he was a small child playing with friends and showing them how much energy he's got inside his pockets.
[NEXT]