SIDE B POSITIVE EXHINITION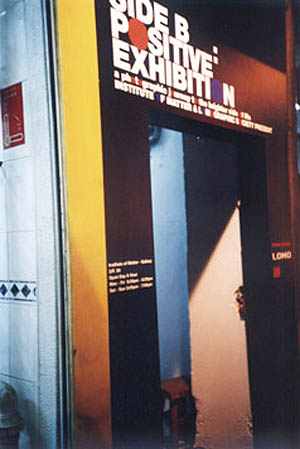 So many people love it, some fetish the smell of it; some like it's nostalgic feel; some adores its originality – Lomo camera has somewhat generated a cult following around the world. This month, Lomographic Society and the Institute of Matter present an exhibition in Hong Kong. Entitled "Side B Positive: Exhibition", it showcases Lomo photographs from more than ten countries. Damien Brachet from Lomography Asia Pacific (Lomo Asia) talks about the exhibition and the classic devices that fascinated many people in Asia.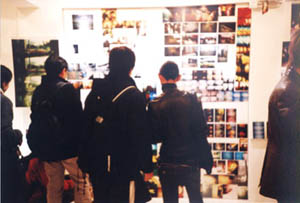 "Side B is actually Michael Cheung's (Hong Kong creative designer) idea, he did an exhibition called 'Causeway Bay Side B', then he wanted to do something with Lomo, something like 'Hong Kong Side B'," Brachet explains. "After September 11th, the economy went down, a lot of people are losing their jobs. Cheung wants to make it more universal. His idea is to look at the "Side B" of life. Okay, let's do something that's really positive."
This project is not going to be shown in Hong Kong only, Brachet says, "We're going to show it in Japan, we don't know where yet, but an art gallery should be good. Following it are New York, Europe and then Taiwan, Malaysia and Thailand. I think it's great. We can publish a book with all the pictures of 'Side B'. And then start all over again, to Germany, Brazil, India and so on."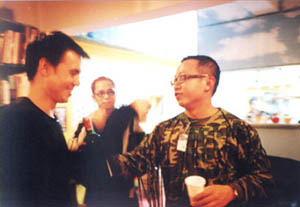 Brachet thinks that bringing Lomo to Hong Kong has an interesting implication indeed. "In the beginning Lomo is actually a communist camera. Every family can have a Lomo camera with a low price. What's so funny is the fact that we bring a communist camera to Hong Kong – the most capitalistic city in Asia, and do something positive. These are the kind of concepts that communists will come up with, such as happiness and bright future."
The image of Lomo has been very happy and cheerful so far. This is one of the reasons why people turn to Lomo. It's not about the camera itself but the pictures with people smiling, partying and all that.
Talking about the submitted photographs, Brachet says, "There's no requirement for the submission. The good thing is that you have a good variety of pictures – portraits, abstract, realistic and panoramic works. You get good ideas of what's going on in people's head. There's nothing artificial. I am very happy that people can take what they think are positive pictures."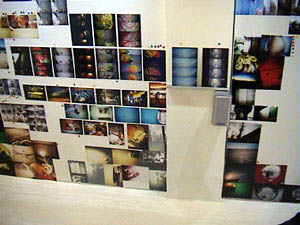 Brachet remembers that pictures from Hong Kong were very dark and depressing in the early days of Lomo Cha Cha, each picture was very anonymous. But it's slowly getting much more upbeat. "It has kind of grown up. It's like joining a community. In the beginning you are more careful of what you said. After that you feel more natural. Every artist's first collection is a little bit darker."
"In Hong Kong, Lomo people are mostly designers not photographers. They take it quite seriously here. In Taiwan it's totally different. There are so many close-ups with people making faces. Their community is usually composed of non-artistic people who have nothing to do with art. Some of them do boring jobs, so they see it (taking Lomo picture) as joining a club, it's like finally, they can have a hobby. They don't have pressure. It's not about having to buy latest gadgets. They want something very simple. As opposite to graphic designers, they are much more natural and warm."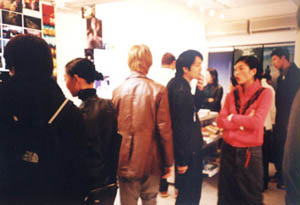 "In Japan…It's difficult to say, not many people submitted works. They don't really participate that much. It's a bit like Hong Kong – very dark. I don't get much emotion from the pictures from Japan."
"Hong Kong people like taking streets shots. For Taiwan, it's always people. They take crazy pictures, a bit too many karaoke pictures (laughs). As for Singapore, they are probably a little bit pretentious – since all of them are designers. It's very interesting to see that every country has a different approach."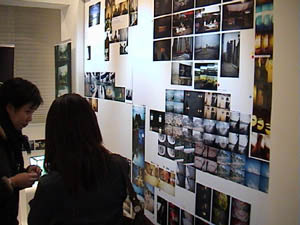 No matter how different Lomo is used in various countries, Brachet always thinks that colour is the principle of lomography. He says, "Lomo makes me discover colours again. The primary colours will come out in each picture. I take pictures only because I see colours, I don't see the colours, I don't bother. Many designers, photographers are using Lomo not just because how we market it. It's because they want to build their own image bank. They take their own images with Lomo, and they are more personal."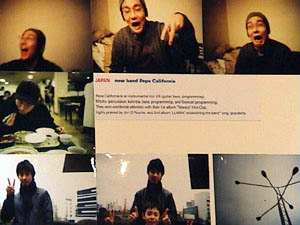 What does he think about digital cameras? "Personally, I think digital camera is very useful for instantly capturing and transmission, but I also hate it, because you can now delete it and redo it, over and over again." "Some people said to me, 'maybe you should do digital lomo cameras.' But why would you want to compete with digital cameras? I don't like the idea of collecting bytes of pictures in the computer. I like them in a physical album."
Brachet offers a few advices for Lomo peoples in Hong Kong. "Always go for colours. They teach you to rediscover Hong Kong, to rediscover smell. You can take great pictures of trams; of MTR (underground railway in Hong Kong); of a wet market with bad smell. Hong Kong people are not so shy anymore. They're comfortable with loving photography now."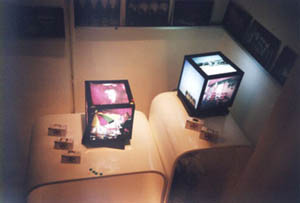 "And my other advice would be – go to the lab. In terms of the duration of exposure, instead of spending two seconds to print the picture, you allow the negative to expose for four seconds. The result is more contrastive and it looks much better. Only if you print the photographs one by one, you can get good pictures. If you print the whole roll of film automatically, the average exposure of each picture maybe one-second only. Then you'll get underexposed pictures," he goes on, "black is black, red is red, I am not going to pay if you give me grey." For film development, Brachet recommends small family lab. "I don't want Lomo people to give their money to big chains. They don't need it. They don't even give you good service. Stay with small family labs, they are professional. I always recommend good labs in Lomo websites." So, if you know any good lab around your area, do not hesitate to drop Brachet an e-mail. It very important for Lomo people to know where to go for good prints.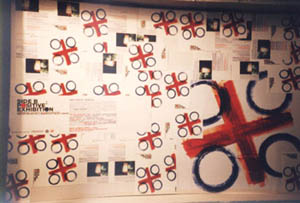 Last year, Lomo Asia invited New York based French Graffiti artist WK Interact to exhibition in Japan, he also painted a truck with his trademark graphics, that truck went around Tokyo city for months. The project was so well received that WK has published a book there.
What is the possibility for projects like this to be held in Hong Kong? Brachet says, "First, the walls that we can use for graffiti are situated in abandoned areas, no body is going down to look at them. Of course, we can decorate a shop with graffiti, but that's not what Lomo's going to do. It has to be something shocking, something really special."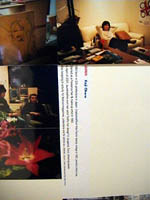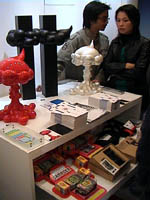 Brachet thinks that it's difficult to find a right angle to initiate a project here. "In Singapore, you just have to speak the language of the government, then you can do whatever you want. We said something like, 'promoting better understanding of humanity…blah blah blah. They did approve at the end. For Hong Kong, I am not too sure what the right angle is."
"We'd love to paint a tram. Now we're getting more established in Hong Kong, maybe we can speak to them (tram company)." Let's hope that this project will be realised very soon.
Side B Positive Exhinition
Date : 26th January – 8th February, 2002
Address : 2/F, 33 Yiu Wa Street, Causeway Bay, Hong Kong
T: +86 852 2832 7894
F: +86 852 2832 7965
Text: Mlee from Shellmoon
Photos: Elaine Lee from Eoll
Article Editing: Wing Yu Yeung
[Help wanted]
Inviting volunteer staff / pro bono for contribution and translation. Please
e-mail
to us.