The cover design of this month was designed by 24HR based in Sweden. They have been expanding their field in websites, games, graphics, music videos and TV advertisements since 1996. They are very proud of receiving Excellrny Swedish Design Award in this year. Keep your eyes on them!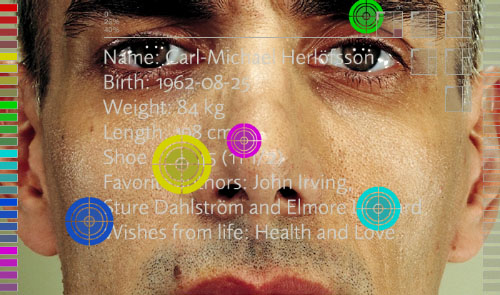 Please introduce yourself. How did 24HR start out?
The three founders started off by sharing an office space in 1996, at that time Ricky Tillblad had the renowned design agency, F+, working mainly with the music industry and 24HR worked with interactive media solutions such as game development and web sites. Our first joint project won us some national awards with comments like "This is cutting edge design, and it actually works". Back then, there wasn't many traditional designers doing work for the web and it really clicked when we worked together. So after some more successful projects we simply decided to merge the 2 companies and bring on some more talented people.
What kind of activities are you currently doing?
A nice mixture between traditional design with clients like H&M, Sony Music Sweden and of course the whole concept for the new Baxter album with a huge flash site, the cover design and more. We also develop some good old web sites and games for the Internet.
Where does your inspiration from when you create works?
Unfortunately I was born with it (says Ricky), but some colorful drinks and Japanese design books generally help.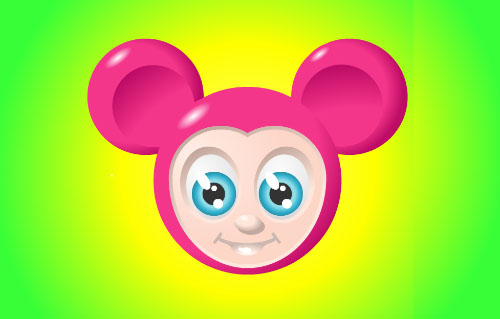 What is the most important thing in web designing?
Having a creative mind to begin with. Knowledge about the technology and not using all the options, at least not at the same time.
You said that design, expression and inter-activity are the heart of 24HR. What are they for you?
Well, it's somewhat a question about having the heart and stomach involved in our work. That's why we choose to do what we are doing. This can be a big advantage, but at the same time it can give you a major headache.
You said that you keep on having the genuine design interest, even the cliants and communication areas are vary. Please tell us more about it.
Our interest for a project is triggered by "WHAT it is" regardless of communication channel. The most accurate description of 24HR is "a media neutral design agency". We believe that we attract many clients because of our design, they'll come to us for a commercial as well as package design.
What do you think about working in Sweden?
It's cold and wet and the girls are beautiful, but otherwise it's alright. Generally the level of creativity is very high here. This sets the bar for us in our work.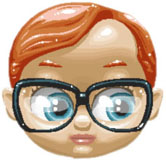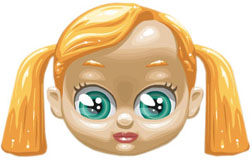 What did you imagine in making the cover design for SHIFT of this month?
Ricky has been working with his kinder garden for a while now, and some Swedish manga/anime figures must simply make Shift readers happy. PL&U.
What do you think about Japan?
Sushi! we like it. Japanese Design! we like it immensely. Unfortunately none of us has been to japan but our office is in "Little Asia", that is great! We hope to visit your country very soon.
Please tell us your plan in the near future and give a message to Shift readers.
Ricky plans to make a tour with Baxter and 24HR is taking a well earned seasons holiday. For the next year we aim to strengthen our position as one of the best design agencies around… And the message to the Shift readers would be; visit our web site. Love from the 24HR crew
24HR
Address: Luntmakargatan 68A, SE-113 51 Stockholm, Sweden
Tel: +46 (0)8 442 9750
info@24hr.se
http://www.24hr.se
Text: Sachiko Kurashina

[Help wanted]
Inviting volunteer staff / pro bono for contribution and translation. Please
e-mail
to us.