Dream Interactive, a Budapest-based design company, has recently been voted one of the Top Ten agencies of Hungarian webdesign. As a netgeneration company, they have developed a new approach for helping clients entering the new media and utilizing it to suit their needs. In spring 2000, dream.design brought out Inertia, Hungary's first webdesign focused infosite with daily updated news. At the moment, they are working hard to bring out 800*600, a graphic design album featuring the world's leading designers. We spoke to Peter Hamza, one of Dream Interactive's key figures.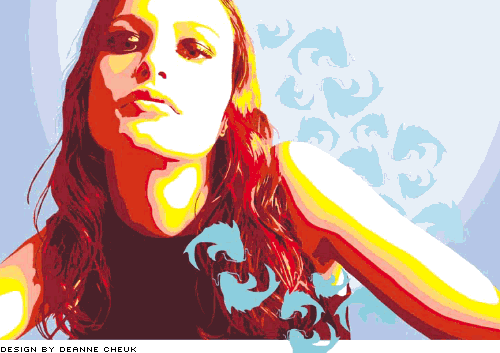 First of all, tell us who you are, please.
We are 3 people: Peter Goergenyi, Zoltan Lehoczki, and Peter Hamza. Peter Goergenyi is the founder and director of development at Webdawgprojects, which is an on-line development agency, and co-editor of Inertia. He is the project manager of 800*600. Zoltan Lehoczki is the lead designer at Dream Interactive, and he is our advisor.
Finally, I'm the chief editor of Inertia. I'm also the art director of Dream Interactive, which is a full service web agency, and beside this i go to the University of Debrecen where I study computer science. I'm responsible for editing the book.
Tell us a little about Dream Interactive and Webdawgprojects.
Dream Interactive is a full service agency founded in 1997 by a group of young internet enthusiasts with strong marketing knowledge. Up to now it has existed as a virtual team, a so called "netbased agency", because we lived at different parts of the country. We didn't even have an office, and we kept in touch with each other over the net. It was quite comfortable, because we were still attending school and we could work whenever we had time or wanted to. We have realized a lot of successful projects with this setup. Currently there are 5 people in Dream Interactive, and most of them work in our new office in Budapest. It is still a small group, and our focus is still on quality, not mass production.
Webdawgprojects was founded in 2001, with a totally new aspect of handling on-line development business. It offers a very development orientated type of web consulting – they don't build on-line marketing strategies or tell you what's hype and what's not. What they provide is that if you possess the right ideas and concepts, they are going to let you know what possibilites can be utilized from the present armament of web tech to convert theories into practice.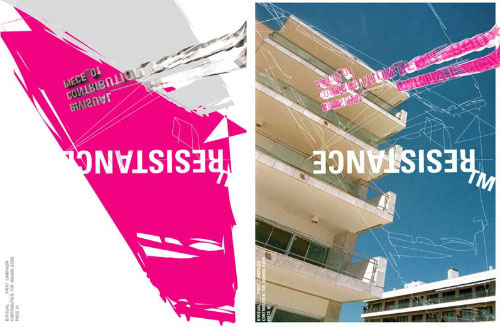 Design by Oliver Niemann
How did you get the idea of founding Inertia, the home of Hungarian webdesign?
It's simple. I'm very interested in all kinds of design, especially web design, so i've always read K10K, Holodeck73, Shift and other design portals. There weren't any Hungarian sites about web design at that time, so I thought I would make one. I started working on it at the end of 1999, and launched it in spring 2000. It seems that many people waited for a site like this because there was a strong community around it in no time. It is way different from any vertical portals, we just do it for fun, even though we're totally serious about it. The site is constantly evolving as we get new ideas from the members of the community. Our latest addition to the site is the 1hr Contest section, where time after time people have to design something from a randomly selected photograph in 60 minutes. We would like to make these contests international in the future. Inertia is also totally independent and unpredictable. You never know what's going to happen next.
Tell us a little more about the recent hungarian design scene, please.
The Hungarian scene is small and I think we are a bit behind the "western" competition, but this will change as we're slowly catching up. Hungarian people are well known in all countries for their expertise, but the web industry is quite young here. There are no new media schools, and you literally can't get into any fine arts schools, so you have to learn everything by yourself. Another disturbing problem is the low amount of internet connections in the country. This is because we have extremely high internet fees compared to the salaries. But fortunately it seems that the situation is improving, and we have some really talented artists in store! You'll see them in the book. You can also find some Hungarian artist pages at our linksite, Narita.
In my opinion one of the best things in Inertia is that finally there's a meeting point for the design scene, and the people who work in the web industry. Before the site, these people were scattered around the net, and you simply couldn't find anybody. Now they finally have a place where they can discuss their problems and help each other. I've met a lot of interesting people, and i have a lot of new friends, thanks to the site. Inertia, despite the fact that it's brutally pink and sometimes not very serious, also has educational value. We can learn a lot from the linked sites. If we want to improve our knowledge, we have to study the competition.
Read more ...

1
2
[Help wanted]
Inviting volunteer staff / pro bono for contribution and translation. Please
e-mail
to us.