This month's cover design was produced by Trafik based in Lyon, France who are doing a lot of on/off-line multimedia projects. Last year, they published an on-line project 'Signotek' to save the pictographs created by the users and exhibit them at the gellery. They are the fresh and powerful unit focusing on the interaction and graphic design.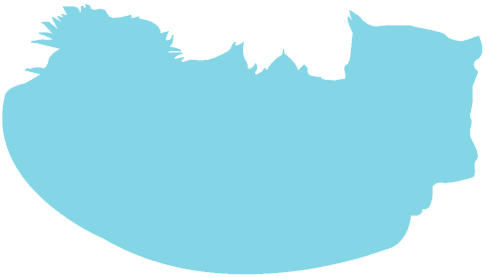 First of all, please introduce who you are.
Trafik is a team of independent workers, based between Lyon and Beaune (in Burgundy, France).
We are four boys who have the same ideas about graphic design and multimedia, and we want to build something together. Damien Gautier and Pierre Rodiere are graphic designers, Joel Rodiere is programmer, and Alexandre Laegt is infographist.
What kind of activities are you doing at 'Trafik'?
We realize as much traditional graphism works as multimedia projects (on-line and off-line). We are always interested in the approach and the treatment of any project. We also care about the result ! Because we can work with different media, we get very various project, even if we work often for the cultural and institutional domains.
In France, the private sector is easily frightened and / or conventional. Some enterprises have more audacity and take more risk – they are often small structures, but just a few became already aware of the importance of graphic design an multimedia.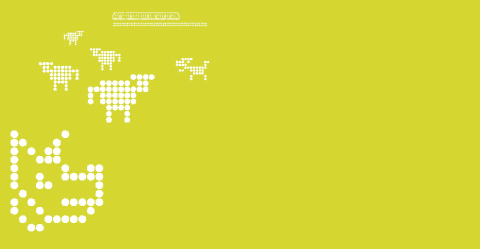 How was 'Trafik' founded?
We knew each other since a long time. Three of us come from the same town (Beaune), and those guys had been playing together fifteen years ago ! We found each other with the wish to create our team of free-lance workers, and we started in 1997.
Since the beginning, our studio structure is based on the association of graphic design (Pierre and Damien) and multimedia programming (Joel). Beyond everything we can do through this association of competences, our first idea is to use the web – and more generally, numerical media – as a real way of creation.
Where does your inspiration and idea from?
Our inspiration and ideas depend on each one personal culture: multimedia, art, programming, games, video games, mathematics, publishing, etc…
In our opinion, this diversity makes our 'force': Each of us brings his own vision. We grow richer together.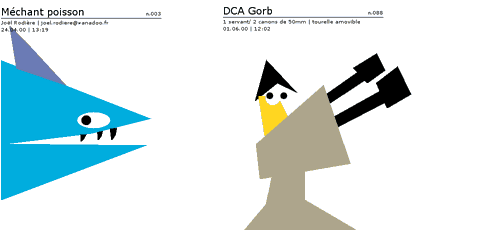 What do you think is the most important aspect about interactive design?
Interactivity is the foundation of our multimedia projects. We always try not to superpose graphic design on interactivity, but if possible, we want that interactivity brings and produce graphic design.
You've been working widely both on-line and off-line, would you tell us about your projects such as exhibitions on both.
For us it is of minor importance that the project be on-line or off-line, even if this aspect means different technical constraints. We consider multimedia like a real way of creation, but not at all like a variant of the traditionnal media.
We have created an on-line project called 'Signotek', last year.
We have worked especially at interactivity and at the notion of 'trace' (people that visit the website have to create a pictograph). We have developped a tool that enables to create pictographs.
We have collected 1400 pictures, saved on-line, which were exhibited at the Tator's comtemporary art gallery (in Lyon, France). Then we have selected 250 pictographs in order to create a free collective font for Pc and Mac platforms.
For a national french exhibition about Literature, reading and writing, we have realize another on-line application 'Petits ecrits Reticulaires'. The interactive concept is the creation of a collective text by many different users. We will soon compile some of those texts to publish posters.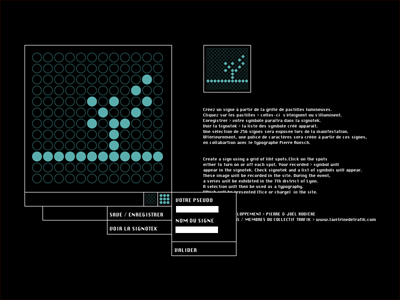 When you made the cover design for Shift this month, what did you imagine and how did you work on it?
We have worked at several ideas: For us, 'Shift' communicates notions of effervecence, of change. 'Shift' is also a symbol of diversity and of originality through its publications and its 'partner links', because 'Shift' shows an overall view of what graphic designers do anywhere in the world.
So we imagine an transformation animation (morphing) between the word 'Shift' and a map world. Moreover, we developped the interactions of users could produce different results (his own result, his own 'shift' word / map world) with the colored points.
When we realised the animation, first we created the interactive concept (on paper) together, graphic designers and programmer, and after that, graphic designers realised the screen design, and finally the programmer developped the shockwave 'applet'.
Then we would like to ask about France. What's hot now?
France always had the reputation to be a country of culture, of knowledge. But it seems that about the graphic creation, France goes nowhere. And it is the same stagnation for multimedia, because most of the graphic design studio do not use it like a new way of creation. But we keep on being in confidence, and we think it is gonna change.
So how about Japan?
We had some cliches about the Japanese in France: the Japanese = camera, high-technology, hard-working people. But because of the web, we know now that Japan is not only that ! The artistic spheres seem to be very open-minded and lively, and we feel it especially through fashion, comtemporary art and music. For example, the japanese students seem to have a very audacious attitude relating the fashion.
What are you interested in most now?
We are trying now to realize personnal projects: exhibitions and some publishings concerning our work. We also would like to create some on-line or network real-time applications where the users can build something together. And we definitely would like to participate in next Gasbook 😉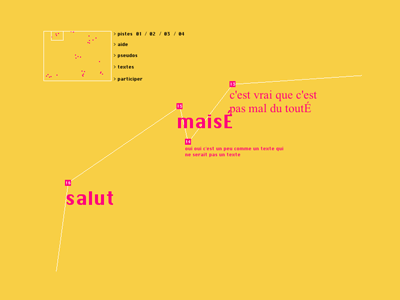 Who are your favorite visual/graphic designers and sites?
We are of course fond of celebrities like Tomato or The Designer Republic, but we have no favourite.
First of all, our pleasure is to spend time on the web, looking at famous or unknown graphic websites. We always look for new and astonishing things.
This is the last question. Do you have any plans for the near future?
We are thinking about a multimedia exhibition, in which we could associate other progammers, designers, teams, etc… We will tell you about it soon…


Trafik
Address: 3, Place Saint-Vincent, 69001 Lyon, France
trafik.beaune@wanadoo.fr
http://www.lavitrinedetrafik.com
Text: Naoko Ikeno
[Help wanted]
Inviting volunteer staff / pro bono for contribution and translation. Please
e-mail
to us.