This month I had a chance to compare life in two major cities of Russia: Moscow and St. Petersburg. In many aspects they're two worlds apart. Still, it was pretty easy to find some of the most general tendencies.
The summer is nearly over. Photographs, these reminiscences about passing warmth, rustle like the first dead leaves. There were a few photo-shows recently here in Moscow.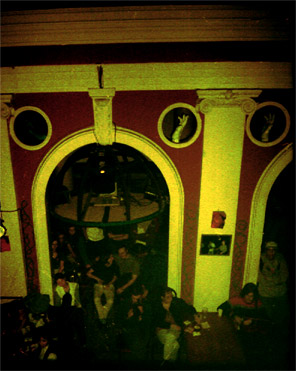 I found myself wondering about how strange static images may seem without flash-morphing and vector animation. Yet some background music, air conditioning, an unusual approach to presenting art material and occasional drinks diverted me from these thoughts and helped to enjoy the show.
I was totally captivated by the deep and pure images of the 'Reverse Photography' exhibition, a part of the annual Japanese Fund cultural program. (It seems that should we cede the islands to Japan, Russia will lose the opportunity to breathe the fresh air of contemporary Japanese culture).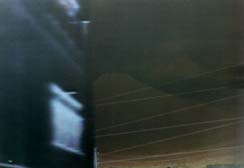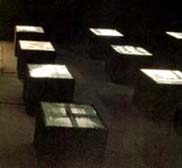 'Photography is a way to reproduce reality and it is pure art to raise it on another level. Stirring up different associative layers by means of simple reality reproduction (even with the use of additional devices) demands sharp and original views on the matter. Reality documented and reshaped by an artist always leaves an imprint of his inner self on the fine sheet of photo-paper, fixing motion in one's perception and depicting gradual change of form in time.
We get the visual confirmation of the metamorphoses that occur to us and all the outer world. We spot new horizons and prepare ourselves for the next step trough time – the step towards the within'. So I kept thinking to myself leaving this sudden oasis for the world of dusty sun-beaten streets of Moscow.
Only my positive mindscape helped me to survive the rest of the exhibitions. Otherwise I would have joined other visitors in their 'exodus'. 🙂
I had lots of things to do in St. Petersburg when I last went there. One of them was visiting the 'Free Flight 2' digital music festival.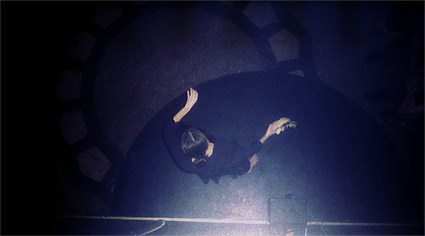 The action took place in an old mansion redesigned to be a nightclub bearing the proud name of Spartacus. The drum-machine's soft minimalistic humming, avant-garde theatrical performance, wild ecstatic dances – everything had the feeling of ritual farewell.
The air was sweet with thick, almost glycerin smoke, huge projectors were showing images of black and white newsreel, everyone seemed to be parting with color, sun and warmth. Party people were meditating, dancing, 'pulsating' – it looked as if nobody knew what he'd come here for. The building was wired all through so that at times the electric currents were more than visible and nearly blinded those already mad with heat. The performance reached its climax when a shamanic dance turned a woman into a murderer, a crow, and then an object for meditations. I was suffocating and felt a desperate need for action.
I went into the night, my summer on its starlit altar.
PS: There's a saying 'Don't count your chickens before they're hatched'. A good reason to sum everything up. I've begun my count.
Text: Sergey Safonoff
Photos: Sergey Safonoff

[Help wanted]
Inviting volunteer staff / pro bono for contribution and translation. Please
e-mail
to us.