When I went to buy some cds to a record shop in Daikan-yama, a visual caught my eyes. "What is this cool photo?" I got the impression that it likes the photo of a stag beetle in the cd jacket of Massive Attack. I took back the free paper 'TRACK' to my home and read the credit over, and then I found out the name of Hiro Sugiyama.
Talking of Hiro Sugiyama, he is a great illustrator as the Graphickers who plays an active part as well as Tycoon Graphics and Ichiro Tanida (JJD) in Japan. I've known that he was making some interesting book with Daisuke Kitagawa (Graph) recently reading the article in STUDIO VOICE (1998/11/ARTBOOK PART2), but I surprised the fact that Hiro Sugiyama produced so stylish stuff.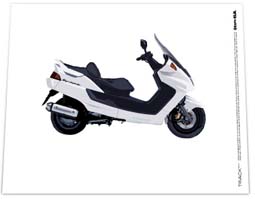 I get a impression that 'TRACK' is an artwork collection rather than a free paper. Please let us know the reason and purpose of publishing it.
Because I wanted to express my works anyway. I had centered on holding a private exhibition before, but I was under a lot of stresses in the situation of galleries in Japan, because they're too small and the period is too short for me. And people who visits is limited.
So I started making this book in a sense as the same as holding a private exhibition in a gallery. Book exists semipermanently once it's made, it's possible to send it to all over the world, and it has heaviness and smell. My consciousness shifted onto a book from a exhibition. Then the idea of free paper was crossed my mind.
It's something like a gallery on paper. No client and no regulation. Expression my works with only paper and ink. People who found it at a shop and carry it to here and there, and let everyone show it. It's great, isn't it?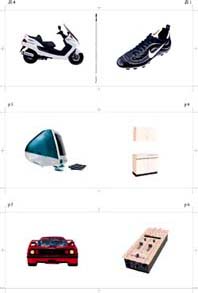 I might lack understanding of you, but I could not image this book is by you until I found out your name at the credit. What is your intention of this work.
As for 'TRACK', it's produced by Enlightenment rather than by myself. I'm always discussing with the staff about what kind of expression we want to. By the way I 'm doing something that I want to do best at each time in 'TRACK'. There's none of the style of Hiro Sugiyama. I hope something like a smell of 'TRACK' will be left in the future world.
You plays an active part in various fields as one of the great illustrators in Japan. What do you think about the present situation of illustration and design?
By the appearance of Macintosh, there're few differences between illustrators and designers today. Designers produce images by themselves and do not order to illustrators. Then all things are produced in Mac and everyone come to think in their monitor, and I think all designs become to the same. Besides there're a lot of information in the world. If everyone get a stimulus from the same information of magazine, cd, and movie, things above the average will not appear. One's experience has influence on producing.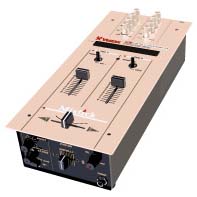 Where can we get 'TRACK'?
On Sundays, Nadiff, Boycott (Shibuya), Aoyama Book Center (Roppongi, Aoyama), Bonjour Records, Gellery 360.
I want the shops that let TRACK place. Please introduce me some shops if you know, also overseas.
Please tell us your future plan.
I will publish it in monthly and distribute to each shop on 25 every month. I have an idea that collect them to a book some time. As for the contents, I'm going to do as an artwork of Enlightenment for the time being, but I hope I can collaborate with various artists one of these days. I want to do the new things at all times. The most important thing is to continue publishing. Vol.1 and Vol.2 are published in an edition of 2000 copies. If they're well received, we may publish more copies after this.
This 'TRACK#1' were taken all in the day it was distributed over the Aoyama Book Center. People who could get it are Lucky. These action by Hiro Sugiyama's office Enlightenment (designer) and Graph (printer) understands what is multi-media than people who finishes their works in only computers. The works on computer is no more than 2D if the information and artwork are excellent. The artworks by Enlightenment and Graph let us feel certain effect, small and touch.
For my personal impression, I felt clear and sharp something as same as high-quality magazines in French 'Self Service' and 'CRASH' give off. Maybe this 'TRACK#1' will link to the answer from Japan. By the way, seeing is believing, so go looking for it. The next issue will be published on 25th, Feb.
Enlightenment
Hiro Sugiyama / Sugoroku Takeya
Address: 3-16 Kaminoge, Setagaya-ku, Tokyo
Tel: +81 (0)3 3705 5470
http://www.elm-art.com
Text: Akira Natsume
Translation: Mayumi Kaneko

[Help wanted]
Inviting volunteer staff / pro bono for contribution and translation. Please
e-mail
to us.