There goes a lot of planning and staging into your pictures, right?
Even though my images are staged and planned there's also a high degree of chance involved since every shoot can be impacted by local conditions like the weather and more. In some cases, I've had to return two or three times to a location to get the picture I want.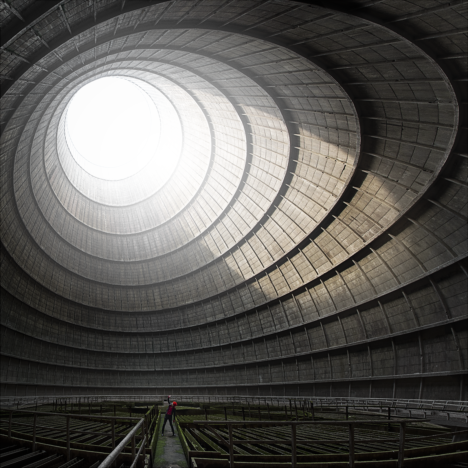 Buttle, 2014 © Eric Cung
So, the element of chance is a determining factor in your photos?
Exactly. What you will never see are all the pictures that never happened. All the locations I travelled to and was like, forget about it, I can't take this picture. And believe me, there were many of them. All the pictures that got away. This winter, for example, I went to Bulgaria but it was impossible to take the photo I'd set out to take due to harsh weather conditions. But instead, as a bonus, I visited a lot of villages and met some wonderful people I would never otherwise have encountered.
Do you take multiple shots to increase the resolution the canvas?
Most of the time, due to unpredictable weather conditions and other fast-moving variables, I prefer to work quickly and take just one picture. But recently I've also been inspired by Andreas Gursky, the German photographer, who shoots multiple images, to gain higher resolution, and then stiches them together into huge prints. His large-format images of office landscapes, Hong Kong buildings, shopping malls and more are stunning. I also started doing the same thing to increase the size of the "negative". The process is so easy, it merges together.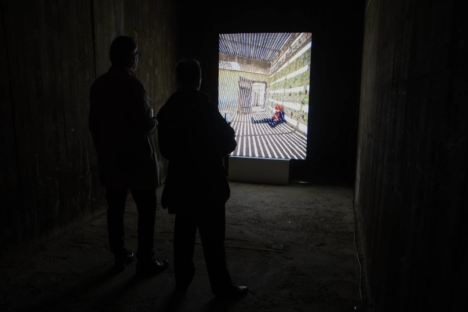 Exhibition view at Kummelholmen Art Center, 2019 © Eric Cung
What is the connection to the mortal thing?
When I started this project, my father had recently passed away. In sorting out his belongings, I also went through his photo albums. As I flipped through the different albums, I could see before my eyes the progression of how he aged from a young father to an old man. Photography documents your aging. In todays selfie-culture, which has been around for over ten years now, if you take the Instagram account of any boy or girl and put together every selfie-frame you get a film documentation of their aging. But with a mask, the clown character stays the same, he doesn't age and you won't know if the picture I've taken was yesterday or ten years ago. The pictures become timeless.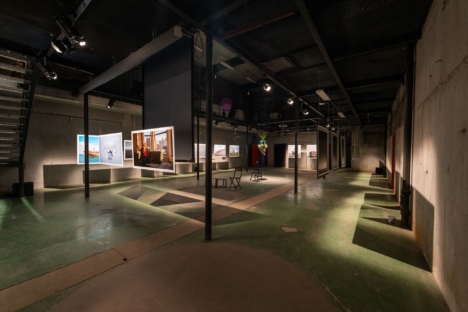 Exhibition view at Kummelholmen Art Center, 2019 © Eric Cung
Why did you choose to exhibit at Kummelholmen Art Center?
I was asked and the moment I visited the place, I knew it would be perfect. The art center is situated in an old heating plant in the southern suburbs of Stockholm. The contrast between the rough industrial setting and my high-quality prints gives an added experience and makes the photos pop. Also, because many of the pictures involve urban exploration, there is a resonance between the venue and the images.
What is next?
I've been invited to exhibit my work in Italy and am planing a new show. Eventually there will be a book with all the stories connected to the pictures.
Eric Cung "Lost in (m)orbital thoughts"
Date: October 3rd – 6th, 2019
Opening Hours: 12:00 – 20:00
Place: Kummelholmen Art Center
Address: 120 Vårholmsbackarna, 127 44 Skärholmen, Stockholm
Tel: +46 (0)70 781 6529
http://kummelholmen.se
Text: Victor Moreno

[Help wanted]
Inviting volunteer staff / pro bono for contribution and translation. Please
e-mail
to us.