'It's hard to look for and get artwork and projects to fit for each theme from all over the world. Sometimes we have to put some ideas of the theme into a basket because there's no artist who can meet the theme,' the managing director (art category) of Ars Electronica, Gerfried Stocker, said when he came to Japan last month. I think it was really difficult to do with this year's theme, 'LifeScience'. Therefore there were humorous and interesting pieces here and there, apart from the seriousness of the theme.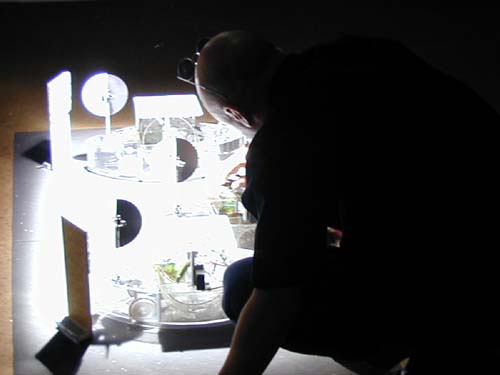 A work using a hamster was exhibited for the second straight year as Honorary Mention Interactive Art of Prix Ars Electronica. This project was by German artists who exhibited their work using a hamster named 'Byte', breeding a population of hamsters that specializes in gnawing on computer network cables, in last year's 'InfoWar'. This year they 'developed' a propulsion system driven by the hamsters' running wheel. Since the feeding station can be supplied with energy only by the robots, the hamsters have to make their own physical power available as 'propulsion'. The hamsters' actions were really cute, while the artists were working on in wearing black suits and dark glasses. It was interesting and funny.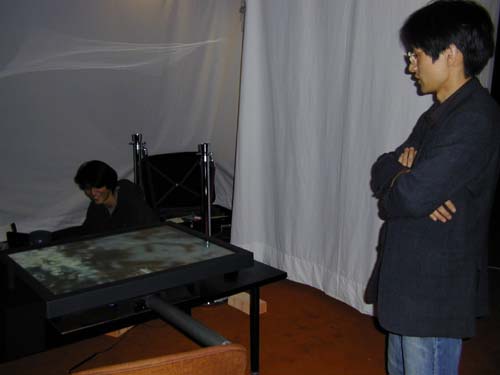 Also, the Matoba brothers participated in LifeScience Installations. Hiroshi, the elder of the brothers who exhibited "Digital Fukuwarai" last year, worked out the concept and Yasushi, the younger of the brothers, who had been working as an engineer at an automobile manufacturer, produced the work titled "Micro Friendship". This enables us to communicate and interact with tiny insects such as ticks and fleas using a monitor integrated into a table and a pointer, the size of which is proportionate to that of the insects. It's really simple, but it was crowded with people. Playing with tiny insects enables us to experience for ourselves what we've gone through.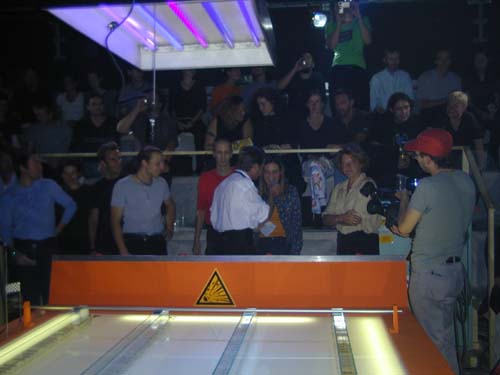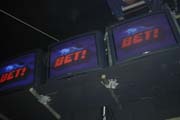 The ultimate one was "bugrace99". I was wondering to myself if it was art or not. They're live cockroaches, not PC bugs. Cockroaches competed against each other in a ring prepared for this race on a race course with mechanical electrical stimulations. The ring announcer livened up the race with eccentric comments. The odds appeared in real time (you could bet real money) and gamblers amongst the capacity crowd were shouting the name of cockroaches clasping betting tickets in their hands. The sight wasvery 'cyberpunk'. I placed a bet without thinking (since I didn't know what cockroach would win) and won three times as much as my bet. That meant a cheaper dinner. Then the bugs that won each race competed and the fastest cockroach was honored on the final day.
Read more ...
[Help wanted]
Inviting volunteer staff / pro bono for contribution and translation. Please
e-mail
to us.