U street in Washington D.C. where Duke Ellington was born was used to be an area African Americans lived. People loved lively music culture and it was called "Black Broadway" in 1920s. Miles Davis, Ella Fitzgerald, and Louis Armstrong were also here. After the riot of 1968 it had been vacant, however, has been revived with renewal of restaurants, bars and music halls.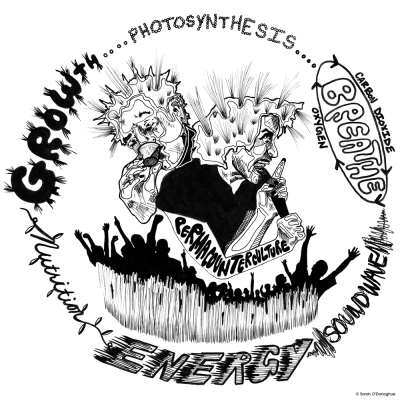 PermaFlyer, Image by Sarah O'Donoghue, Courtesy of Hamiltonian Gallery
Korean Japanese artist, Naoko Wowsugi, has been expressing contemporary social community through art at Rockville, which is a city in Maryland next to DC, Smithsonian National Portrait Gallery in DC, and so on. "Come Back to Rockville" started at the art center in Rockville showed portrait photo of center workers. Naoko followed each connection of their web (social media) network. She took another portrait photo of a group, which a person belongs to, and find other groups from people on the portrait photo again. She continued the journey of portrait. "Thank You For Teaching Me English" at National portrait Gallery had 30 paintings of portrait. Those were faces of people who taught Naoko English. Naoko painted them based on photos that they pronounced something English words like "Phantasmagoria", "Paralyze", "Obvious" etc…. Conversation between various local community has been created by Naoko with playful interaction.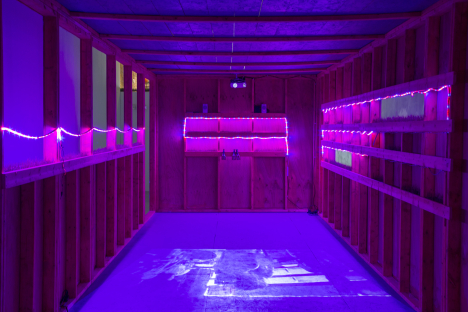 Photo: Naoko Wowsugi, Courtesy of Hamiltonian Gallery
Naoko, this time, created the exhibition of unique ecosystem revolving around the U Street community, DC's punk scene and urban farming at the gallery on the U street, where many music artists of avant-garde jazz, main stream hip hop, alternative rock, etc… have wide opportunity for their future. The title "Permacounterculture" was the word created from "Permaculture", which means working with natural forces – wind, sun, and water to provide food, shelter, water and other needs with minimum labor and without depleting the land.

Photo: Naoko Wowsugi, Courtesy of Hamiltonian Gallery
A greenhouse surrounded by white wall was set in the garage-like gallery. Plants of grass wheat are in the shelves decorated with purple lights.
Local punk band has music lives 3 times including opening reception during the exhibition.
In the first live, sound waves from the punk music, coupled with the increased exhalation of carbon dioxide from the show-goers, circulated air around the plants. In return, the plants accelerated the production of oxygen for the punk celebration. The plants were then converted into nutritious wheatgrass shots that is offered to the public on a weekly basis. You can see the live performance on the monitor at the gallery during the exhibition.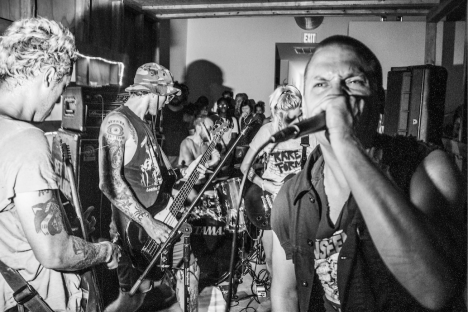 Photo: Farrah Skeiky, Courtesy of Hamiltonian Gallery, Unknown Threat11
By drawing from the shared intensity and raw energy of punk culture and wheatgrass, Permacounterculture highlights the mutually beneficial ecosystem formed by the two, which in turn extends to our everyday life. Simultaneously, we inclusively energize the wider DC community as they partake in the holistic benefits of this communal wheatgrass shot.
Naoko Wowsugi "Permacounterculture"
Date: August 13th – September 10th, 2016
Opening hours: 12:00 – 18:00 (Closed on Sunday and Monday)
Place: Hamiltonian Gallery
Address: 1353 U Street NW, Suite 101, Washington D.C. 20009
Tel: +1 (202) 332 1116
http://www.hamiltoniangallery.com
Text: Fuyumi Saito

[Help wanted]
Inviting volunteer staff / pro bono for contribution and translation. Please
e-mail
to us.