"ayumi.mitsukane" is the ladies fashion brand established by designer Ayumi Mitsukane. Using 'throwing oneself into contemporary art' as its brand concept, this label pays close attention to the current zeitgeist in its search for new forms for expression. Ayumi's mission aims to deliver surprise, emotion and excitement. Treating silhouette as the main focus, the components of her avant style start with selecting a fabric then attaining an original cutting that emphasizes its details.
After the release of her 2014 winter collection, we interviewed Ayumi in regards to the ideas behind her brand's concept and designs as well as discussing some of her life.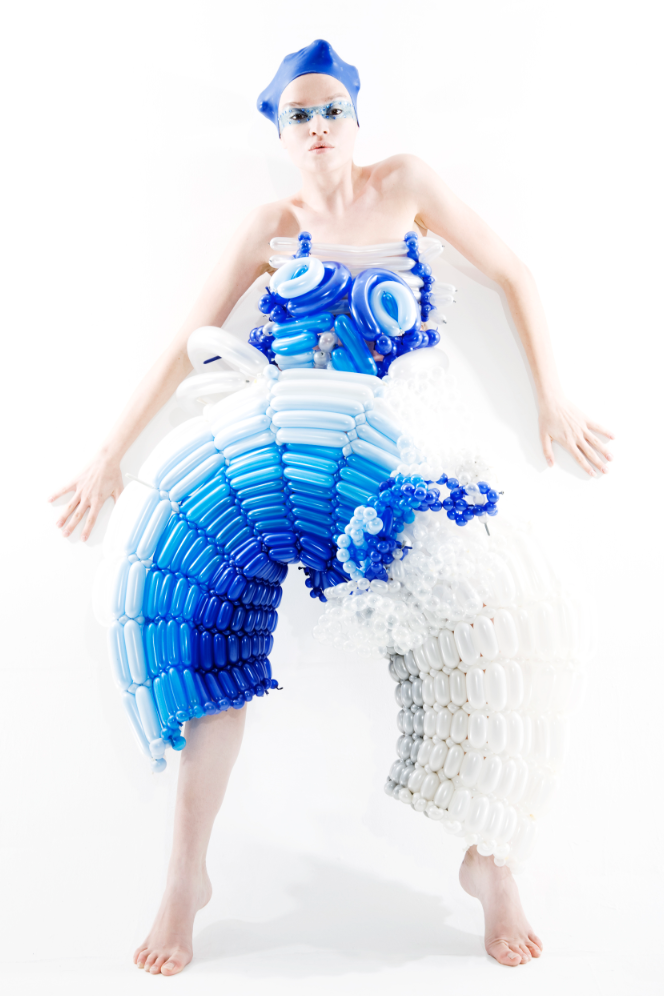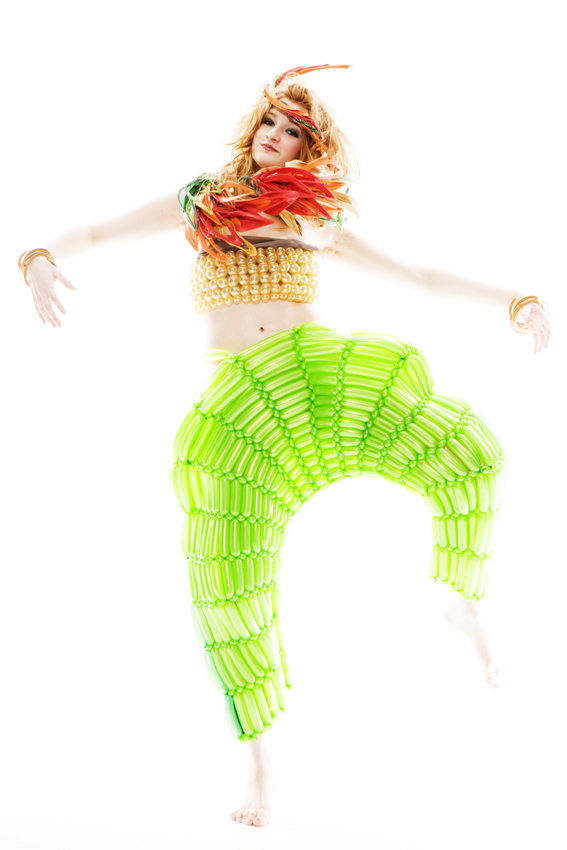 ayumi.mitsukane, left "Dynamism (Water)", right "nation"
What was the reason that made you become a fashion designer?
My mother loved fashion.  We watched fashion shows on television together and she made clothes for me so because of that I became interested in fashion.
Please explain the ideas behind your label's concept 'throwing oneself into contemporary art'.
Within the context of the fashion world, I thought of this brand concept as an original proposal that would allow me to inspire people with innovations in my designs.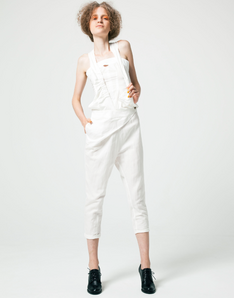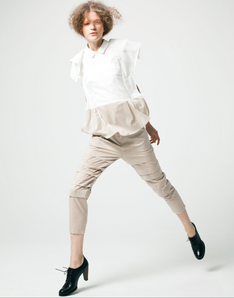 ayumi.mitsukane 2013 Autumn/Winter
Is there an ideal female image? For example, does your own brand's image makes up an ideal female image or, in case there is one, please tell us about a specific female you have in mind.
I think someone who has a refined inner beauty, someone who can hold herself firmly, independently is a person I can respect. That's my ideal female image.
Focusing on silhouettes, your 2012 Spring/Summer collection "The Theory of Evolution of Shirts" and the 2013 Autumn/Winter collection "OPTICAL (adjectival noun)" and so on, every season features a distinct theme. Where do you find the inspiration for them?
From magazines, books, art, television, films, travel and the like. I get my inspiration from day-to-day life. I'm inspired by my daily surroundings and things that happen around me.
In the future, are there any themes that you would like to include in your work?
There are many things I would like to include in my work. However, I think about the feelings I want to express the most as a theme during the period I design so concretely nothing is decided until then.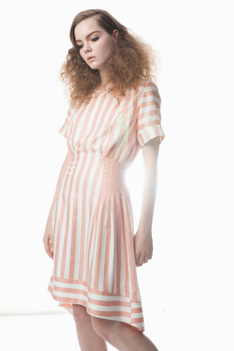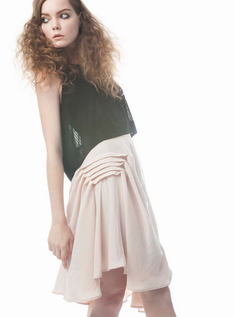 ayumi,mitsukane 2014 Spring/Summer
Dynamic and yet harmonious, classic yet chic, ultimately you can come up with very bold cuttings and designs. What is the impression of someone who wears your clothes?
I think that it suits the people who become fascinated with the ayumi.mitsukane appeal.
In your working life, did you ever have something you might call a 'turning point'?
Every single day, as I find myself a way out of being overwhelmed with stress. So every day I think I have a 'turning point'.
What is fashion for you?
It's a unique means of expressing oneself.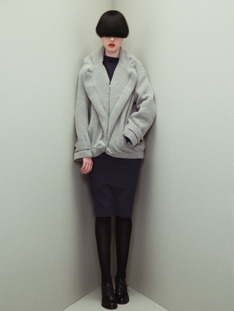 ayumi.mitsukane 2014 Autumn/Winter
If you had one day to yourself, how would you like to spend it?
As I want to be able to speak English, I would study English.
Right now, what are things that interest you the most?
Studying languages, management, the environment (nature and also one's diet and health) and, of course, fashion.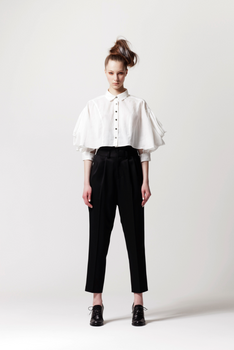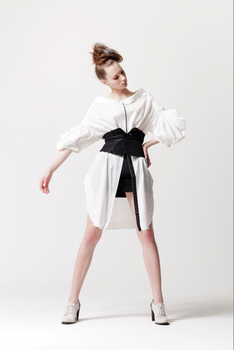 ayumi.mitsukane 2012 Autumn/Winter
Lastly, we would like you to convey a message to all aspiring fashion designers.
Clearly set out the fashion designer you want to become from the very beginning. I think it's important to never give up on your original plan, no matter the circumstances.
Text: Aya Shomura
Translation: Andry Adolphe

[Help wanted]
Inviting volunteer staff / pro bono for contribution and translation. Please
e-mail
to us.