Yasutoshi Ezumi has previously worked for Alexander McQueen and as a knitwear designer for Aquascutum, and he studied for his BA at Central Saint Martins in London. His latest collection was inspired by Eames House, and not just in the clothes but also on the runway too. The models walked through a long cage like corridor made from prefabricated mass-produced parts.
In 2010 he launched his own fashion brand "Yasutoshi Ezumi" which is run from his office in Tokyo. He was selected to take part in the third Shinmai Creator's project and can normally be found participating in Tokyo Fashion Week every year. He also started a new company, Ri Design, Ltd. in 2012 and at Milan Fashion Week in 2013 he introduced the collaborative project, ANTEPRIMA + YE.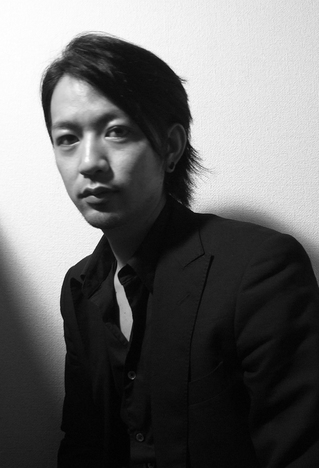 What was the reason behind your decision to become a fashion designer?
I loved the feeling of making from the very first time I made clothing.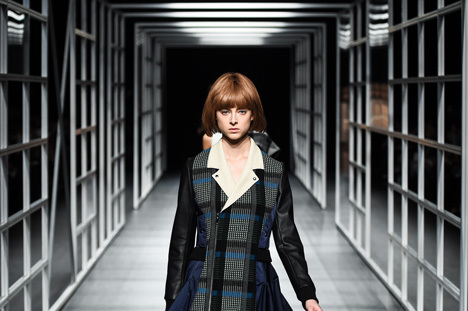 Could you describe a normal working day?
Normally in the morning I have meetings and I am doing contacting work, in the afternoon I concentrate on designing and making work.
Can you tell us about your latest collection design are? How was it inspired by Eames House by Charles & Ray Eame?
Firstly, I was researching about what is design, and I found Eames work, I was struggling to find some way of expressing design, and finally I came across the Eames House concept which is kind of rearranging prefabricated parts, I thought I could use this concept in fashion design.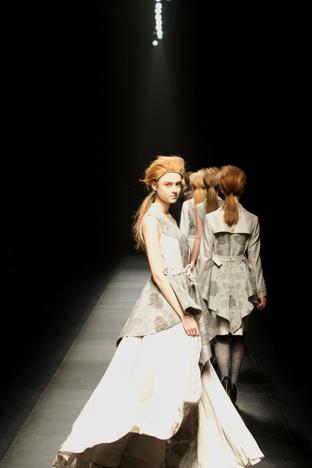 What triggers your creativity? What kind of message would you like to convey with your designs?
LOGIC is always the concept of my creation; I research about some subject and try to find a logical idea in it.
Things as they should be.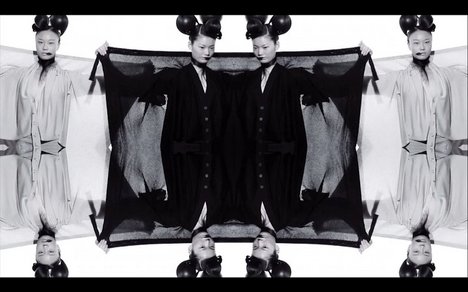 Please tell us about your brand concept LOGIC. What has been the hardest aspect of building your brand?
Brand concept LOGIC comes from the Japanese word 理 (kotowari), it means logic, reason and matter of course. I feel and think every single thing has reason and logic.
That is why I am doing design with logic.
The hard aspect is the balance of each aspect, design, business, PR, sales, management and quality.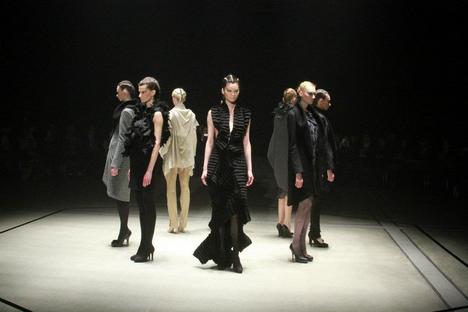 Do you think that your education in the UK has allowed you to obtain a unique perspective on fashion, and in particular in fashion design?
I do think so; I had design and art education in Central Saint Martin in London.
CSM (Central Saint Martins) is especially special for education of designing.
I could find my own style through student life in London.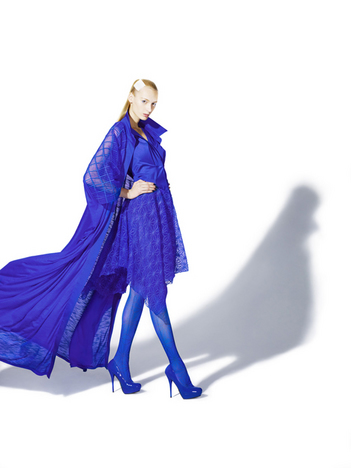 What is your method for working on fashion design? Could you give a brief explanation?
Theme (Mind Map) → Research → Study and Think → Concept → Design → Making and Experiment → Mistake → Develop → Final Design and Making → Garment → Collection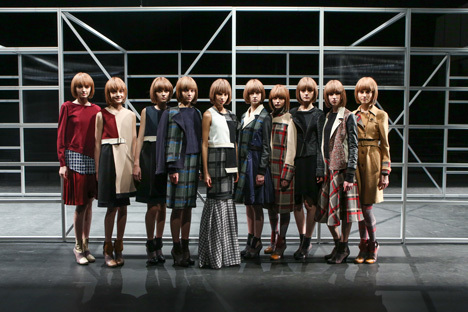 Can you please tell us if you have points that you focus upon during the creation process.
Research and concept work: If I have good research and concept, the collection turns out well in the end.
How do you pick out your choice of material?
I choose material while looking at my own design drawing.
And I think of the rough image of material while designing.
How is the reaction to your brand different between Japan and overseas?
The reaction is different according to each person.
Tell us about any future developments in your brand that are planned from now on.
We would like to expand more globally.
Alive for a long, long, long time
We'll be loved with people.
Text: Mike Sullivan
Photos: © Yasutoshi Ezumi

[Help wanted]
Inviting volunteer staff / pro bono for contribution and translation. Please
e-mail
to us.