In November, 2013, the free magazine "VICE," which boasts tremendous popularity with art fans from all over the world, finally launched a limited Japanese edition. You might have seen their distinctive logo as embodying street culture.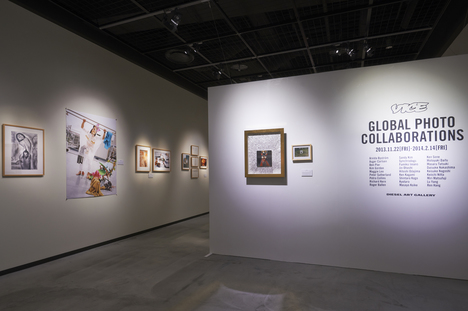 Photo: Wataru Kitao
The reboot of Vice Japan as a branch amongst 35 spots in the world took place in December 2012. They have been most well known as a digital media in Japan, and normally distribute images based on YouTube. Their performance has varied from humorous topics to news issues and it has been favorably received.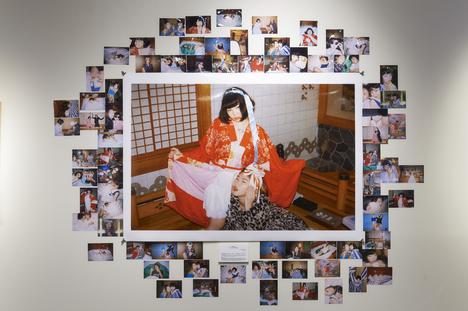 Fumiko Imano & Misato Matsufuji, Photo: Wataru Kitao
The origin of VICE as a free magazine is as follows, it was created by 3 young people in Montreal, Canada in 1994, and the original name "Voice of Montreal" was changed to "VICE" in 1996. They moved their base to New York in 1999, and they provided opportunities to present the works for artists at the dawn of their careers that are now well known like Terry Richardson, Ryan McGinley, Peter, Peter Sutherland, Dash Snow, Jerry Shu, Tim Barber, Neck Face and so on. In the name of "VICE", this magazine has been building up tongue-lashing and aggressive pages with the artists who are in the front line of street culture in New York. 20 years after the launch of the magazine, "VICE" is now read in 25 countries around the world. It is distributed as a free magazine once a month; there are many fans who aren't able to get a copy as it is so popular.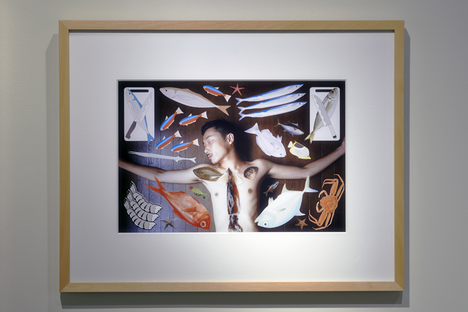 Hitoshi Odajima & Daisuke Nakajima, Photo: Wataru Kitao
The fully prepared Japanese edition features a "photo issue". Titled as "collaborations", the magazine introduces collaborated works contributed by world famous photographers and artists, and especially produced pieces for this issue by 18 artists in 9 groups from Japan and China. Bigger than usual size, B4 pages show numerous powerful works.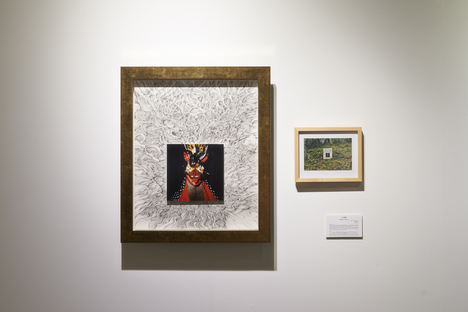 KYOTARO & Masaru Tatsuki, Photo: Wataru Kitao
As a mark of this big impact publication, the photo exhibition "Global Photo Collaborations by Vice Japan" is now being held at Diesel Art Gallery in Shibuya, Tokyo. It introduces not only collaborated works in the magazine, but also images about how two artists come together, and how and why they produce their art. The view of installed collaborations by various ranged artists from 20 to 60 years old is very much a true representation of a melting pot. This is the precious opportunity to see different faces of creators who are really on top of the continuously developing art scene. Each independent outlook is broken down and melted through the collaboration, and an unknown chemical reaction is born. Every piece overwhelms you and the venue is filled with stimulation. Photography always cuts out pre-existing incidents, but we will recognize concealed something there. Although the existence of the objects is a fact, we will see how intrinsic impression spreads like the universe. If I have to comment on the meaning of this gathering of 28 artists in 14 groups, it will be the transcendence from the contradiction; form to formless and invisibility to visible.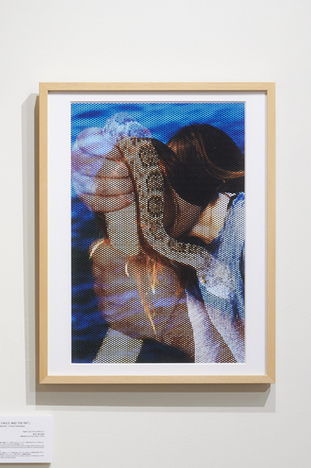 Ben Pier & Peter Sutherland, Photo: Wataru Kitao
Asger Carlsen and Ben Pier about "VICE" magazine and this exhibition.
What is "VICE" like as a media for you?
Asger: It is rare magazine which takes the form of a photo issue. I am thankful for "VICE", when I think of my art career.
Ben: "VICE" gave me the chance to become a photographer. I came across this magazine in N.Y. when I was in a band in the 2000s. Inspired by the newness in that era, I could believe that I should go through with what I want to do, and I should keep taking photos. It's a wonderful experience that we can look at varied styles of works, not only street but more, on big sized pages.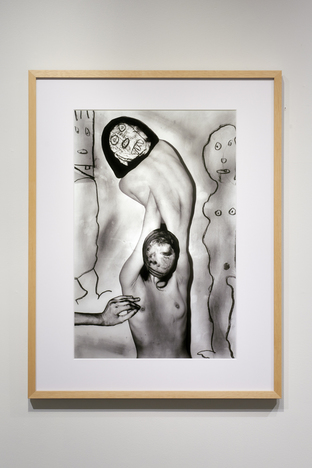 Roger Ballen & Asger Carlsen, Photo: Wataru Kitao
What did you gain from this collaboration?
Asger: I collaborated with Roger Ballen. We published a book and had an exhibition. It was quite a big experience. I could see what I couldn't have imagine if I did this alone.
Ben: I had been devoting myself for the production, but this collaboration made my field of vision wider and that was a beneficial experience. Now I want to try to collaborate more.
What would you like to tell to Japanese fans through this exhibition?
Asger: First of all, I'm glad to be able to come to Japan. I like Japan and the people in Japan very much. Food is good as well. The work in this exhibition will be very exciting for everyone.
Ben: This collaboration made our world wider. Conversation with a partner made me learn new ideas separated from our tenacity of purpose. Our work is like either a sculpture or an object through photography.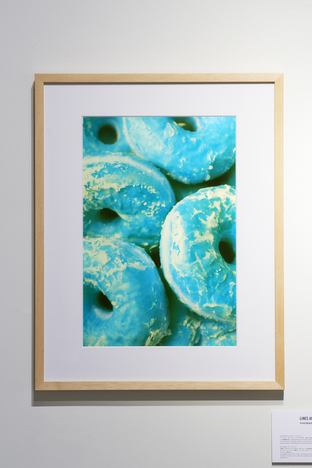 Petra Collins & Arvida Bystrom, Photo: Wataru Kitao
The elements of street, fashion, art and culture are exquisitely mixed and allures people. This exhibition really tells us about "VICE" 's attraction at a place with a developed sense, Diesel Art Gallery, while the number of fans continues to grow. Let's check all the pages and contents of this exhibition and experience the latest big thing in Japan.
GLOBAL PHOTO COLLABORATIONS by VICE JAPAN
Date: November 22nd, 2013 – February 14th, 2014 
Opening hours: 11:30 – 21:00 (non-regular holiday)
Place: DIESEL ART GALLERY 
Address: cocoti B1F 1-23-16 Shibuya ku Shibuya Tokyo, Japan
Tel: 03-6427-5955
http://www.diesel.co.jp/art/
Text: Ayami Ueda
Translation: Fuyumi Saito

[Help wanted]
Inviting volunteer staff / pro bono for contribution and translation. Please
e-mail
to us.