With an enviable career as a creative director within fashion, Johan Lindeberg is back to denim, this time in black. Introducing BLK DNM, his baby recently born in Lafayette, downtown New York. Known in the 90's for his work at Diesel, Johan started up the Swedish fashion brand and namesake, which Swedish investment company Proventus took over in 2007. Former Jil Sander designer Pierangelo D'Agostin became Design Director with the responsibility of all concepts. The legacy that Johan Lindeberg carries on with him –that core– is represented in his new project. It is a place for his world, where friends and people who he admires knock at his door. Johan features in Close-up events of his life, portraying friends and acquaintances from and intimate and real way. BLK DNM is for both women and menswear. We find references to musical sub cultures, straight cuts and lots of blacks, denim and leather. We hooked up with Johan to do a review of how the strength of these years place him in a pleasant world covered in black denim.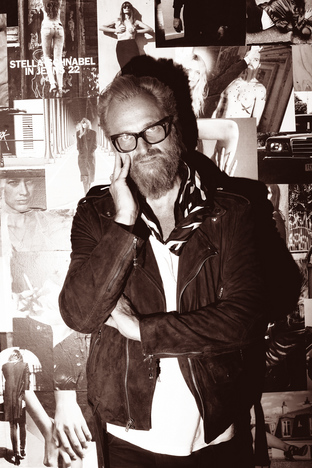 Photo: Victor Moreno
When working with Diesel, you were at the office in the U.S?
No, I worked Italy, but also in U.S from 1996. It was an international marketing director and then I went to the U.S. Maybe what I did most is to create the campaign "Successful for Living" which was out in 1991, but I did a lots of things in six amazing years around Stockholm, Italy and New York.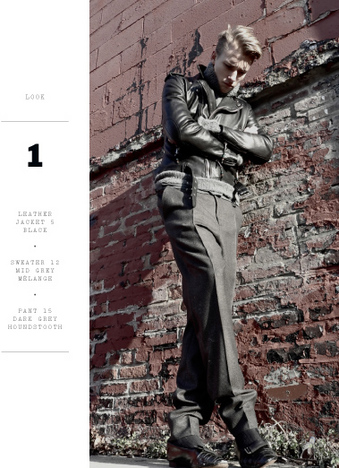 BLK DNM FW2012 Mens Wear
Then you moved to Stockholm to start up your own brand?
Well, yeah I came to Stockholm and started J. Lindeberg, which is my own name – and I was living both Milan and London, but working in Stockholm. For 11 years I worked with J. Lindeberg. I left in 2007 and worked with Justin Timberlake for the deign of his brand William Rast, out of Los Angeles. Then I launched BLK DNM in February 2011 from downtown New York.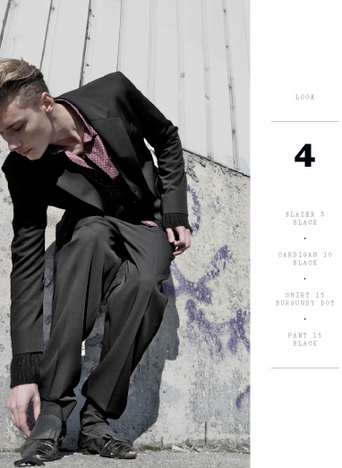 BLK DNM FW2012 Mens Wear
Was Dave Grahan, Alison Mosshart and some others the last campaign you did for J. Lindeberg?
That was the last campaign. Also Juliette Lewis and Carl Barat from Libertines was too, and yeah Dave Grahan from Depeche Mode.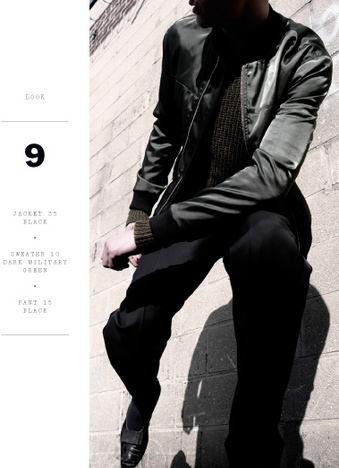 BLK DNM FW2012 Mens Wear
How this idea come about?
Because they are friends of mine. Dave Graham called me, I did all his clothes for his tour "Touring the Angel" and asked him for doing the campaign and he said yes. And same thing with Juliette Lewis, I know her well. I like to work with friends cos it's easier; it is more natural, very organic I think.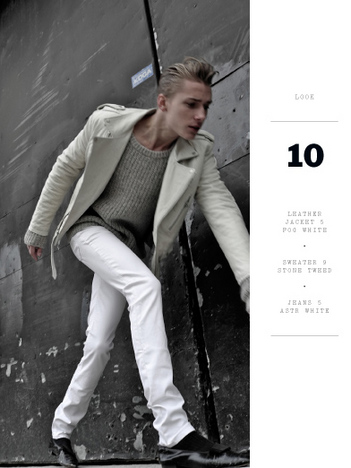 BLK DNM FW2012 Mens Wear
Do you think you left something there that now develops in the current project BLK DNM like a link between both?
Yeah, because I think BLK DNM is a little bit manifestos – everything I have done in my career. A lot of things I continue with are into BLK DNM.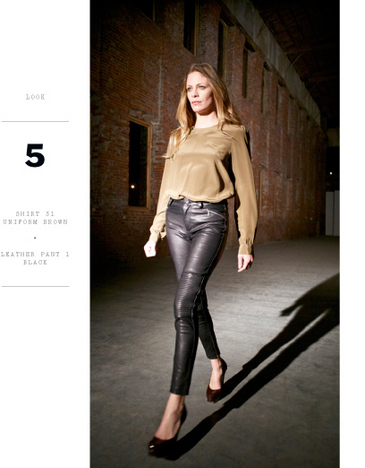 BLK DNM FW2012 Womens Wear
Would you define BLK DNM like an American or Swedish brand?
Our home is downtown New York in Lafayette. But I think Sweden could interpret it as a Swedish brand and in America probably as American brand… I think that's a good thing. In the beginning of the 90's, I remembers Diesel, in Germany people though was German, Italy that was Italian…I think that's strength for the brand. But I consider New York my home now and it is traded from New York, but is definitely also part of Swedish aesthetic in it, combine with New York and Parisian twist…anything I like, very personal.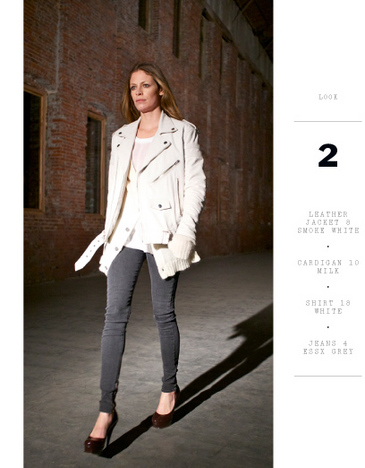 BLK DNM FW2012 Womens Wear
Do you have any other flagship more than New York and Stockholm?
No, we are selling wholesale around the world, but our own stores are those.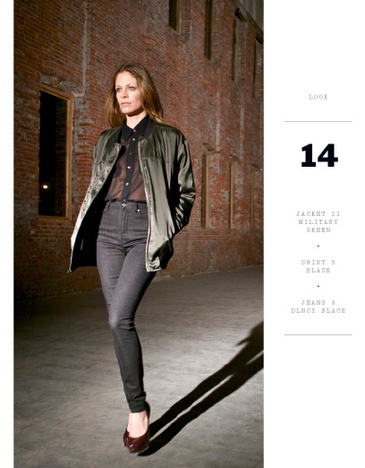 BLK DNM FW2012 Womens Wear
What is BLK DNM close-up?
That's our blog. All pictures is in here I shot myself. It is my own photography nd it is shot for the blog. So everyday that blog, that I can really curate is updated from anywhere in the world. I take pictures and I create stories, with garments from the brand. It is a little bit like collaborations, for instance if you take Caroline De Maigret, which I shot all those pictures in Paris, I will mix the pictures with her personal inspiration references, so I can do a portrait of Caroline on the blog. Same thing with Stella Schnabel</a or others. I take a picture of her but she sent me in some thing inspired her.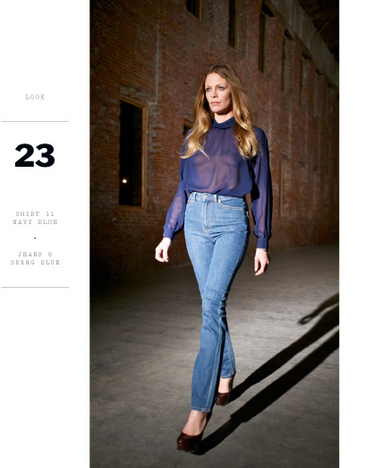 BLK DNM FW2012 Womens Wear
How could you define the people who you like to contribute?
I think it is very organic, it is people that I am connected with or people I admire or I feel inspired by. So of course they need to like what I am doing. Caroline for instance – which is a very cool French woman – she sent me a message on Facebook and said "everything in the story is me," so she became one of my muses.
As a photographer, have you been involved in something else?
Not really, I'm just doing this but for me I'm going pretty deep, inspired (laughs). We use for instance white roses, which are a symbol for the brand, so it is a pretty straight forwards concept. It is my world, what I like, very easy.
BLK DNM New York
Address: 237 Lafayette Street, New York
Opening Hours: 11:00-19:00 (Sunday 12:00-18:00)
Tel: +1 212 956 .6259
nyc@blkdnm.com
BLK DNM Stockholm
Address: Master Samuelsgatan 1, Stockholm
Opening Hours: 11:00-18:30 (Saturday till 17:00)
Closed on Sunday
Tel: +46 8 678 8300
stockholm@blkdnm.com
http://www.blkdnmcloseup.com
Text: Victor Moreno

[Help wanted]
Inviting volunteer staff / pro bono for contribution and translation. Please
e-mail
to us.