The Danish fashion design is in excellent fitness. Talent and hard work squandered with a vast offer in the collections for Spring/Summer 2013 introduced this edition at Copenhagen Fashion Week. Both womenswear and menswear are strong. Arguably main responsible designers for such a success are Henrik Vibskov, Stine Goya, Wood Wood, Peter Jensen and Soulland. For sure, would be not fair to sum up this fashion week with those names only. Designers of the likes of Wackerhaus, Moon Spoon Saloon, Anne Sofie Madsen, Jean/Phillip, By Malene Birger, Bruuns Bazaar or Gaia are not other than the confirmation of the strong condition being experienced the Danish fashion industry. There were more than 40,000 visitors in 3 days and Gallery had a new record of visitors.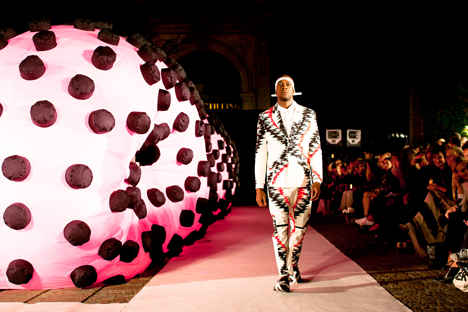 "The Transparent Tongue" was the SS13 Henrik Vibskov's show. Henrik has been showing in Copenhagen Fashion Week since 2004. This was the first time he only used black skin models, nothing political but aesthetics and contrasts. He is the only Scandinavian designer on the official schedule of Paris Men's Week and recently was elected as new member of the Chambre Syndicale de la Mode Masculine. For this show, he decided to use only black models to boost the contrast with the off-whites and palette range of the garments.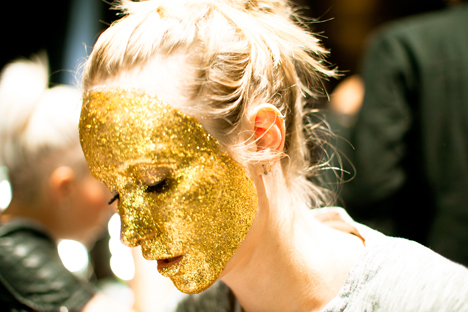 Stine Goya introduced her SS13 Collection "La Parade Merveilleuse," a melancholic vision of a crisp shimmery way of living. Prints with optimistic clowns and circus-like motifs and her usual palette of pastel tones, gold and ochre, among to the vivid pink and the deep midnight blue nuances. Very wearable indeed, Stine achieved again to tear off the craving of the audience.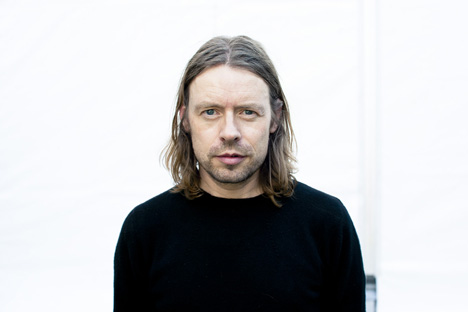 Peter Jensen, who had lived in the U.K for seventeen years introduced an androgynous collection. He is one of the Danes – if we still can catalogue him as such – with the more experience. He has shown in London and New York. For sure, he was glad and happy to come to introduce his SS collection to his homies. He always has a muse for every collection. This time were two muses actually, he looked at Mick Jagger from ´61 to ´64 and Tippi Hedren, who did the lead role at Hitchcock's Birds. You see this on the prints in the silhouettes with college sweatshirts and the pristine.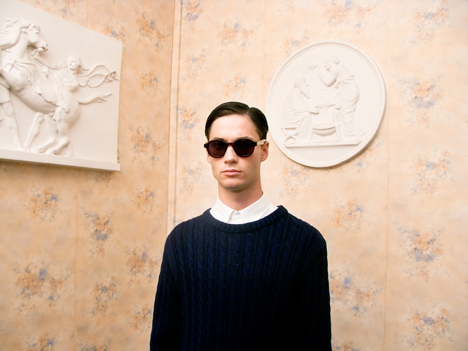 Thew Danish menswear brand Soulland Spring/Summer 2013 Collection "Bourgeoisie" – was presented in a abandoned cottage somewhere in the outskirts of the city. This was a stroll around the mansion with models in a row, easy to reach outfit by outfit. Silas Adler, designer of the brand, wanted to add interaction to this show through the scan app which provided extra information, a good way to enhance the experience. He carries on the prints on shirts adding embroidered on sweatshirts in the same spirit of this palace-mansion á la French bourgeoisie where the event took place.
The inspiration is linked to a country, so this time the Adler looked to Paris: power buildings and houses, churches, cathedrals with draws we made in embroideries. We did some prints with the marble and ornaments from the French legacy with castle and stuff like that. Then we has some reference to the French luxury fashion with big printed logo, it's like ironic and extravagant garments. It is an ironic vision with love to the French fashion houses, the couture fashion.
"We are very happy of the way things are going. I think we are in the direction we really wanted to go, how we as a team make thing happen. The focus right now is enormous, everyone form webshop, PR and sales. More and more shops will buy the collection. For me it's important if we have fun. For us right now it's all about Germany, U.S, Scandinavia, UK and Asia is time to grow there." – states Adler.
Copenhagen showed off his strength and good shape for this modest but restless industry called Scandinavian fashion design. The trade show has become the second biggest trade show city in the world with more than 2.700 brands represented. CEO Christian Gregersen from Gallery states: "The most important thing is not the number of exhibiting brands, but the increasing number of high caliber, Scandinavian and international fashion buyers that have visited Gallery this season. And that my phone did not ring for 3 days – meaning that the exhibitors were busy doing business."
Copenhagen Fashion Week SS 2013
Date: 8th – 12th August 2012
Place: Forum Gallery Int Fairs and others
http://www.copenhagenfashionweek.com
Text: Victor Moreno
Photos: Victor Moreno

[Help wanted]
Inviting volunteer staff / pro bono for contribution and translation. Please
e-mail
to us.