Peter Jensen is the London based fashion designer from Denmark. He launched his own brand in 2000 after finish his study in MA at Central Saint Martins in London, and became a popular for both women's and men's designs immediately. He is known for his quirky narrative design and charming prints which are popular in Japan and they can be found at many shops in Japan. He showed his latest collection "Anna Karina" on look book and did not have a show this time.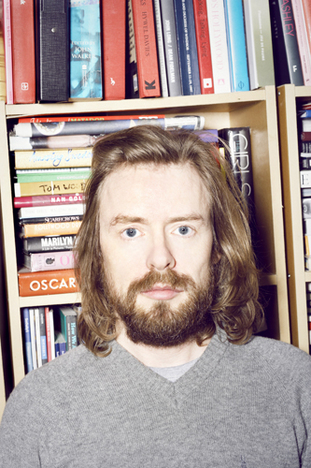 Photo: © Paul Bliss
You have had a muse for each collection. How did you chose Anna Karina this time?
Anna Karina was someone that came later on in the process. It started what we didn't want to do show this time and went to L.A. to work with this stylist called Sheirley Kurata. We knew we want to work with her, so it was trying to find someone that would match that combo going to L.A. To do a photo shoot which we wanted to be some kind of film stars or something like that. And we first thought of Catherine Deneuve because we were also looking at French 60s films which was really good. But she wasn't really right in the way that working with sherlly. I mean it didn't seam that right combo. And Anna Karina was someone that seem more correct. Because Anna Karina was Danish. Anna Karina was not real name.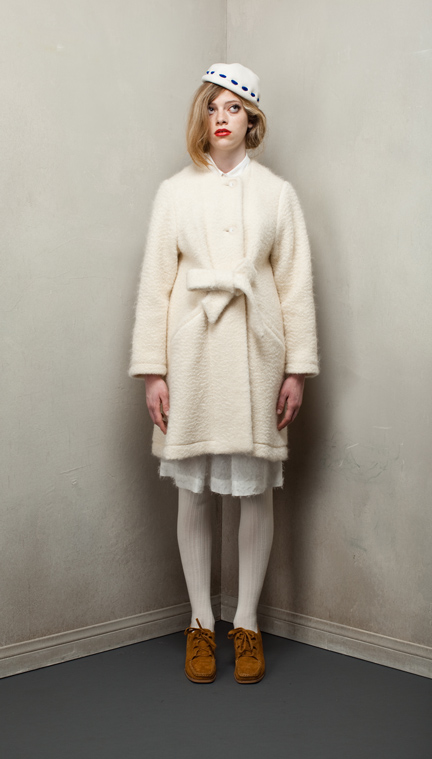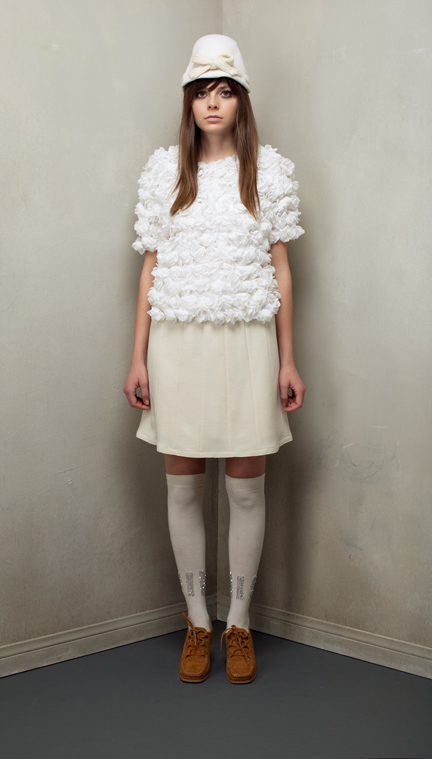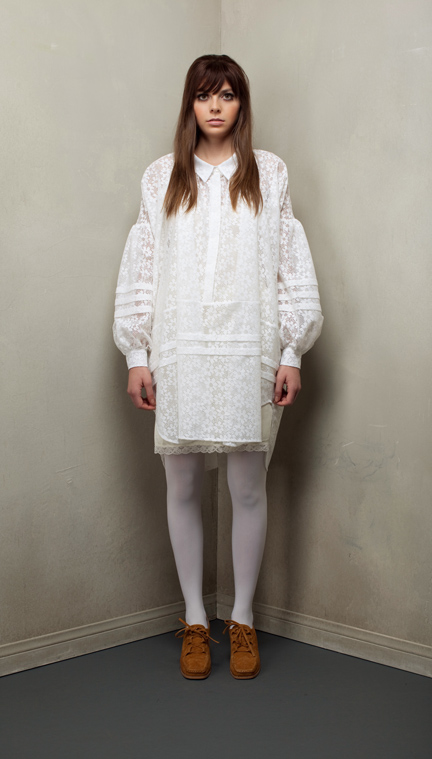 Peter Jensen AW2011 – Anna Karina
Coco Chanel gave her the name.
Yeah, exactly. That's how she came about. So it was cery late in the date that she actually came but seemed very correct. Then we started to matching all those films which do not ask me what they are called because I can not remember because all in French.
What do you think about catwalk show?
It is the easiest way to see the clothes but I sometimes find it boring to be quite honestly. I sometimes think that it becomes repetitive. You can look at the shows from Paris which you can see they've got totally lots of money to produce professional catwalk show. And then you see someone that lack something important.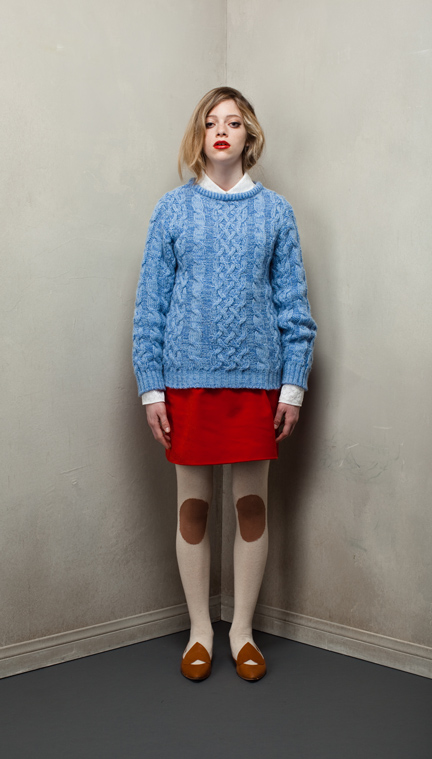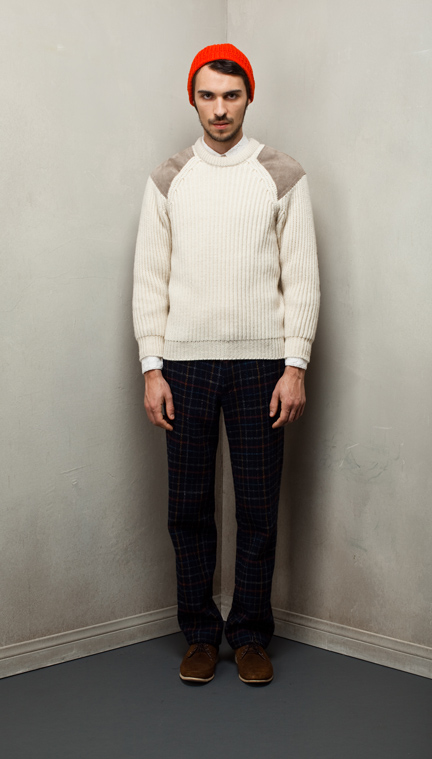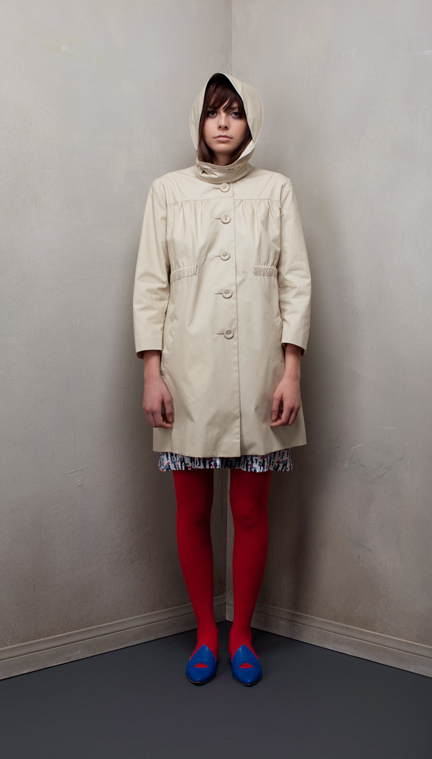 Peter Jensen AW2011 – Anna Karina
Did you find any differences from the show in NY compare to the exhibition in London and Paris?
I think the two shows we did in NY were easier. We had to finish the collection by the certain time.
It was very much more structured. You couldn't work until the last minutes because when the show started, you had to go there. So in that way it was different. It gave us some kind of fresh point of view.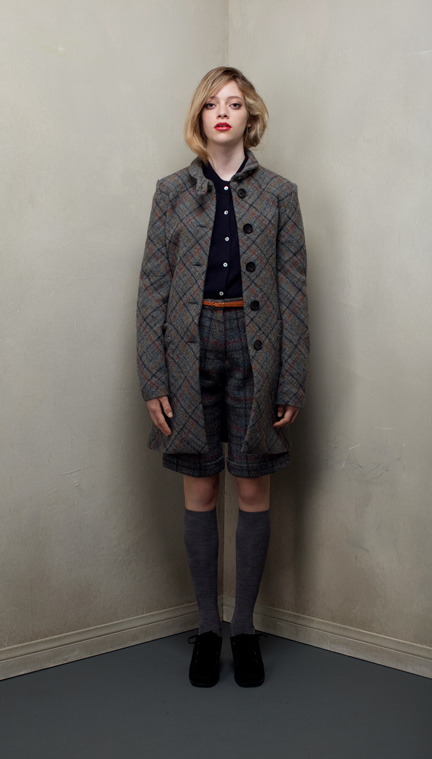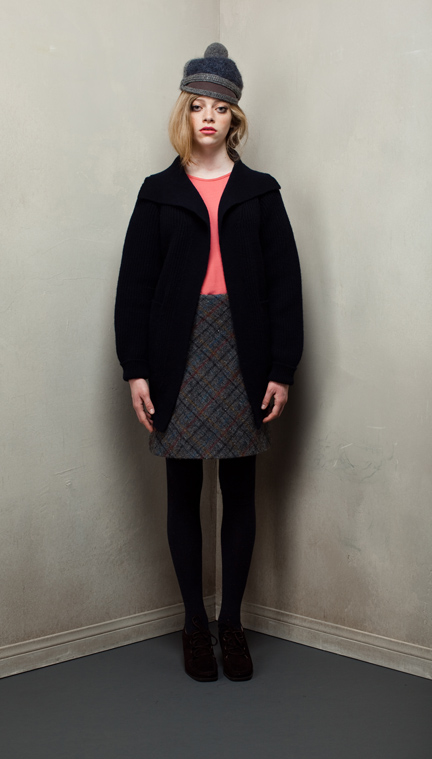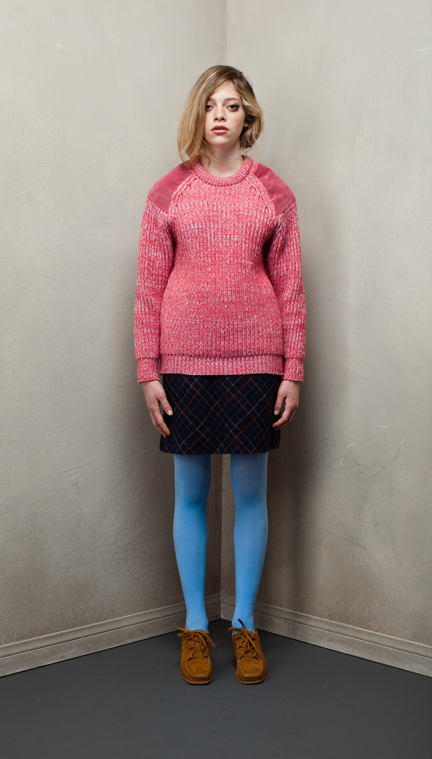 Peter Jensen AW2011 – Anna Karina
Do you want to continue to have a show in NY?
No, not necessarily. What ever it's interesting, I want to try. Otherwise you can become such a routine things like a show and catwalk.It becomes everything same. and in the end you would start loosing some of the drive you have had in the beginning.
What inspires you?
Well, I think loads of things can be. For example, you can get some images inside the book that you read and I like to listen to my own collaboration music everyday and it sometimes bring some images too.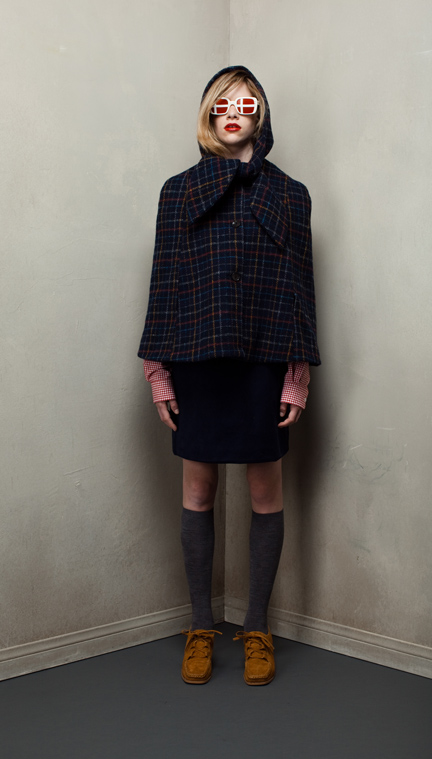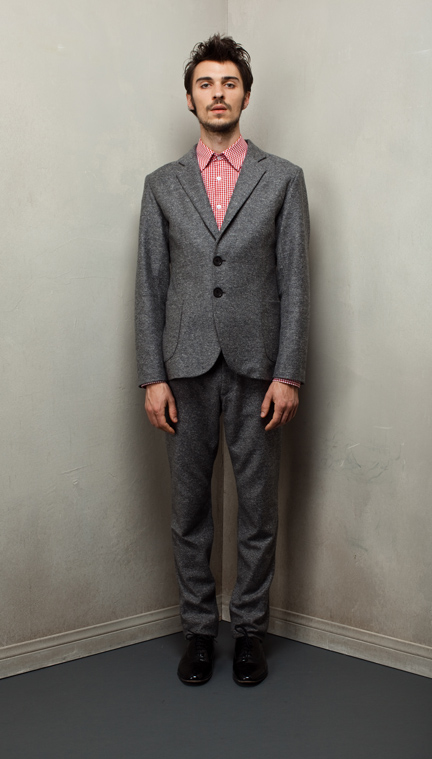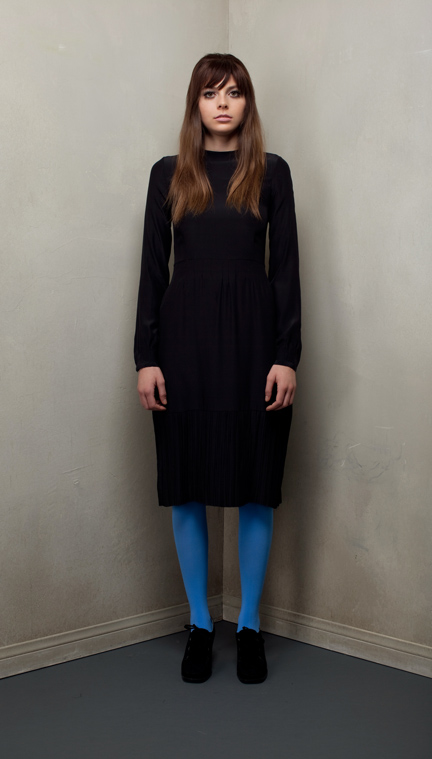 Peter Jensen AW2011 – Anna Karina
What are you currently working on?
Now we currently working on the next collection. But I can't really say the theme because it's not decided 100%. It sounds pretentious but there isn't point to talking about before you decide.
Peter Jensen is sold at many shops in Japan. How do you think about Japanese market?
It's really good. We've always worked well with Japan ever since the beginning. But they are very picky! I mean, about the quality. But it's supposed to be very good.
Do you have any ideas to have a flagship store?
No. We can't afford it yet. But we have started to have an online store in this season and I guess if it goes well, we will think about opening a real store in London.
Peter Jensen Studio
Address: 18 Shacklewell lane, E8 2EZ London
Tel: +44 (0) 20 7249 6894
mail@peterjensen.co.uk
http://peterjensen.co.uk
Text: Yumiko Isa

[Help wanted]
Inviting volunteer staff / pro bono for contribution and translation. Please
e-mail
to us.