An affluent district in Shanghai is currently holding the Artist-In-Residence program. There have been many artist-in-residence programs held, but none have ever been this fancy.
This Artist-In-Residence program is hosted at The Swatch Art Peace Hotel (SAPH), facing into the busiest street in Shanghai, Nanjing East Road, and Shanghai's most luxurious district, The Bund. The hotel is one of the classic buildings from the concession period, and the pattern created by red bricks and white walls is very beautiful. The Central Hotel that was built in 1850 caught on fire after its construction was completed and reopened again as the Palace Hotel in 1903. The Palace Hotel came into it's current seven-story form in 1908.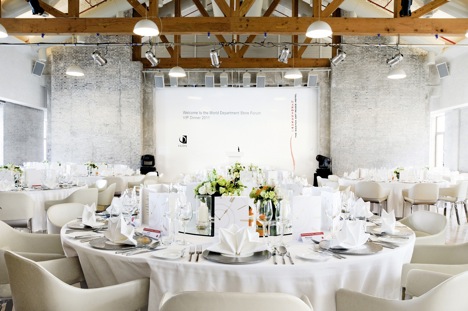 SAPH opened on November 1st, 2011. The exhibit space on the 1st floor stands alongside the Swiss Swatch Group's Omega and Swatch stores. The restaurant "SHOOK!" and event hall "Gallery," where big events or meetings are held, can be found on the 5th floor. The Swatch Art Peace Hotel Terrace, with a great outside view, occupies the 6th floor, while guest suites can finally be found only on the 7th floor.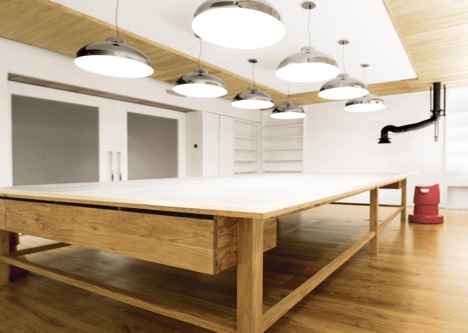 The concept of the Artist-In-Residence program at SAPH is to bring artists to downtown Shanghai, the busiest of all Chinese cities. The screening committee includes the CEO of the Swatch Group and PPR, as well as George Clooney. The eighteen artists who are chosen by the committee reside at SAPH for three to six months and create art. While both work-studio and living-spaces are provided to each artist, the artists must cover any other living expenses and any costs incurred in producing their art, and they must leave one art piece at the end.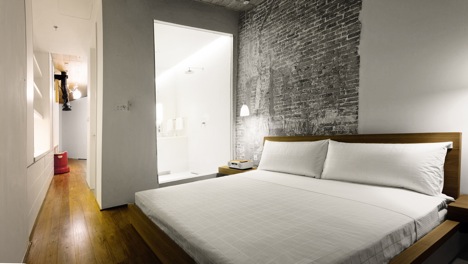 The second and third floors of the hotel house the work-studios and living spaces for the artists. This project has just began so everything is very new. The combination of orange colored wood, gray bricks and white walls is used to decorate the hotel, and this interior decoration provides a soft atmosphere. Lots of curvy lines in the décor give the impression of being inside of some sort of sci-fi spaceship.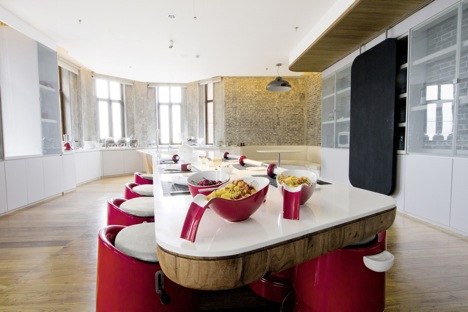 The artists' work-studios are made for one person use, therefore, each artist is free to use their space at any time. Artists are also free to invite their newfound Shanghai community into the space for receptions for their recent work. The majority of the artists would say that "the work-studio is large and clean, allowing us to focus on our productions without any hassle" and "we forget about the time when we work here." The hotel also offers communal work spaces with large tables, computers and a printer set up where artists can work together.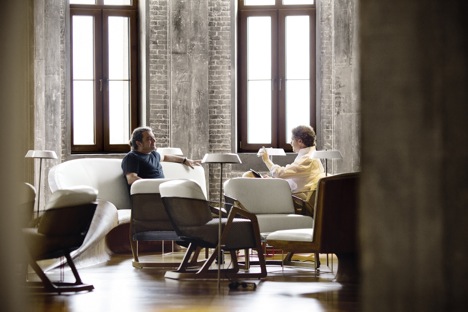 The hot point of the Artist-In-Residence program is the communication. A lounge offered by SAPH allows artists to communicate and meet with visitors. SAPH also offers what might be the city's greatest view, overlooking The Bund. Although SAPH provides a breakfast buffet every morning, artists cook for themselves at a communal kitchen. There is also message board where artists exchange information on upcoming events and such.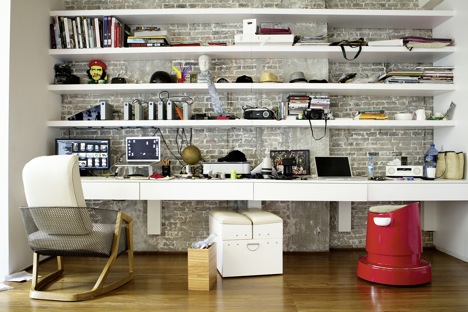 Although each artist spends quite a bit of time in private in their own spaces, SAPH also provides opportunities for artists to cross paths. This fosters discussion, allowing artists from different background to share their life and art with others.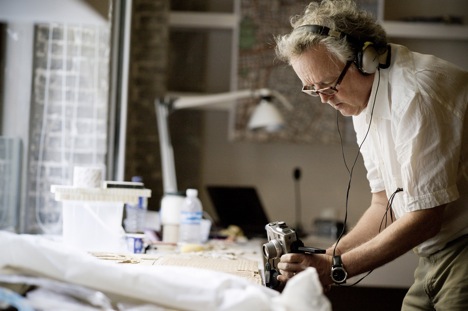 Composer and sound artist, Luca, one of SAPH's artists, answered some questions about his participation in the Artist-In-Residence program and his experience thus far making art in Shanghai. He said, "Primarily, I can observe how my sonic art will be accepted by a different culture. Sonic art is an art practice that considers wide notions of sound, listening and hearing as its predominant focus. This gives my art more power while new problems of my art are found." Ayako Rokkaku, who paints with various vivid colors, answered the same question by stating, "The project provides artists the best environment to come up with something new since we feed off of Shanghai's energy, and can procure materials fairly cheap too."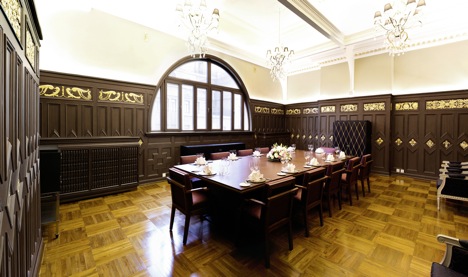 During her introduction to the hotel, SAPH's marketing manager, Bella, said, "This place makes me think of the people who were here in the past. I wonder about what they were doing and thinking here." In fact, anyone who steps into SAPH is swept away into the same great world of imagination. This hotel is naturally inspiring. Bringing sensitive artists to this hotel and having them create awesome art seems to be inevitable. That is why the Artist-In-Residence program happens at SAPH.
The Swatch Art Peace Hotel
Address: 23 East Nanjing Road (Bund 19), Shanghai 200002, China
Tel: +86 21 2329 8500
http://www.swatch-art-peace-hotel.com
Text: Hiromi Nomoto
Translation: Yumico Miyagawa
Photos: © The Swatch Art Peace Hotel

[Help wanted]
Inviting volunteer staff / pro bono for contribution and translation. Please
e-mail
to us.