Kevin Azzopardi is an oslo based menswear designer with conceptual take on the manufacturing process of fashion. Azzopardi earned his bachelor degree in fashion design from the royal melbourne institute of technology and he awarded the "object's award for creative innovation" for his graduate collection. And he announced to his newest collection "S2012 &Pieces Are Added".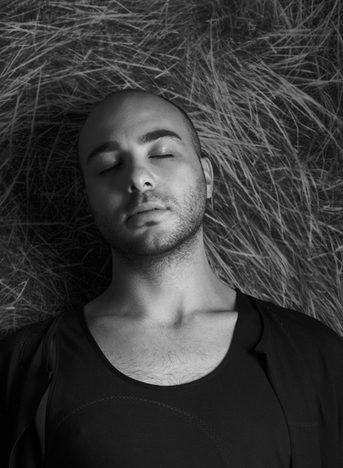 Please introduce yourself.
I'm originally from Melbourne Australia, however in 2008 I moved to Oslo, Norway to collaborate on a few projects with a friend of mine. Shortly after I met my boyfriend and have since made Oslo my home. Prior to studying fashion design I studied theatre design at NIDA (National Institute for Dramatic Art.) It was during my time there that I learnt how to tell a story through design. A skill that came in handy when art directing music videos and working as a costume designer on short films. I soon moved my focus onto fashion and earned a Bachelor Degree with Honors from the Royal Melbourne Institute of Technology (RMIT). I was awarded the 'Object Award for Creative Innovation' for my graduate collection. In 2009 I decided to start my own label, '& Pieces Are Added' is my fourth collection.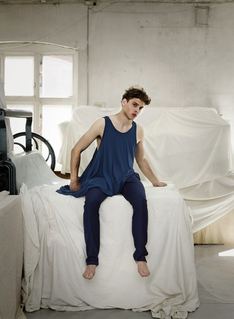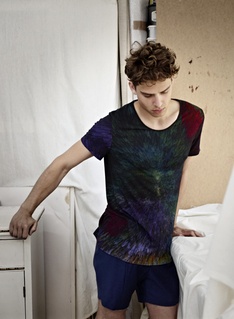 Kevin Azzopardi SS2012 Collection
Your works really conceptual I think. So what is your concept for the works?
Each collection starts with an idea, and from that idea a body of work unfolds. The last two collections have been influenced directly by my development as a business. During my first collections I was able to produce and re-produce everything in my studio with the help of a couple of friends. As my business has grown I've had to start looking towards outsourced manufacturing in order to keep up with the demand for my work. However, it felt so weird to suddenly have all the labor taken out of my hands and given to a third party. So I decided to develop my own way of manufacturing and it was from this that 'We Arrive In Pieces' (Fall 2011) was developed. I interrupted the outsourced process by receiving the clothes from my factories in a state of incompletion. Only four styles were outsourced – one t-shirt, one jumper, one jacket and one trouser. The tops came back without joined shoulders, with sleeves detached and with an unfinished centre back, jackets arrived in three pieces, and the trousers were delivered in two parts. Once I had all the pieces in my studio I put them together in various combinations to create a thirty piece collection.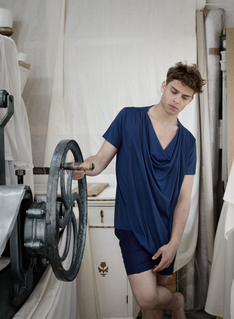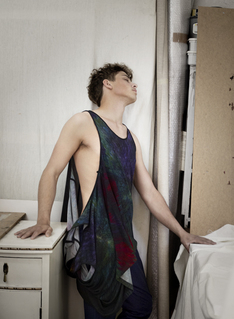 Kevin Azzopardi SS2012 Collection
In your newest collection "S2012 &Pieces Are Added", Please tell us the theme. How was The experience?
'& Pieces Are Added' is the sequel collection to 'We Arrive In Pieces.' I realized that if I started with the base garments from the Fall 2011 collection and then inserted extra lengths of fabric into the fragmented pieces then I would have this excess of fabric to deal with. This was an exciting proposition as one of my great loves is drape, especially when it's drape for men. Each collection feels like a chapter in a story. They're not short narratives that bare little to no relationship to each other, rather they are pages that flow on from one another. So it made sense to me to continue the work from the last collection as outsourcing and manufacturing still raise questions and present themselves as opportunities for design.
Working in this way has been a great experience because I'm using design as a way of answering the tricky questions that come my way regarding business and growth. Likewise, it has been received well by fans and retailers – perhaps because my work in someway gives an insight into my thought process. As a label and as a business it feels like all the various elements that come together are being bonded by creative solutions.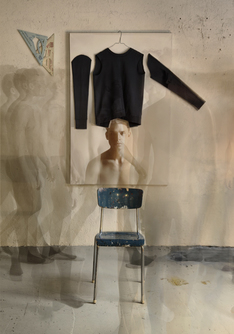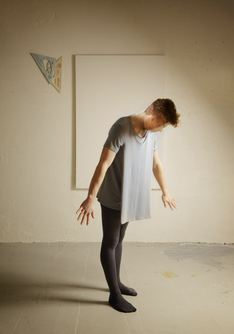 Kevin Azzopardi FW2011 Collection
Please tell us yourself, who is your favorite artist? Doesn't matter any kind of artist, Please tell us.
I find this a really tough question to answer. It's like asking who's your favourite politician or which actor do you love most or between 1990 and 1999 which one musician unequivocally influenced your sense of style… The answer is a bit of this from her and a bit of that from him. I love Aaron Sorkin (the writer of the West Wing and The Social Network) for his incredible wit, his characters and his ability to leave you gob-smacked by the uniquely specific string of words he puts together. Writer/Director/Producer and all round amazing artist (and close friend) Natasha Pincus for her ability to ingest a whole bunch of random material and spit it back out in a cohesive but conceptual manner – her scripts and her music videos are incredible. Haider Ackerman, Hussein Chalayan, Alexander McQueen and Nicholas Ghesquire – you only need to look at their work to understand why.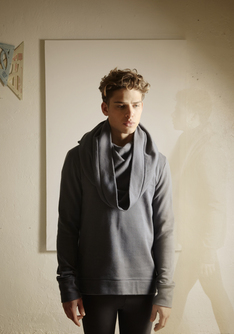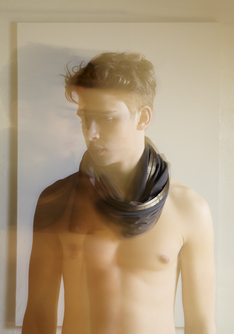 Kevin Azzopardi FW2011 Collection
Where is your home country? And also please tell us your childhood. Did you liked to create something in those days?
I was born and bred in Melbourne, Australia to my wonderful parents Paul and Marlene and I have an older brother, Colin. I was involved in everything from soccer lessons to, gymnastics, playing the organ, tennis, acting classes, singing classes, jazz-ballet, tap dance, athletics, kickboxing, and performing endless renditions of Phantom of the Opera for my parents. I was curious about everything and had no idea of what I wanted to 'be.' I wasn't draping fabric over dolls, or staging mini fashion parades. I was just trying to absorb as much of everything around me as I could. I was about 16 when I started to develop an interest in creative fields, particularly theatre design.
Could we please see your drawings? Do you like to do it?
My drawings are only ever for technical purposes. If I need to flesh out ideas I usually do it on my stand.
Please give the fashion people a message.
30 degrees is a hot enough temperature to clean your clothes and clothes don't need to be washed as often as we think – airing works too.
Kevin Azzopardi
Address: Markveien 42B, Oslo 0554, Norway
Tel: +47 4126 9525
kevin@kevinazzopardi.com
http://www.kevinazzopardi.com
The F2011 collection 'We Arrive In Pieces' can be bought in store at Wolf and Badger and online at The Unconventional.
Text: Memi Mizukami

[Help wanted]
Inviting volunteer staff / pro bono for contribution and translation. Please
e-mail
to us.