Yoshihiro Hanno is known world-wide for his unique musical creations and performances that goes beyond the boundaries of genres and countries. His works includes electronic music, film soundtracks, and orchestral music. He has gained high regard for his live performance as DADIQ a.k.a. Yoshihiro HANNO, as well as his work for films such as Flowers of ShangHai by Hou Hsiao-Hsing and Platform by Zhang Ke Jia. Currently, he is based in Paris and Tokyo, and is expanding his work internationally.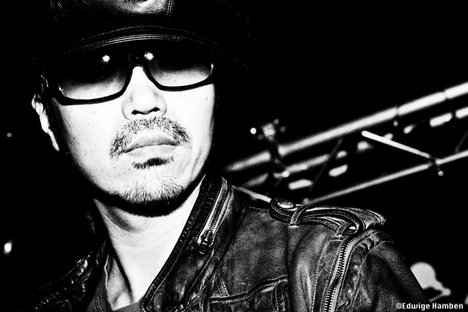 As a starter, please tell us your musical background. Did you start your career as an electronic musician, or in other genre?
Originally, I was in a jazz-like band. After that, I became rapper and signed a contract with a record label, and a few years later, my direction shifted toward electronic music production.
Please tell us the concept and the career of RADIQ.
I'm not really sure, but we started around 2003. Since I also work on film music and other projects as well, I work on RADIQ when I want to. As Yoshihiro HANNO, I have been keeping a certain distance from black music. But at some point in the past, I started to have the interest in projecting the heat of 60-70's black music into modern music. You could call it future music with feelings derived from the roots– that's the image I have. However, I'm not interested in creating just a new style of music that gets old as time goes by. What I'm trying to do is not chase trends, but it's about creating music that expands time and eras.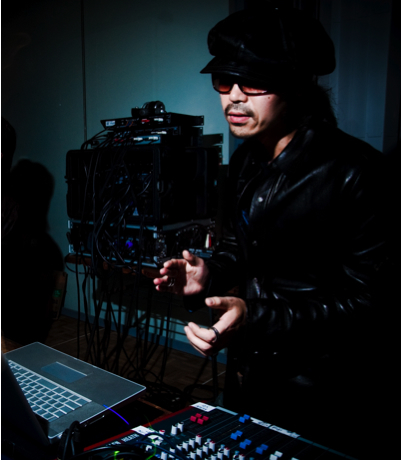 When you first started, what was the environment around yourself and the music scene?
There's always personal preference on trends, but the scene has always been really active. But I personally don't really care about the scene. I do what I like to do, that's all.
What brought you to Paris from Tokyo?
I was interested in the activities and life in Europe. A woman who I loved was in Paris. That's all – it's pretty simple.
What was the most influential thing at that time, and what is it for today? It could be music, stuff happened in life, and person you've met.
It's the foreign/different culture that was right next to me. It was such a fresh feeling for me as a person who's from an island country, Japan. Different language, different preferences, different opinions, but we are all standing at the same place. It's like an epitome of the world, that's what I thought. I still get influenced by many things. Recently, I started to think things with the awareness of death. That may be me getting old.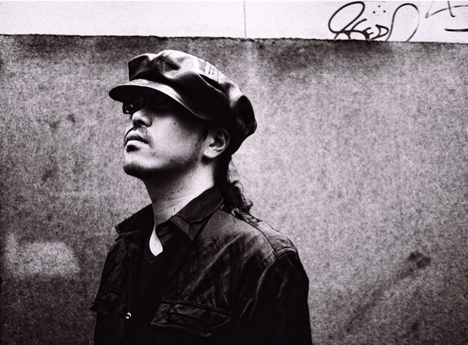 You've been constantly releasing new work. Will you tell us about the production, and also what kind of equipment you've used? And how long it took?
Actual production takes about 1-2 days per a song. It's done on my computer. I also often use a Rhodes piano, guitar, base, percussion– actual instruments. I use what I think it needs to be in the song, and I'm not restricted.
Where do the ideas come from? And what's the toughest thing when you are producing music?
I write music because I love it, so I don't feel that it's difficult or tough. And I write the music I love, so there are always ideas coming out of me. On the other hand, when I do what I don't like, then it's tough to come up with something.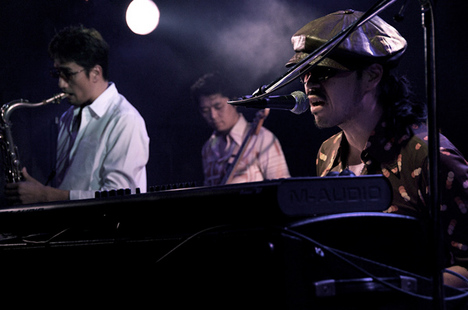 Tell us about the reason why you've chosen your band's recent style to express your music.
I used to be a part of a band, and then I quit in the middle of it, so I wanted to try it again. Also I wanted to feel what's possible with my very own body. It is something like starting to do exercise– like testing the instantaneous force.
What is the difference between playing music on your own and playing as a group?
When there are multiple people where we're headed is unpredictable. It could be good, but it could be destructive. It becomes more eclectic when making decisions on how to put the elements together, and how to pick up the best moment in production.
In the process of reaching the current music style, who and what music influenced you? And what helped you to be where you are now?
There are so many things and people who influenced me, it's impossible to list them up. What's supporting my music is the hunger toward life and my aspiration for music. I learned a lot from my musical heroes and their music.
The changes brought about by digitalization made a big impact on music scene. What do you think of this connection between music and digital influences?
It is a must-have in music, but it is also a poison. And it seems to me that poison is eating away the music and it's losing the essential part.
You have the variety of activities, but what is the core of all these?
It is to seek and find the feelings beyond boundaries. And to find out unknown aspects of myself – it may be the process to find out who I really am.
What activities would you like to keep doing in the future? Do you have any plans for new projects or release? Tell us your plan and the direction on music you have.
RADIQ has release plans in England, France, Germany, Canada and Japan from many labels. As Yoshihiro HANNO, I just finished the film music creation for BLOWFISH, a Taiwanese movie. And I started my long-planned project– film making. Film making is my next big goal.
Text: Sumie Okada
Translation: Sachiko Kuwabata

[Help wanted]
Inviting volunteer staff / pro bono for contribution and translation. Please
e-mail
to us.